The Qianjiang National Customs Tourist Center
The center extends in the Qianjiang, Youyang, Xiushan, Pengshui, and Shizhu Tujia and Mac autonomous counties. The major scenic spots are Xiaonanhai, Nanyaojie and Taohuayuan. The center is a good place to appreciate the landscape, learn the customs and habits of the ethnic groups, and pay respect to the revolutionary martyrs.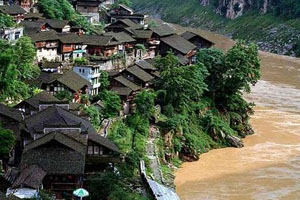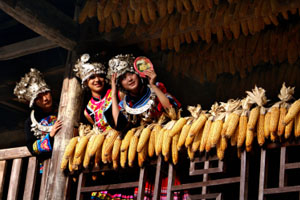 Xiaonanhai (the Lesser South Sea)
 Lying between Nanhai and Houba townships in the Qianjiang Tujia and Miao Autonomous County, Xiaonanhai is 32 kilometers from the county seat. It was formed in a strong earthquake during the Qing Dynasty. Verdant trees grow around the lake and green cropfields extend into the distance, presenting a picturesque landscape.

A Tour of Qianjiang to Learn the Folk Customs
Nanhai Township of the Qianjiang Tujia and Miao Autonomous County has an enchanting landscape. People of the Tujia ethnic group hold prayers, sacrifice offerings, and celebrations on a large scale from the third to the 15th of the first lunar month. The Miao ethnic group in the township is good at singing and dancing. They observe the traditional festival of Ganqiu on the day of Liqiu (the Beginning of Autumn).