Shopping in Dali

Local Specialties and Souvenirs

Marble
Since the Tang Dynasty (618~907), Dali is famous for its marble which is quarried from the Cangshan Mountain. The stone has unique veins with high quality. After being polished, it can present lots of natural patterns, such as mountains, rivers, animals, birds, etc. With the development of workmanship, the marble can be processed into screens or decorations for high quality modern furniture and ancient buildings. Furthermore, white marble is a good material for pen containers, flower vases, carving ashtrays, ornaments and tea sets.

Tie Dyeing
As a famous souvenir in Dali, the tie dyeing of the Bais is welcomed by tourists. The dyestuff is the indigo. Before dyeing, the white cloth is tied and sewn into different patterns by hand. Then various designs, such as bees, butterflies, plum blossoms and fish would appear vividly that can not be achieved in painting.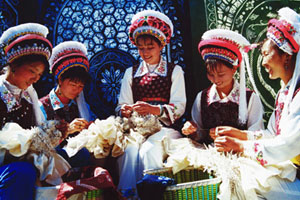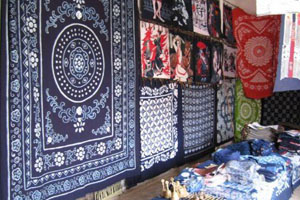 Wood Carving
Jianchuan wood carving, with a history of over 1,000 years, is famous for its exquisite and elegant designs and durable quality. The main patterns of the wood carving are flowers, animals and some folktales. Jianchuan wood carving can be used to decoration in ancient buildings, such as bucket arches, square tables and tea tables, or folk instruments, or other household supplies, for instance, bins and penholders.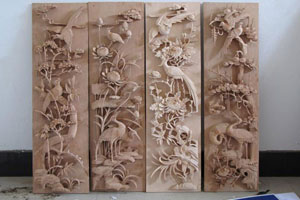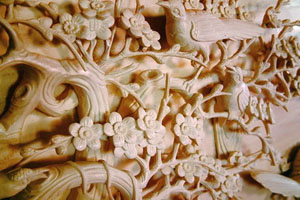 Gold, Silver, and Copper Ornaments
Famous for the excellent workmanship and novel design, gold, silver and copper ornaments of the Bai ethnic group in Heqing County are welcomed by many tourists. As matchless handicrafts, they are usually manufactured as jewelry, wine sets, and amulets or mounted on sheaths of the local Tibetan, Miao, Bai and Han people.

Shop Index

Huguo Road
With numerous bars, restaurants and cafes, Huguo Road is also a paradise for tourists for shopping. Jewelry shops, antique shops and galleries with their own characteristics are along the road.

Zhoucheng Village near the Butterfly Spring
You can choose your favorite wax printing pieces or seal engraving products here.

Fuxing Road