80% of us started as tour guides, full-time English-speaking guides, who've worked on the frontline for years.
All of us have been to most of China's most popular destinations.
All of us understand what you want and what you need.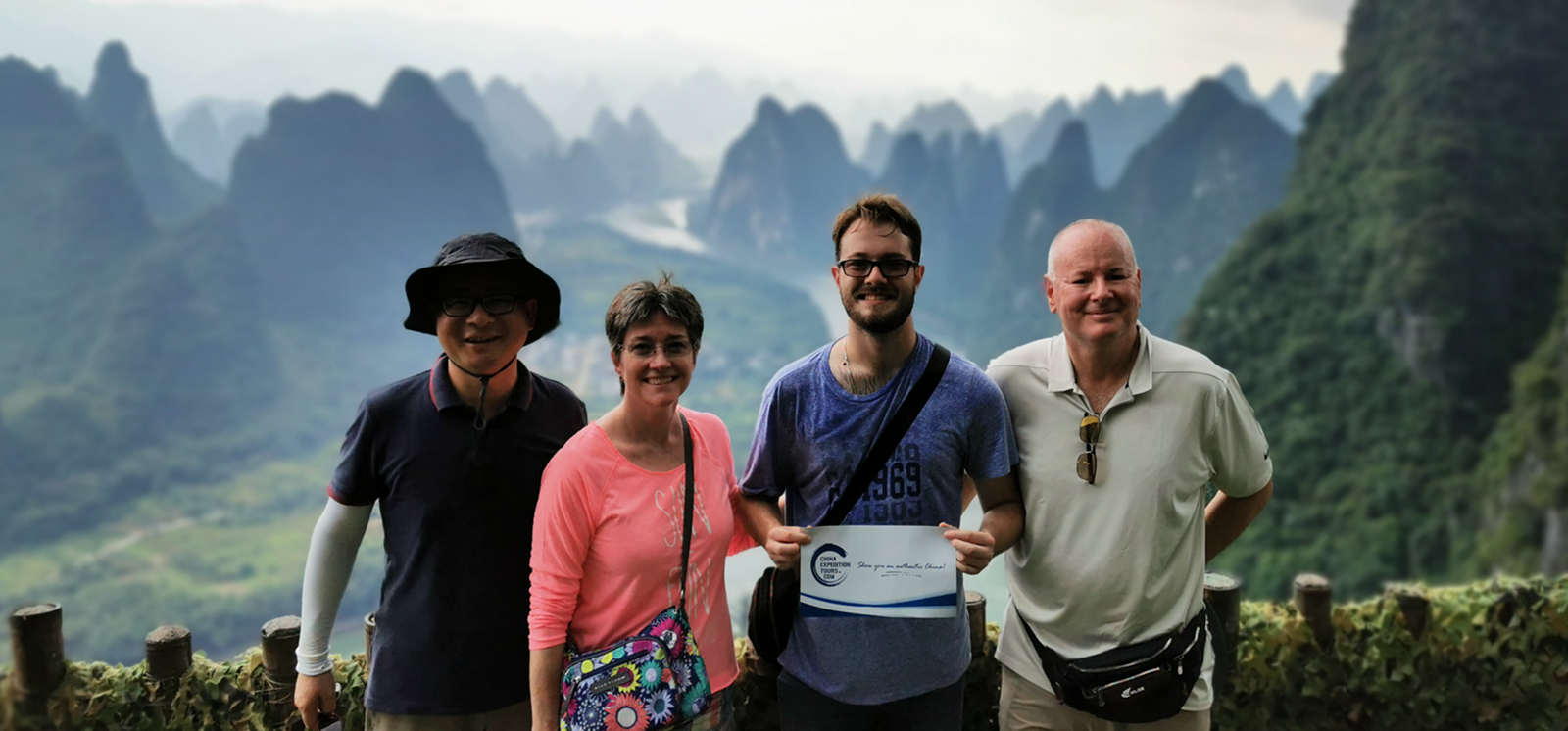 I clearly remember that it was a hot summer day, Mr. Joseph Walker's family trip was going to come to the end. I was their guide for their last city Guilin. They got a full morning time free before flying back to the United States. Mr. and Mrs. Walker cautiously asked me when I was leaving them the day before.

"Is it possible for you to guide us to a local community?"
"Yes, I think so, since we have time."
"We've been traveling from one city to another through China for almost 20 days, we've seen great museums, temples and beautiful landscapes…stayed in fancy 5-star hotels… but we've never seen people's real life, never talked to people personally…we felt we'd been sort of separated…"
The next day, I guided them to an old community of Guilin and visited a friend of mine's uncle's home, where they had a home-made lunch, sipped some tea and talked with them leisurely as friends…
In Mr. Walker's email later, he concluded that local home and community visit beat all others and was no doubt the highlights of their China trip.
What does a foreigner really need when he is traveling in China? To visit those well-known attractions, to taste the delicious food, etc. Yes, but deeply, to experience and learn the local culture. Culture lies not only in these places of interest, but also in the local people. And this is what China Expedition Tours is dedicated to. Adhering the slogan "Authentic China Discovery", China Expedition Tours (CET for short) specializes in organizing China tours with distinct characteristics, particularly for families, friends, students, high-end demands and other professionals. In order to offer more opportunities for immersive cultural experiences, our China tours always allow high-level of participation during the trips.
Moreover, our round-the-clock China travel consulting service, professional and caring guides, safe and comfortable land transport, various accommodation choice and nationwide service network all contribute importantly in providing you a safe, comfortable and memorable trip in China.
Welcome to China, and welcome to travel with China Expedition Tours!

Director of CET