Kunming Tours
Kunming, famed as the "City of Spring", boast splendid natural sceneries and a pleasant weather throughout the year. As the capital of the mystical Yunnan minority kingdom, the city offers an interesting balance of traditions, multiracial society and modern-day conveniences.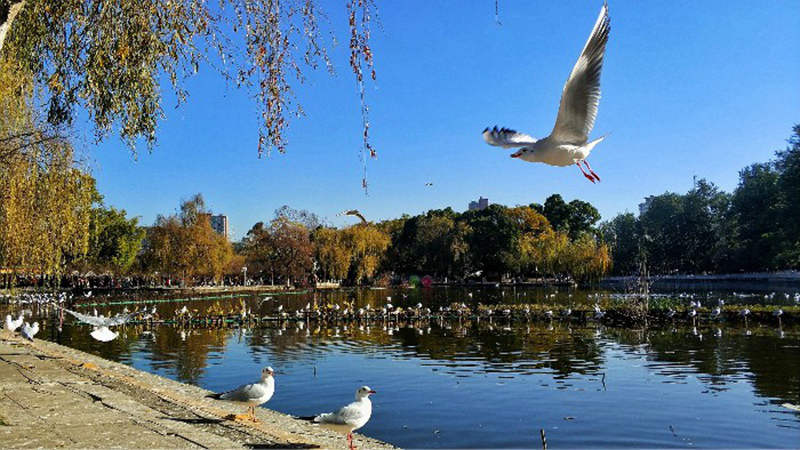 The beautiful natural scenery, glorious historical heritages, and colorful folk customs made Kunming one of the first excellent tourist destination cities in China. With a history of more than 2,400 years, it was the gateway to the celebrated Silk Road that facilitated trade with Tibet, Sichuan, Myanmar, India and beyond. Today it is the provincial political, economical and cultural center of Yunnan as well as the most popular tourist destination in southwest China. Covered with blossoms and lush vegetation all year round, Kunming is also reputed as "the Flower City".
Home to many ethnic minority groups, Kunming is the focal point of the Yunnan minority culture. Kunming is blessed with cultural diversity, thanks to its large and thriving population of ethnic minorities. Kunming has become a comprehensive tourist destination with tourism, holiday-spending, sightseeing, and entertainment combined as one.
With little in the way of extremes, the Kunming climate is generally mild. January is when the city is at its coldest, though still in the high single digits, and July is when the heat peaks at a mere average of 24°C. When planning your travels, be sure to take into consideration the rainy season which lasts from May through to October. While summer is the best climate to travel in, the city can become a fair bit busier.