Sanya Tours
Sanya, located in Hainan Province on the tropical south coast of China, has fantastic beach resorts and is often considered China's "southern gate" with its relaxed visa-free policy. Citizen from 59 qualifying nations is exempted from Chinese visa if he or she is received by a travel agencies in Hainan Province and has 30 days visa-free entry to Hainan.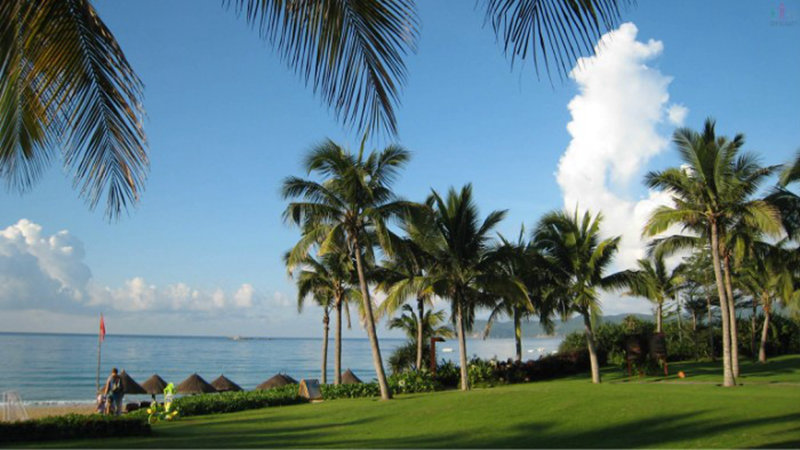 For most travelers, Sanya is a noted tourist resort with mountains, rivers and the best seaview. The whole city is related to the sea. Here you can enjoy a unique tropical oceanic landscape that is totally different from the other provinces of China. Sanya Bay, Dadonghai, Haitang Bay and Yalong Bay all golden seaboards of Sanya, are some of the first choices for visitors to spend their holidays. Instead of a busy and exhausting journey, you can relax totally here by strolling along the beaches and breathing the fresh air. If you are an enthusiast of exciting water activities, Wuzhizhou Island is your place to challenge the mysterious and changing sea. Additionally more than 20 ethnic groups including Han, Li, Miao, Hui inhabit there, becoming a wonderful place to appreciate the various cultures of China. In Binglanggu Li & Miao Cultural Heritage Park and Yanoda Rainforest Cultural Tourism Zone, you can fully experience local ethnic customs.

The long coastline and tropical climate make Sanya a favorite destination for travelers. Some even say that its beautiful beaches make it the "Hawaii of China".

It is enjoyable to visit Sanya in any month of the year, though the best period is from September to April, when the weather is drier and not so hot.