Beijing Opera is the most influential opera in China, with Beijing as the center and all over the country. It is extolled as 'Oriental Opera'. Having a history of 160 years, it has created many 'firsts' in Chinese dramas: the abundance of repertoires, the number of artists, opera troupes and spectators. Widely spreading throughout China with extensive influence, Beijing Opera is dubbed as "Chinese Opera". It has reached all corners of the world as a crucial means of introducing and spreading traditional Chinese culture. Additionally, the multiple art elements contained within have served as the symbol of traditional Chinese culture.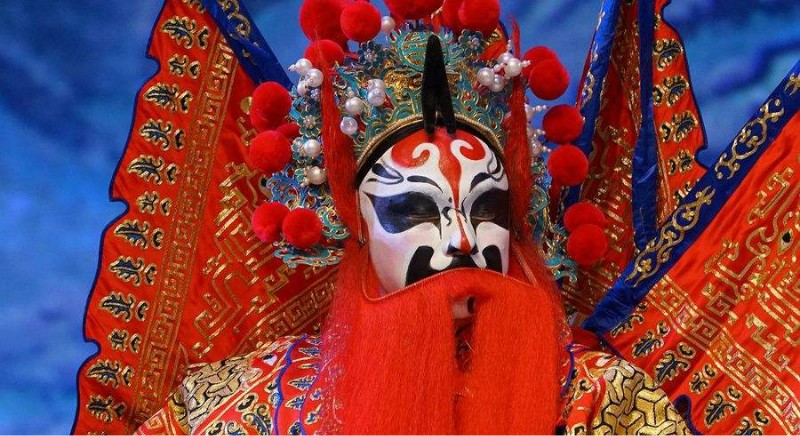 History
Peking opera was born when the "Four Great Anhui Troupes" brought Anhui opera, or what is now called Huiju, in 1790 to Beijing, for the eightieth birthday of the Qianlong Emperor on September 25. It was originally staged for the court and was only made available to the public later. In 1828, several famous Hubei troupes arrived in Beijing and performed jointly with Anhui troupes. The combination gradually formed Peking opera's melodies. Peking opera is generally regarded as having fully formed by 1845. Beijing Opera underwent fast development during the reign of Emperor Qianlong and the notorious Empress Dowager Cixi under the imperial patron, eventually becoming more accessible to the common people.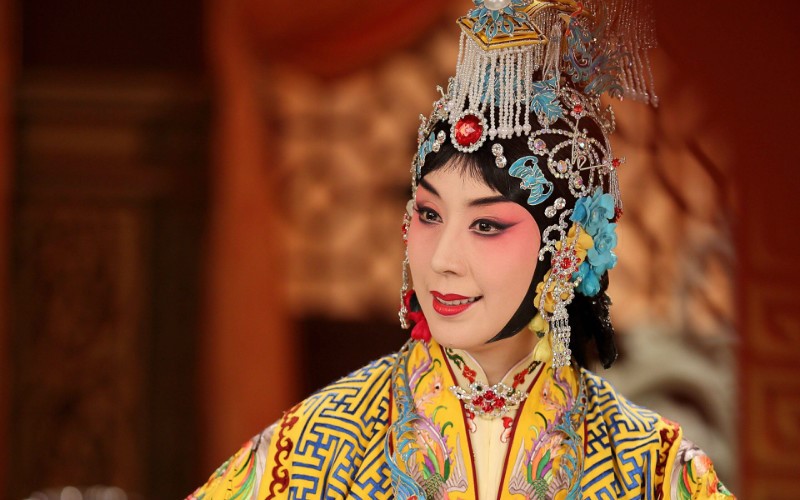 Although it is called Peking opera (Beijing theatre style), its origins are in the southern Anhui and eastern Hubei, which share the same dialect of Xiajiang Mandarin (Lower Yangtze Mandarin).
Feature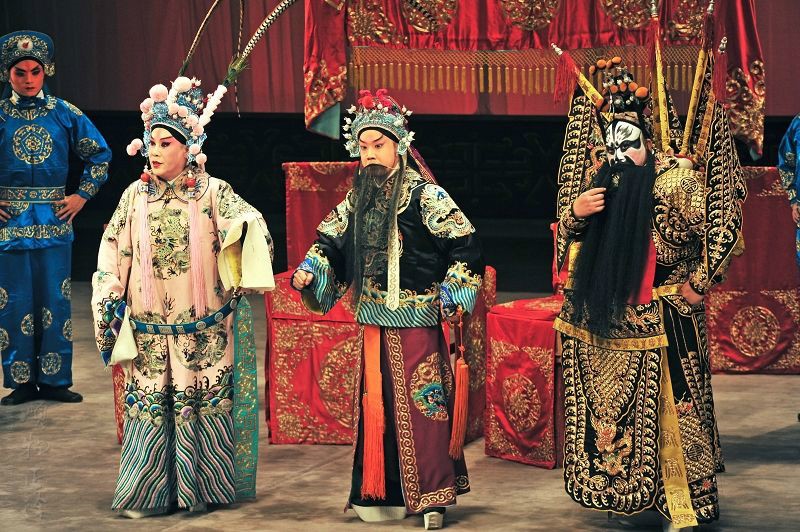 Fantasy Art is one of the most important characteristics of Peking Opera, which is expressed through exaggeration and concentration. The background and props are kept to a minimum and kept simple, usually a large curtain in front of a table and two chairs. Performers use gestures and body language to express actions such as opening or closing doors, getting on or off buildings or mountains, getting on a boat, getting off a boat or travelling by boat. A decorated whip represents a horse, an oar represents a boat, and two flags represent the wheels of a carriage. When an actor goes around in circles, it means he is on a long journey. Four generals and four soldiers represent an army. The two actors can depict the groping and fighting in the dark by dancing and acrobatics on the bright stage. Through these techniques, Peking Opera makes a small stage into the whole universe.
Main Role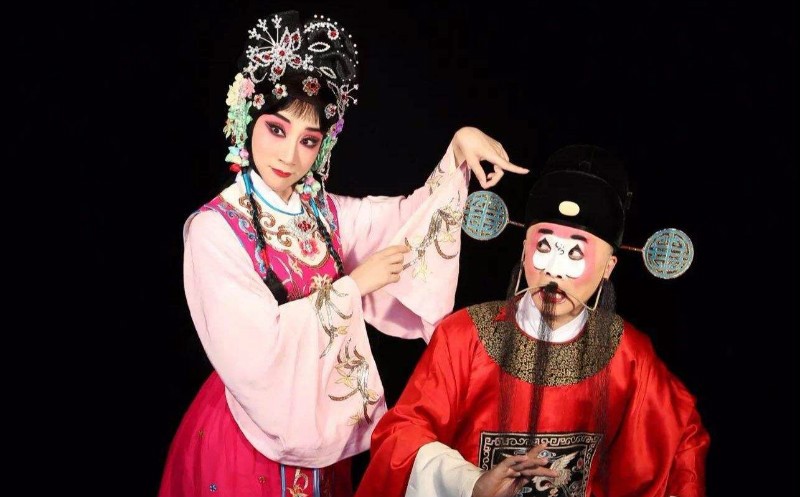 There are four roles in Beijing Opera - Sheng, Dan, Jing and Chou. These roles have the natural features of age and sex, as well as social status, and are artificially exaggerated by makeup, costume and gestures. The Sheng is the main male role in Peking opera.The Dan refers to any female role in Peking opera. The Jing is a painted face male role, which play either primary or secondary roles. The Chou is a male clown role. The Chou usually plays secondary roles in a troupe.For the characters in it, the color of different faces depicts different characters and personalities. Yellow and white represent cunning, red represents integrity and loyalty, black represents courage and wisdom, blue and green represent the vitality of rebel heroes, gold and silver represent mysterious or supernatural things.