Cantonese cuisine, also called Yue cuisine or Guangdong cuisine, which originated in Guangdong province, is the most popular Chinese cuisine in the world. That's because most of the Chinese who move and open restaurants overseas are from Guangdong. Cantonese food is characterized by its wide range of ingredients and rich cooking methods. Cantonese dishes taste mild, fresh and natural.

History 
Cantonese cuisine has a long history, originating from the central plains. Its origin can be traced back to the early Han dynasty, which is more than 2,000 years old. After more than 2,000 years of development, it has gradually matured in the late Qing dynasty. Guangdong products are particularly rich, easy to get, cooking and eating, thus to develop a taste for fresh, vigorous eating habits. With the change of history and dynasties, immigrants from the central plains moved southward, bringing the central plains food style.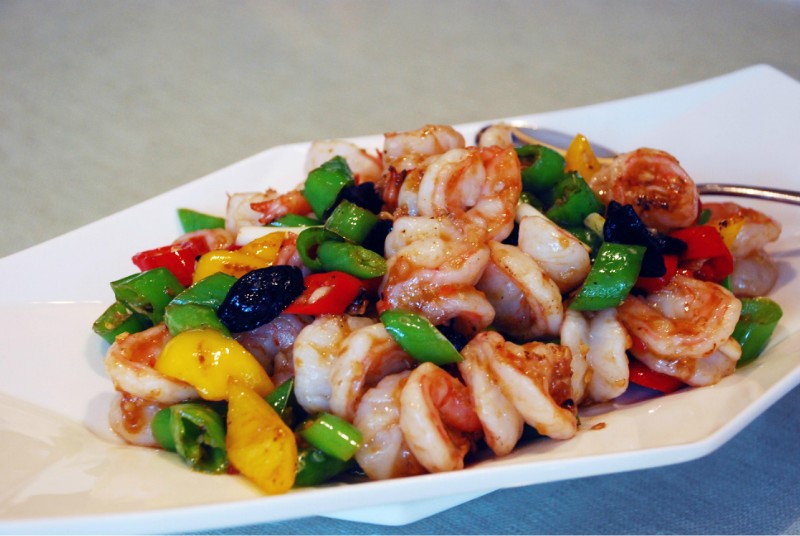 Long years, so that Guangdong food not only inherited the traditions of food culture in the central plains, but also learned from foreign and various aspects of cooking essence, and then according to the local taste, hobbies, habits, constantly absorb, accumulate, improve, innovation, thus forming a variety of dishes, cooking elegant, quality and delicious food characteristics. In the past 100 years, it has become one of the most representative and influential food cultures in China.

Feature

An authentic Cantonese chef's goal is to preserve the food's original flavor. Unlike other Chinese styles of cooking such as Sichuan style where the cook buries the food in a lot of spices and oil, a Cantonese chef aims to bring out or highlight the original flavor of the vegetable, meat, or fruit. So little spice or sugar is used generally.
Most Cantonese food tastes fresh, natural, and mild. In order to show the original flavor of the main ingredient, Cantonese chefs are very cautious about seasonings. The seasonings are to bring out or highlight the original taste of the ingredient, not to make it. Less spicy ingredients such as peppers, chili, ginger and garlic are used. With the seasonal changes, dishes in summer and autumn are light, in winter and spring are a little bit heavier.
Famous Cantonese Dishes
White Cut Chicken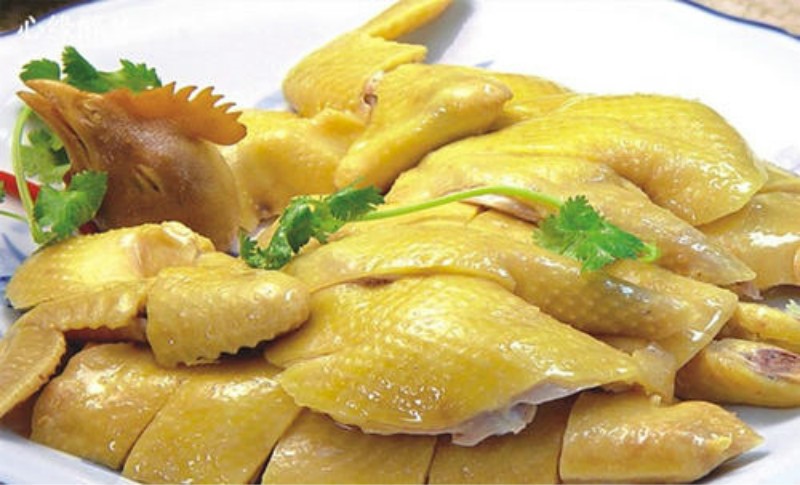 White Cut Chicken is a typical Cantonese dish. It gets its name from its simple cooking without seasoning. The chicken is boiled in water over low heat without seasonings. With smooth meat,mild flavor and slightly sweet,the chicken is served with a small bowl of sauce and is very popular in Southeast China, especially Guangdong, Hong Kong and Macau.

Claypot Rice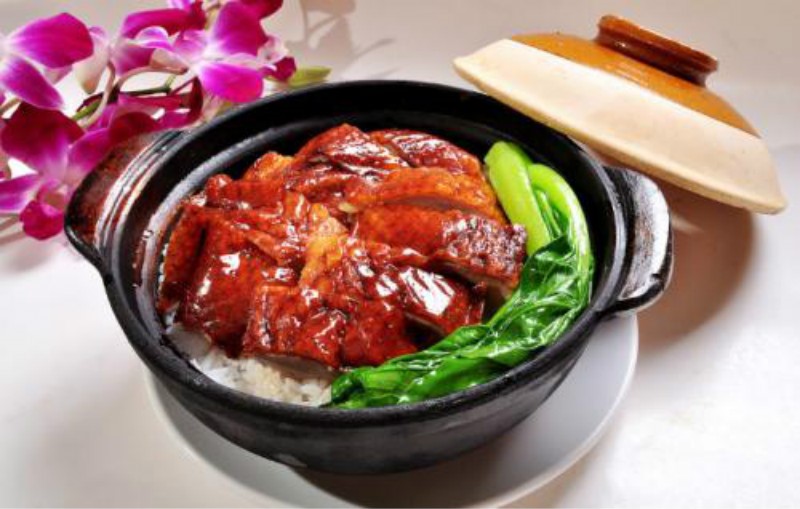 Put rice into a clay pot and boil with water until it gets medium well; top the rice with some ingredients such as Chinese sausage, mushroom, beef and egg, and this crispy rice dish is complete. It needs roughly 20-30 minutes to cook. Do not forget the crunchy golden base on the bottom of the pot when eating Claypot Rice. You will get surprised by its smoky flavor and aroma.

Cantonese Roasted Goose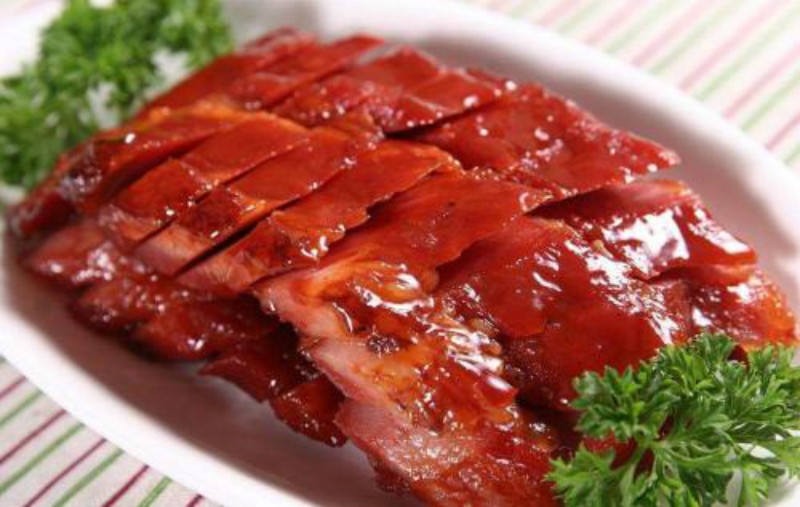 Roast Goose is a traditional Cantonese dish. Marinated in a sauce of ginger, garlic, honey, cooking wine and soy sauce, an ideal piece of roast goose is supposed to have a crispy skin and juicy meat. It will be more flavorful if served with plum sauce. It tastes salty and slightly sweet, crisp outside and tender inside.

Shrimp Dumpling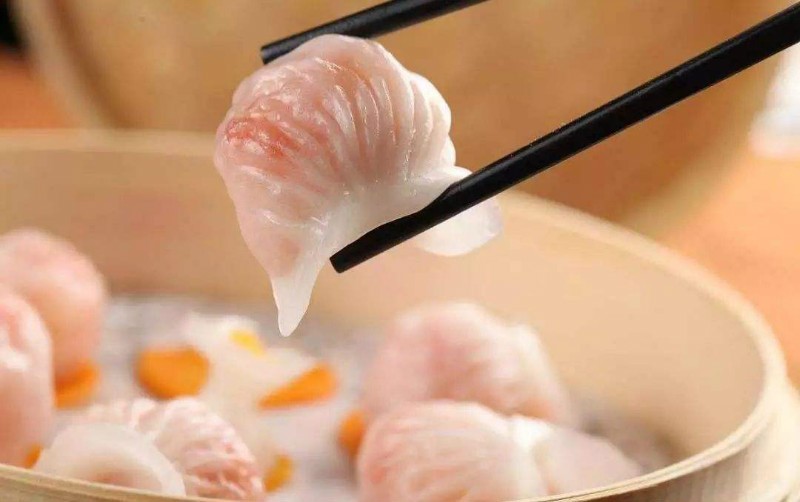 The shrimp dumplings is a traditional Cantonese dumplings served in dim sum. Shrimp dumpling is the first one of "Four Kings" of Cantonese dim sum. Shrimp dumpling was created in twenties of last century. Then take the fillings of shelled fresh shrimp, pork and bamboo root threads. The skin of shrimp dumpling is transparent and the filling is bright red and loomed under the skin. such dumplings have become very famous and have remained in great demand for a long time.