An overwhelming variety of local snacks could be found in China. They are often sold in small shops on the backstreets or at mobile roadside stalls. Snacks in China are very popular for its low price and good taste. Some of these Chinese snacks may have become popular in recent years, while some of them have been favored for several hundred years. For every Chinese, there are always some snacks that he likes. We will introduce you some of the famous snacks in China.
Hot and Sour Rice Noodles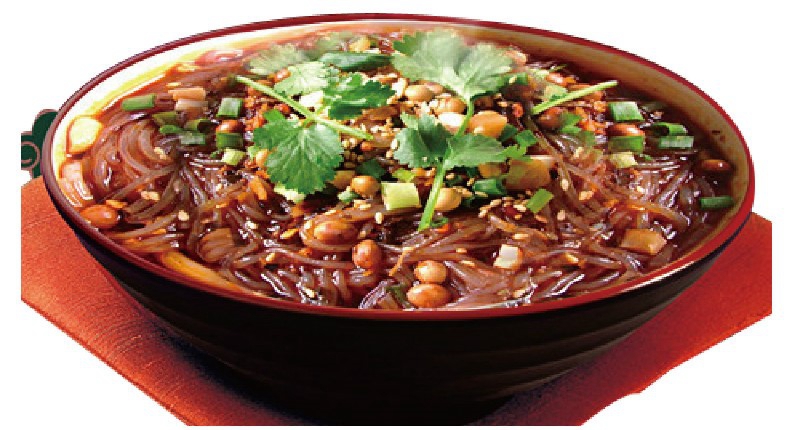 Hot and Sour Rice Noodles is one of the most famous Chongqing street foods, which you can buy almost in every city of China. Hot and Sour Rice Noodles is made with handmade sweet potato powder and highlights the sour, spicy and chewy taste. Hot and Sour Rice Noodles has a unique taste, sour and hot appetizers, has long been loved by the Chinese,considered by the Chinese to be "the best noodle in the world" .
Roujiamo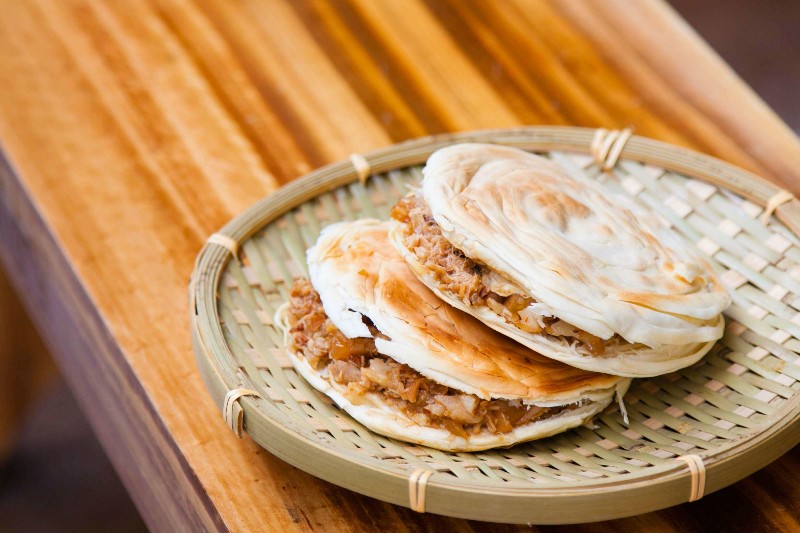 Often labeled as the world's first burger, Roujiamo was first made about 2500 years ago, originating from the cuisine of Shaanxi Province and now widely consumed all over China. The original Roujiamo was invented by Han Chinese, pork was chosen as the meat in this snack. Thanks to the Muslims in the ancient time, they made tastes of Roujiamo various.
The handmade bread is crispy on the outside and soft inside, and then stuffed with tender fatty pork, stewed for hours in a soup containing over 20 spices and seasonings.
Roasted Sausage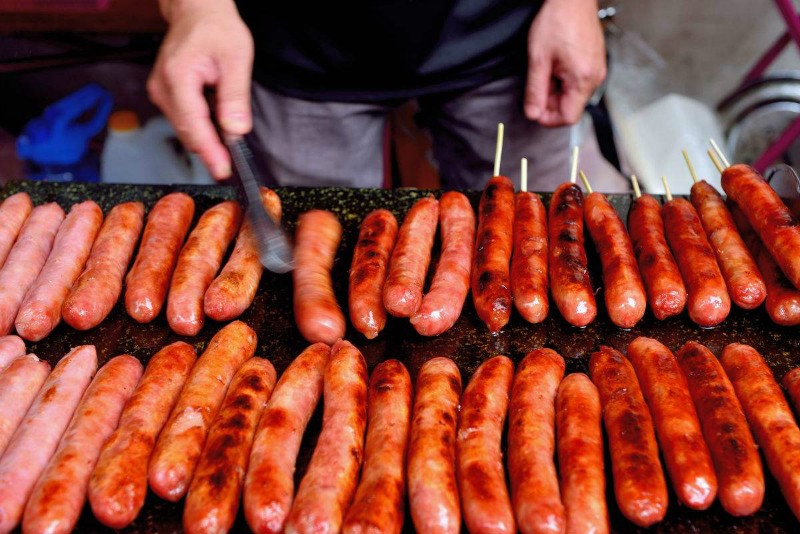 Roasted sausage is a meat product baked in an electric oven or pan-fried in a flat iron pan. It is very popular among Chinese street food for the tender and flavorful meat and chewy taste. It can be eaten directly or brushed with sauce, sprinkled with cumin powder and chili powder.
Pearl Milk Tea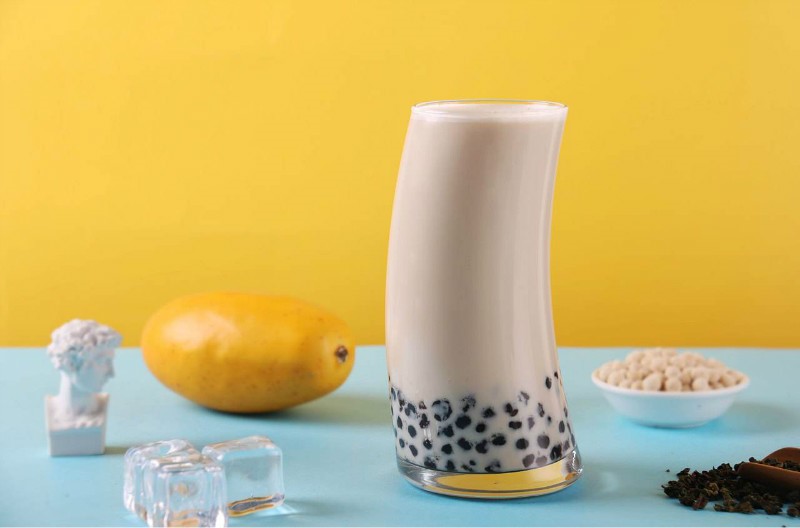 Invented in Taiwan in the 1980s, Bubble tea is a tea-based drink mixed with mike, sugar and cherry tapioca pearls. It can have different flavors through adding various toppings like coffee jelly, tofu pudding, grass jelly and puddings. The drink is now ubiquitous in China. Some people wait an hour or two for a cup of pearl milk tea.
Stinky Tofu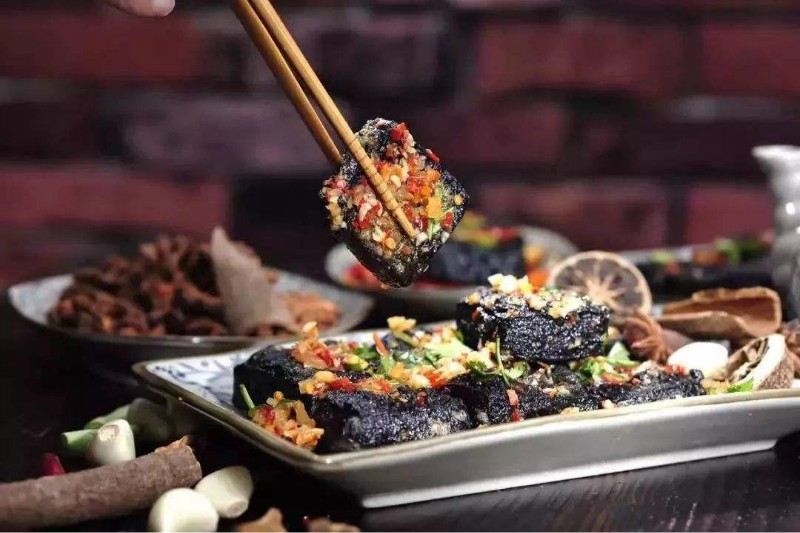 Traditional Stinky Tofu is most famous in Changsha, Hunan. Stinky tofu, a typical Chinese street food, features bad smell and fabulous flavor. The ways to cook and eat stinky tofu is diverse around China, so there are different tastes. The main method of making stinky tofu is to ferment regular tofu, deep-fry and then sprinkle with various condiments. When you pour the garlic paste, pepper, and sesame oil over the tofu, the aroma will become fragrant.
Candied Haws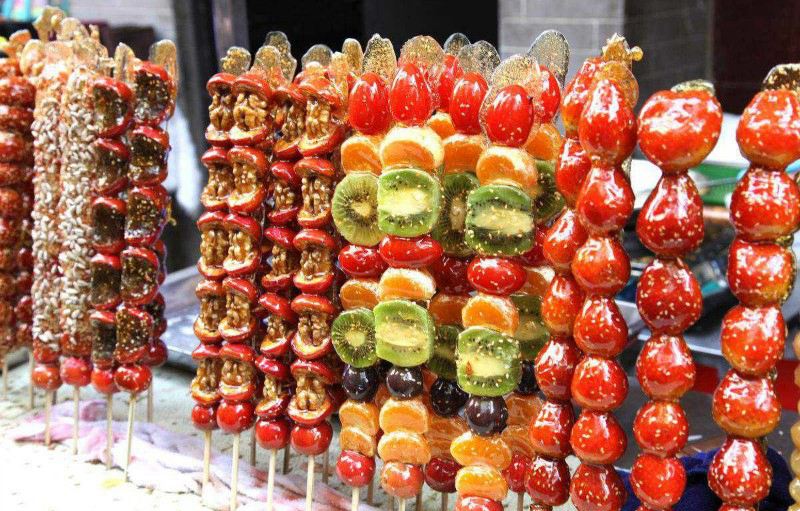 Candied haws is a traditional snack in China. Haws are strung with sticks and dipped in melted sugar which hardens rapidly in the wind. Now, the ingredients used in making candied haws on a stick have strawberries, oranges, grapes, and walnuts with hawthorn, etc. Common in northern China in winter, it looks like wrapped in ice. It tastes sour and sweet.
Mixed Grain Pancake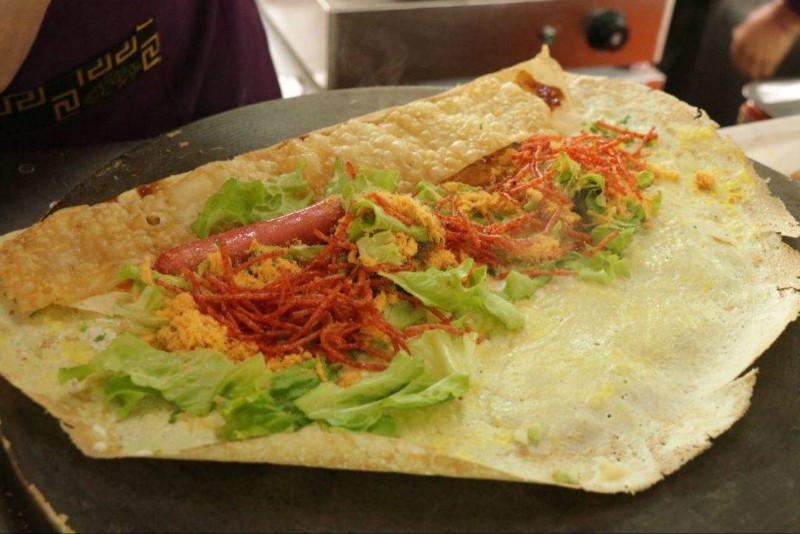 Mixed Grain Pancake is one of China's most popular street breakfasts. They are nutritious and easy for people to digest, because the raw materials of pancake are all with husks and contain much crude fiber, which is very helpful for digestion.
Grilled Fresh Squid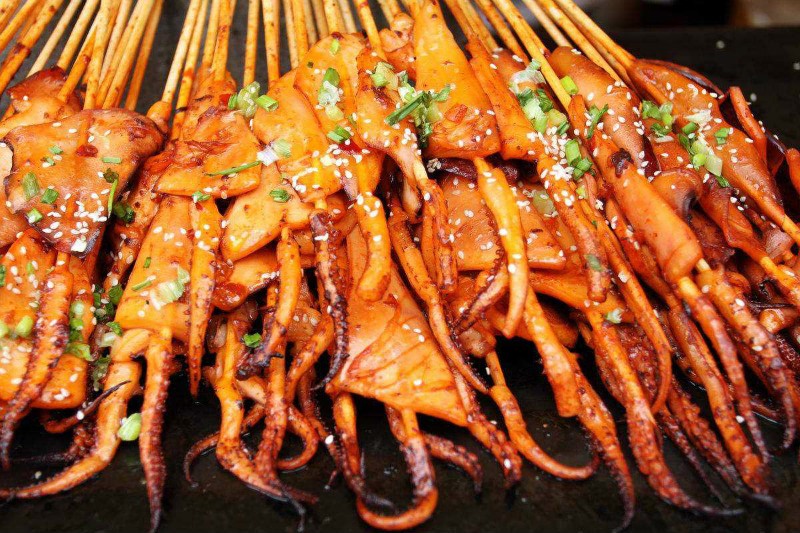 Grilled Fresh Squid is a spicy and salty street food in China with the main ingredients including squid, scallions and chili powder. Whatever at Pedestrian Street or in the alleys or beside schools, Grilled Fresh Squid on a sizzling cast iron hotplate is seen everywhere. The way that frying squid with iron plate, cutting it with shovel, and sprinkling with special sauce maximally preserves the nutrition of the food and makes it extremely juicy and tasty.
Cotton Candy
Cotton Candy, or Mian Hua Tang in Chinese, is very popular among children and teens due to its soft and fluffy texture, fairy-like shape and sweet taste. Usually you'll find Cotton Candy sold by vendors around parks and temple fairs. Holding a stick topped with Cotton Candy always reminds people of their sweet childhood.
Shish Kebab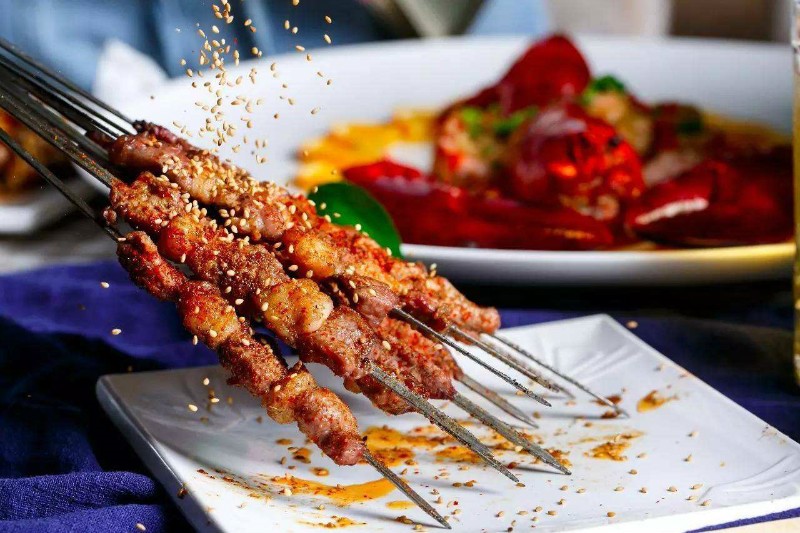 Shish Kebab is a popular snack especially in northern China. Chop lamb into pieces and then thread them onto skewers, and then grill on hot charcoals, some cumin and crushed red pepper will be sprinkled before it is done. Shish Kebab, traditionally made by Uighurs from Xinjiang, are now sold on streets across China.