Many countries have traditional festivals and China, with its long history, is no exception. Chinese festivals reflect the diverse cultural heritage of its many ethnic groups. Chinese prefer to combine gourmet food with festivals and important occasions. Different occasions match with different cuisines. Food plays a very important part in any celebrations. There are some examples of Chinese dishes we had during festival time.

Chinese Dumplings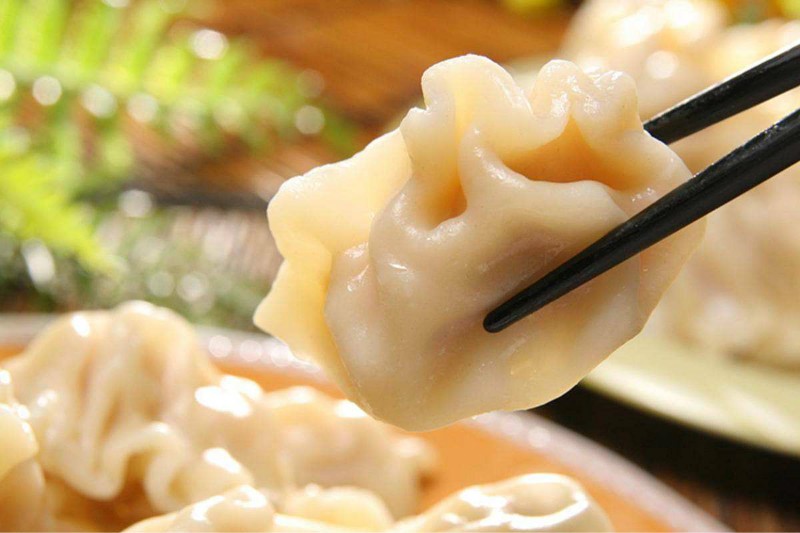 Dumpling is the representative of Chinese traditional food, which is indispensable in Northern China household during the holidays. Making and eating dumplings is an important activity for most families on the Eve of Chinese New Year. Family members gather together at a table, wrapping and eating dumplings while and enjoying the Spring Festival Gala.Because it is shaped like the ancient Chinese gold or silver ingots, dumpling symbolizes wealth. People may hide a coin in dumpling when they make it, and the people who find the coin will likely to make a fortune in the coming New Year. In addition, it is a tradition in northern China to eat dumplings on the day of Winter Solstice.

Niangao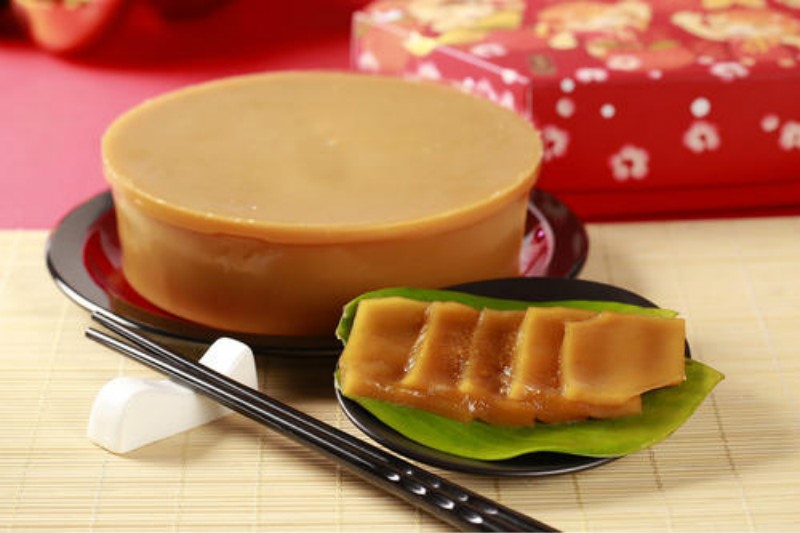 Niangao is an indispensible food in Chinese New Year. Southern China produces rice, so traditionally the southern Chinese usually eat Niangao (rice cakes) to celebrate the New Year. It is Southerners' favorite New Year food. The shape is round. In Chinese, 'Gao' has the same pronunciation with the word meaning 'High', and 'Nian' means year. So 'Nian Gao' is a symbolization for gaining improvement in life year by year. What's more, the round shape means family reunion.With the development of the social culture, eating Niangao is also popular now among some people in north China during the Chinese New Year (Spring Festival).

Zongzi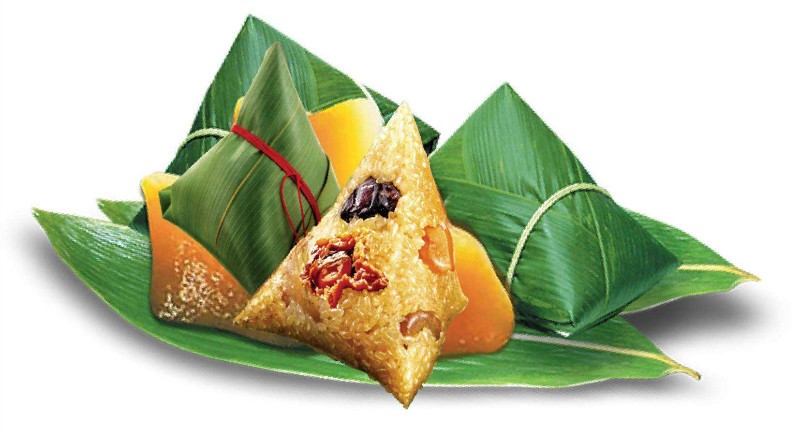 Entwined in the mythology of the Dragon Boat Festival is Zongzi, a tasty glutinous rice dumpling. Some believe that when poet Qu Yuan committed suicide in 278 BC by jumping in a river, locals threw rice into the river as a sacrifice to their dead hero, and to nourish his spirit.
There are many different types of Zongzi. It can be either sweet or savory and made from a great variety of ingredients besides glutinous rice, such as meat, shrimp, bean paste and nuts in southern China. Zongzi come in many shapes, but are most commonly triangular or pyramid shaped.

Moon Cake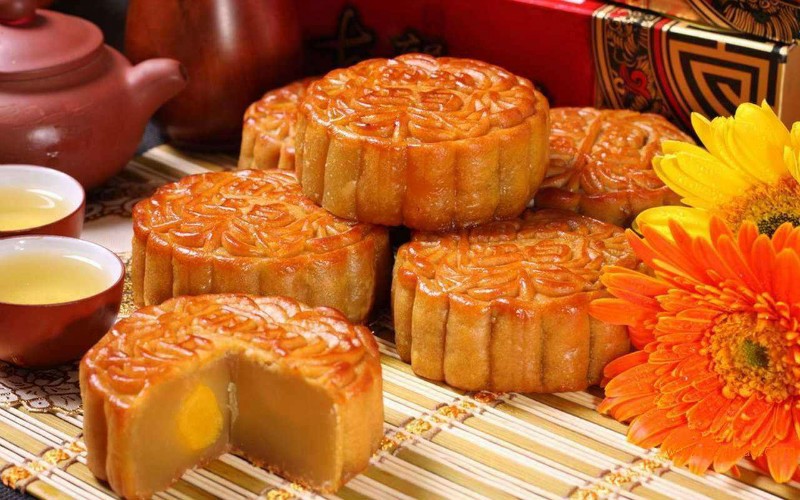 The Mid-Autumn Festival, also known as the Moon Festival, is held on the fifteenth day of the eighth month of the lunar calendar, when the moon is at its maximum brightness for the entire year. Offering sacrifices to the moon, eating moon cakes and watching the moon are the main activities on Mid-Autumn Day. Moon cakes are usually round-shaped, representing family reunion and bright life. These mooncakes can be found in any bakery before the festival in all shapes and sizes. They may be filled with an assortment of ingredients including dates, nuts, lotus seed paste, bean paste and even pork or Chinese sausages.

Yuanxiao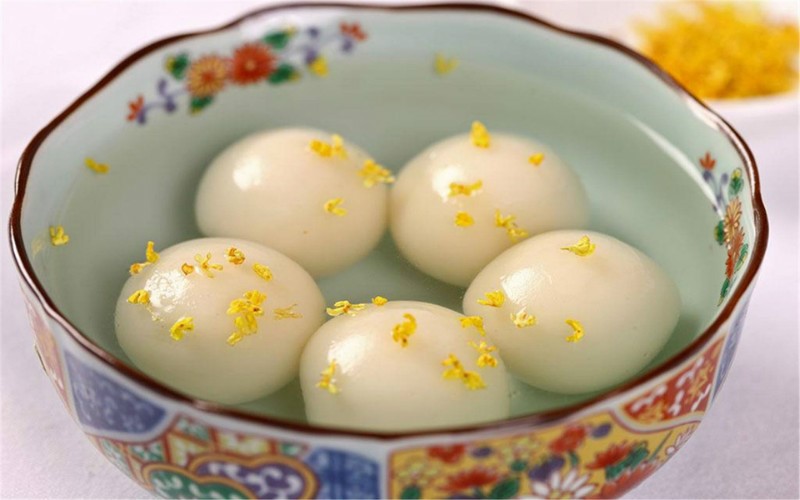 Yuanxiao is a traditional food eaten during the Lantern Festival as well as being a typical snack for those of the Han ethnicity. Close to midnight all the members of the family will assemble under a bright light and proceed to eat the prepared Yuanxiao. Originating in the Song dynasty, Yuanxiao is one of the most common and most traditional foods in China. Normally they symbolise family unity, completeness and happiness to mark the end of the Chinese New Year festivities.

Fish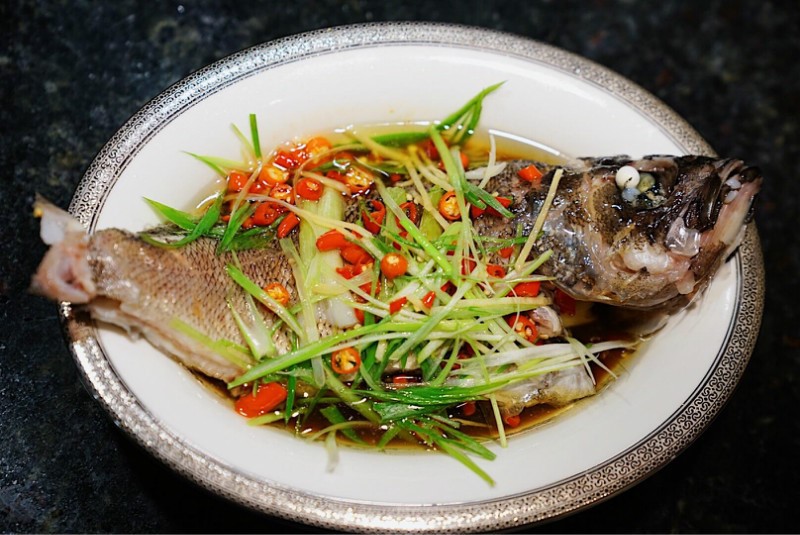 Fish has its Chinese pronunciation as 'Yu', which means surplus and fortune. Fish is an important item on the dinning table of thousands of families on the eve of the Chinese New Year. Eating fish during Chinese New Year time symbolizes having an abundant year ahead in the coming year. What's more, in ancient China, fish was also regarded having a function of exorcising.

Laba Congee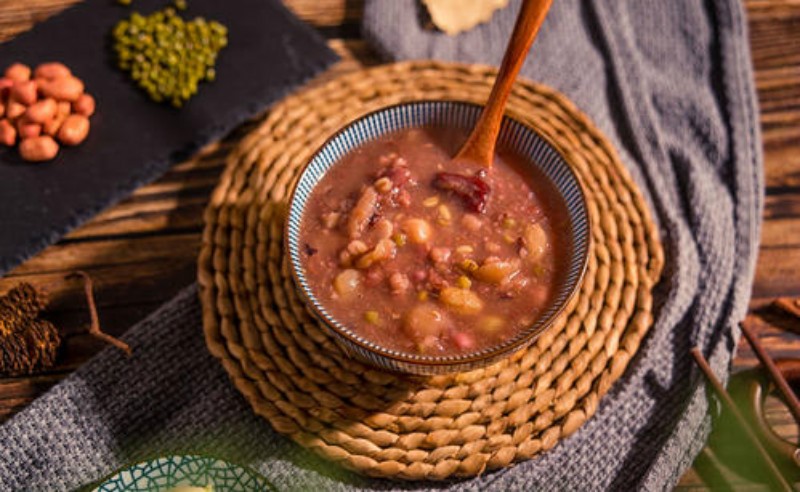 Laba congee is actually sweet fruits rice porridge. Laba congee is a traditional food eaten on Laba Festival which marks the beginning of Spring Festival preparation. As its name, it originally refers to the porridge made of eight kinds of ingredients.. Now, the main ingredients are various types of rice and millet and a wide assortment of nuts and dried fruits, all being very nutritious. The porridge cooks all night long and has an enticing aroma.