Chinese Valentine's Day is one of Chinese traditional festivals, and also known as Qixi Festival, Double Seventh Festival. Through the development of history, Qixi Festival has been endowed with the beautiful love legends of "the cowherd and the weaver maid", making it a festival of love, and thus considered as the most romantic traditional festival in China.

It falls on the 7th day of the 7th Chinese lunar month. In 2020 that's August 25 .

Origin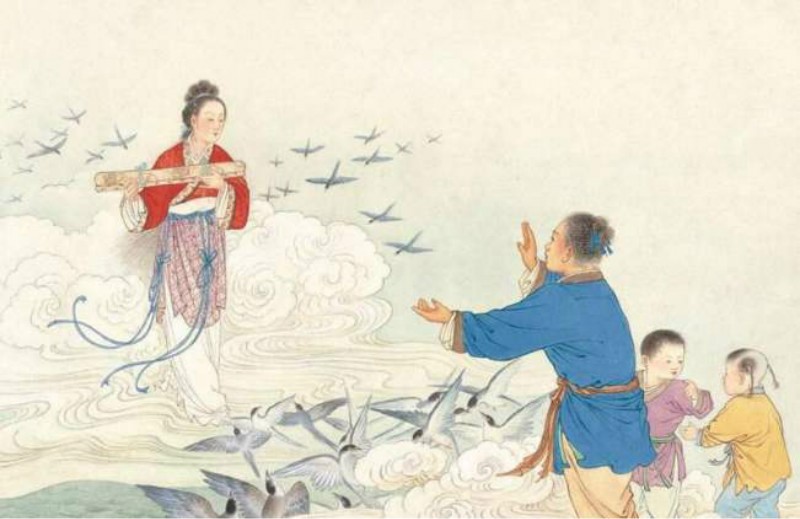 The Qixi Festival began in the western Han dynasty and reached its peak in the Song dynasty.

The Qixi Festival originated from the folklore of the cowherd and weaver maid.It is said that Niulang is a cowherd without parents, but he has a kind heart. Living with his brother and brother-in-law, he was abused. One day, an old man was driven out of his house and taken to see a sick cow in the sky. After cowhand's careful care, the cow recovered. To express his gratitude to the cowherd, the cow helped him get acquainted with the fairy weaver. They fell in love and married. The cowherd worked in the field and the girl weaver wove at home. They lived happily together. They also magically get a boy and a girl. However, the good times did not last long, because Zhinv's deeds were known by the king of heaven, and brought her back to heaven. With the help of the cow, Niulang and his two children flew to heaven. They chased their wife and mother. At the moment he arrived at Zhinu, the queen of heaven created a big river between them. Tears ran down both their faces, and even the queen was moved. Therefore, she only allows them to meet on the seventh day of the seventh lunar month.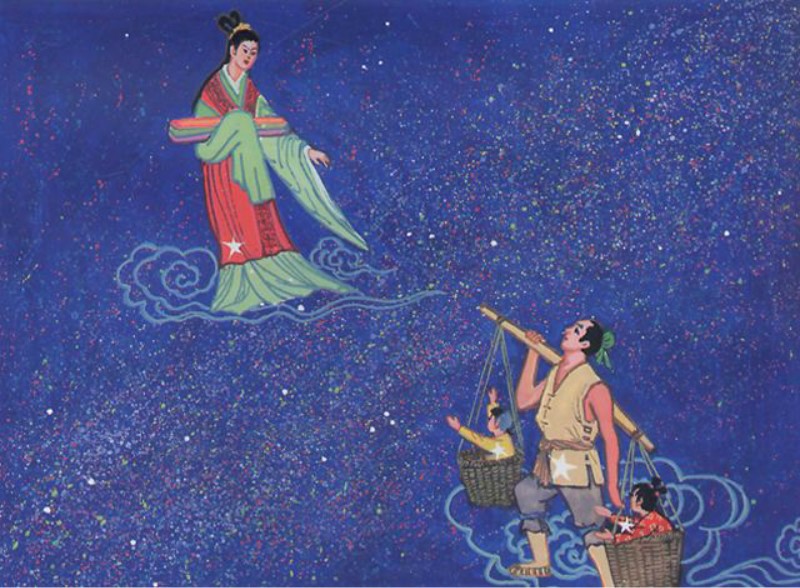 Since then, the couple have been forced to live on opposite sides of the galaxy, looking at each other from a distance. On an autumn evening, one can easily find two brighter stars lying on either side of the Milky Way. They are cowherd and Zhinv. There are two small stars beside the cowherd, their son and daughter. On the evening of July 7, a large number of magpies built a temporary bridge with their bodies to welcome the couple.

Folk Customs
To Beg for Marriage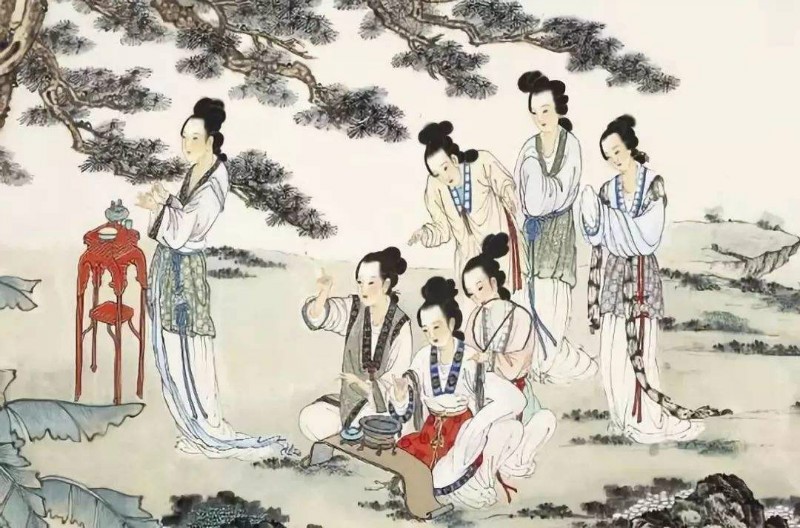 According to the folklore, Qixi Festival expresses the emotion of "never leave" and "grow old together" between married men and women, abiding by their commitment to love. The love story of cowherd and Zhinv is well known in China. Their loyalty and commitment to love are touching, so Qixi festival is full of romance. Legend has it that on the seventh day of the seventh lunar month. Zhinu is a beautiful and clever fairy. On the evening of that day, mortal women begged her for a wise heart and hands, and, in addition, for a happy marriage.

Welcome the Fairy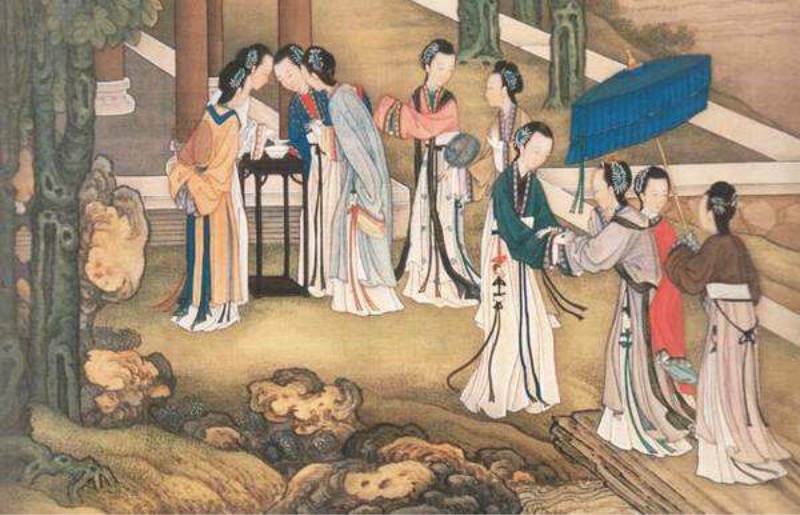 Young girls partake in worshiping the celestials during rituals. They go to the local temple to pray to Zhinv for wisdom.Paper items are usually burned as offerings. Girls may also recite traditional prayers for dexterity in needlework, which symbolize the traditional talents of a good spouse. Divination could take place to determine possible dexterity in needlework. They make wishes for marrying someone who would be a good and loving husband. During the festival, girls make a display of their domestic skills. Traditionally, there would be contests amongst young girls who attempted to be the best in threading needles under low-light conditions like the glow of ember or a half moon. Today, girls sometimes gather toiletries in honor of the seven maidens.

Today's Qixi Festival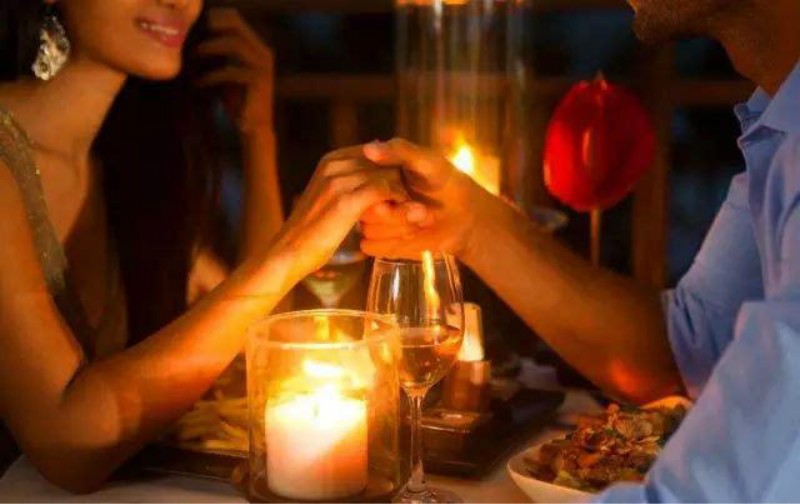 Just like the tradition of Westerners for celebrating Valentine's Day, giving gifts is the most popular way to celebrate Double Seventh Festival. Young couples and lovers usually exchange gifts to express their affections, like flowers, chocolates, jewelry, a dress, a fashionable bag, a comb, a necklace, ties, watches, or any other presents that their loved one might like.

The Double Seventh Festival is not a public holiday in China. After work, people usually go to have a romantic dinner with their dates. Unmarried lovers usually prefer a romantic dinner for two, while married couples usually enjoy a dinner with their family. The dinner may be at a romantic restaurant or at home.

Many romantic movies are released in cinemas during the festival. Most cinemas offer special seats for lovers of Double Seventh day.