Hui Cuisine is one of the eight major cuisines in China. It's a unique and self-contained famous cuisine. Hui cuisine originated in Qin and Han Dynasties, flourished in Ming and Qing Dynasties, and reached its peak in the middle and late Qing Dynasty. Hui cuisine is the local characteristics of six counties in Huizhou, and its unique geographical and cultural environment gives it a unique flavor.

Anhui food is known for incorporating wild ingredients from the local mountains for a tasty, different, and healthful cuisine. The highly distinctive characteristic of Anhui cuisine lies not only in the elaborate choices of cooking materials but also in the strict control of cooking process.

History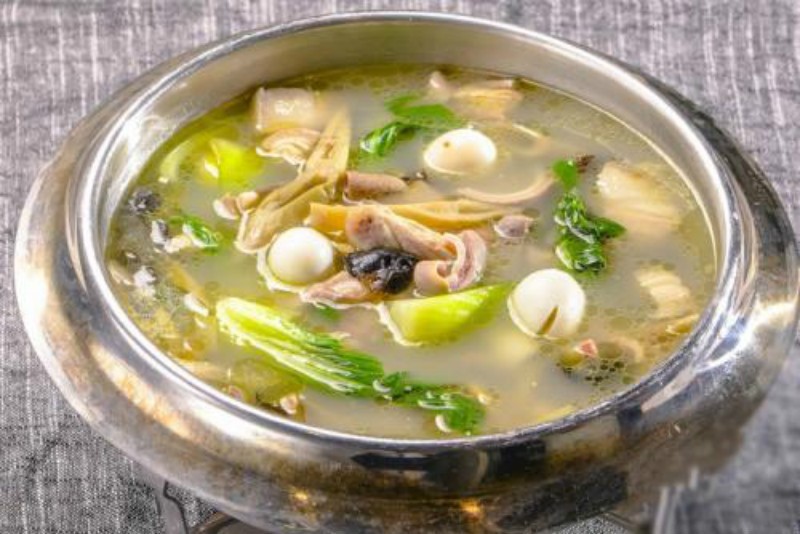 The heyday of Hui cuisine was the period when Hui merchants dominated China. To some extent, Huizhou merchants have made great contributions to the spread and development of Hui cuisine. Due to the rise of Huizhou merchants in Ming and Qing Dynasties, this local flavor gradually entered the market, spread in the areas of Jiangsu, Zhejiang, Jiangxi, Fujian, Shanghai, Hubei and the middle and lower reaches of the Yangtze River, and had a wide influence. At one time, it was the first of the eight cuisines in Ming and Qing Dynasties. Anhui cuisine history can be dated to Song Dynasty (960 - 1279 AD). Hui is the short name for Huizhou, an ancient area in southern Anhui province, where Anhui cuisine originated from. The banquets after worship ceremonies were very popular there, which were considered the origin of Hui cuisine.

Feature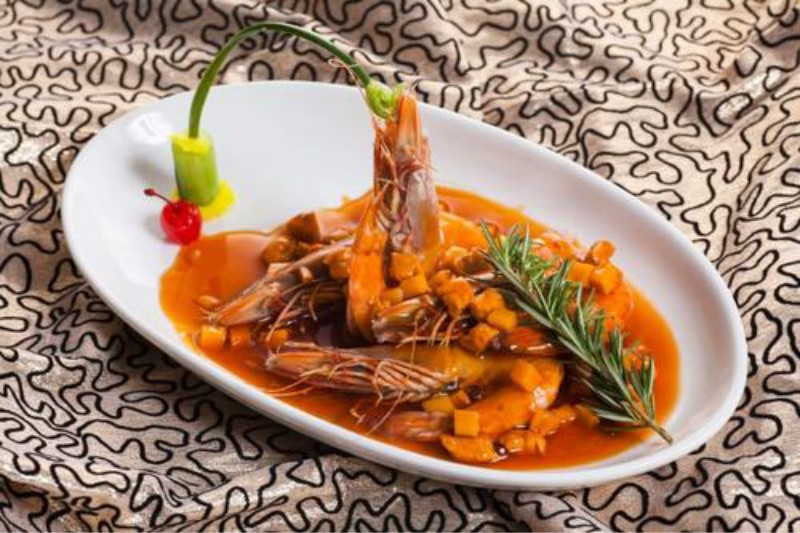 Anhui cuisine chefs pay more attention to the taste, color of dishes and the temperature to cook them, and are good at braising and stewing. They are experts especially in cooking delicacies from mountains and sea. Anhui dishes preserve most of the original taste and nutrition of the materials. Generally the food here is slightly spicy and salty. Some master dishes usually stewed in brown sauce with stress on heavy oil and sauce. Ham is often added to improve the taste and sugar candy added to gain freshness. Hui chefs are particular about controlling cooking time and temperature. High, medium, or low heat is applied according to the quality and characteristics of the different ingredients, and the flavor requirements of finished dishes. They aim to cook food to perfection, and not overcook to protect the nutrition. So they have special skill in sautéing and stewing to achieve a delicate lightness in taste.

Anhui cuisine is known for wild picked or caught delicacies from the mountains as the main ingredients and flavorings. Anhui has large mountain forest areas. Wild caught frogs, local small shrimp, turtles, and lots of other wildlife are put into their soups and stews.

Famous Hui Cuisines
Stewed Soft Shell Turtle with Ham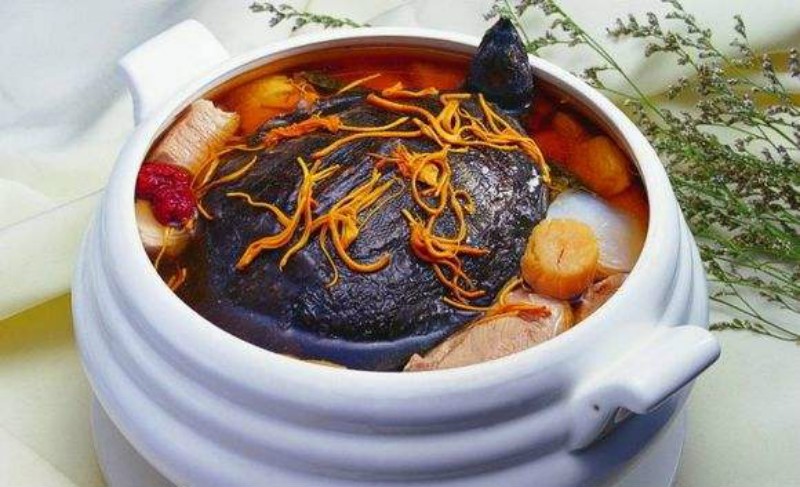 One whole soft shell turtle, pork, ham, bamboo shoots, a clove of garlic, shallot, ginger, soy sauce, salt, rice wine, black pepper, lard are all stewed together in a pot on charcoal fire. The dish is not greasy and can lead diners to endless aftertastes.

Stinky Mandarin Fish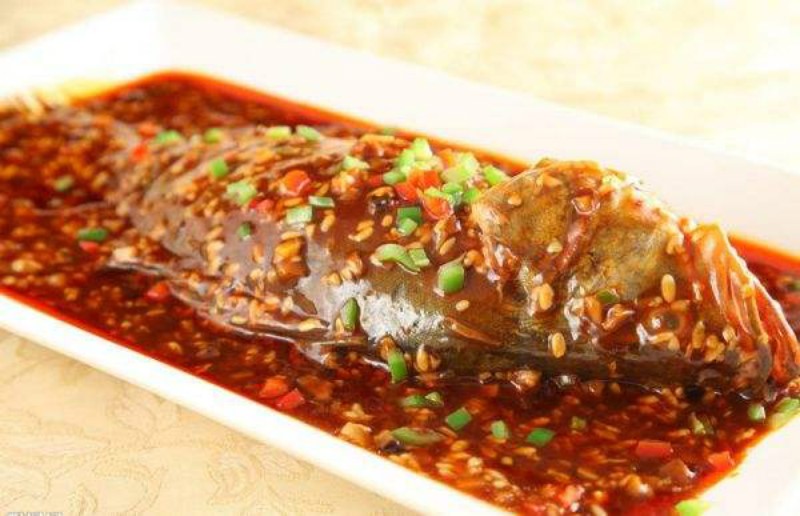 Stinky Mandarin Fish may not be a name to make the mouth water, but don't be put off: This unique delicacy from Anhui Province is sure to appeal to the taste buds. The texture and flavor of the meat are transformed by the process, the flesh firm and packed with unusual tastes.