Min cuisine, also called Fujian cuisine, is one of the eight major cuisines in China, which has been formed through the mixture of Han culture and Min Yue Culture in the Central Plains. Min cuisine originated in Fuzhou and is based on Fuzhou Cuisine. The history of the cuisine dates back 5,000 years. Fujian cuisine dishes taste light but flavorful, fresh, mellow and not greasy in general. The chefs take cutting skills and seasonings seriously, and the condiments often used include red vinasse, sugar, vinegar, satay, shrimp sauce and so on.

Fujian cuisine comprises three branches -- Fuzhou, South Fujian and West Fujian. There are slight differences among them. Fuzhou dishes, quite popular in eastern, central and northern Fujian Province, are more fresh, delicious, and less salty, sweet, and sour; South Fujian dishes, popular in Xiamen, Quanzhou, Zhangzhou and the golden triangle of South Fujian, are sweet and
hot and use hot sauces, custard, and orange juice as flavorings; West Fujian dishes are salty and hot, prevailing in Hakka region with strong local flavor.

History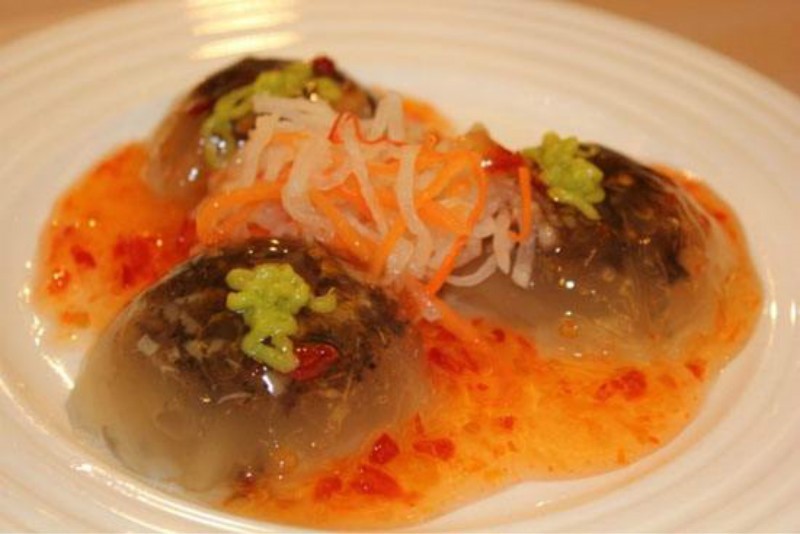 Fujian cuisine has a long history. From the late Western Jin Dynasty to the Five Dynasties and Ten Kingdoms period, many people from the Central Plains moved to Fujian, where Fujian cuisine took shape. As Fujian has more than one important international trade port, Quanzhou became the starting point of the maritime Silk Road in the Song Dynasty. Fujian cuisine absorbed cooking technology from other places and developed rapidly. Overseas trade also introduced satay, mustard, curry and other new condiments for Fujian cuisine, which became an important condiment for Fujian cuisine later. In the late Qing Dynasty, a number of characteristic restaurants and skilled craftsmen emerged in Fujian. They always try to make the best and creative dishes. Fujian cuisine flourished and formed its own system.

Feature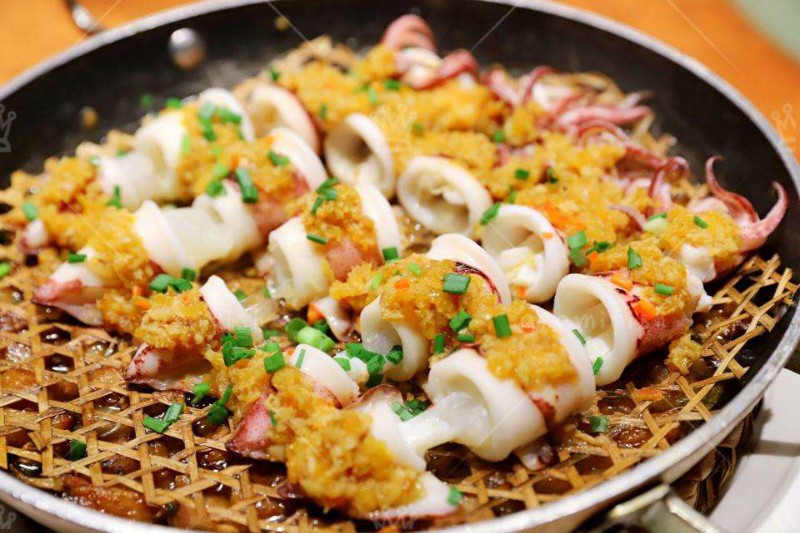 Fujian cuisine emphasizes seafood and mountain delicacies. Fujian Province has superior geographical position, with mountains in the north and sea in the south. Here are often mushrooms, bamboo shoots, tremella and other delicacies. Local people are good at cooking seafood, there are stewing, boiling, stewing, quick boiling, steaming and other methods. Fujian cuisine pays attention to fine slicing technology, known as thin as paper and shredded as slim as hairs. Every slice has its original fragrance. Fine slicing technology can better show the flavor and texture of food. Cutting is important in Fujian cuisine. Fujian dishes are tasty because of their emphasis on a series of delicate procession: selecting ingredients, mixing flavors, timing the cooking and controlling the heat.

Famous Min Cuisines
Buddha Jumps Over the Wall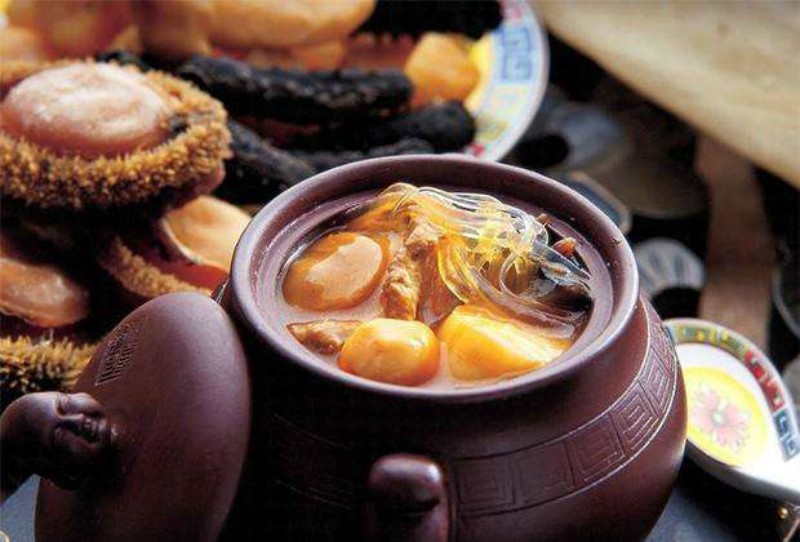 Buddha Jumps over the Wall is one of the most typical cuisines in Fujian. It is made of 18 pricey ingredients, including shark fish, abalone, sea cucumber, ginseng and scallops. All these are simmered together for long hours over slow fire, ensuring the essence has been extracted. There was a poem said that the charming aroma would attract the Buddha to give up his vegetarianism, thus it was named as Buddha Jumps over the Wall.

Satay Noodles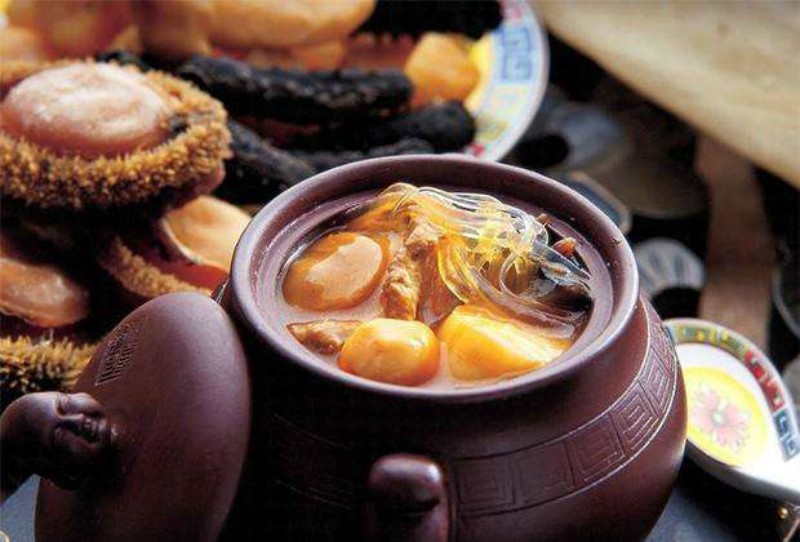 Satay Noodles is a famous snack on offer in eateries throughout Xiamen from the main street to little alleyways. Yellow noodles and a green leafy vegetable are dropped into a pot of boiling water for a few moments until they become tender and then scooped out and placed in a bowl. The satay soup is then poured in while still hot. In addition to the satay sauce, you can add pork dices, duck blood, sausages, sleeve-fish or dried bean curd and others in the noodles with hot soup. The spicy aroma assails your nostrils as you enjoy it—a hearty culinary experience.