China Currency
Renminbi (RMB), the official currency in China, is issued by the People's Bank of China with a meaning of "people's money". The basic unit is the yuan (元, also known as "kuai"-块). 1 yuan (CNY, ¥)=10 jiao (角/mao-毛)=100 fen (分). Notes are in denominations of 1, 5,10,20,50,100 yuan, 1 jiao, 2 jiao and 5 jiao with 1 yuan, 1 jiao and 5 jiao coins.

Samples of China Currency
1 jiao/mao                                     2 jiao/mao                                   5 jiao/mao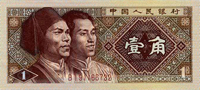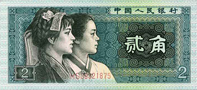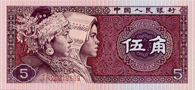 1 yuan/kuai                                  5 yuan/kuai                                   10 yuan/kuai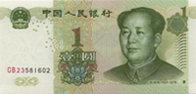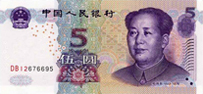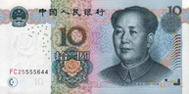 20 yuan/kuai                                50 yuan/kuai                                100 yuan/kuai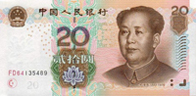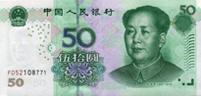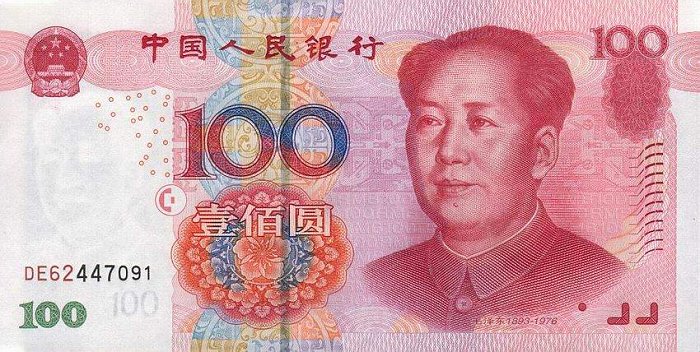 1 jiao/mao coin, 5 jiao/mao coin, 1 yuan/kuai coin



 
Money Exchanging
There are two main ways of foreign exchanging.
1. Exchanging at hotels.
Most four-star and five-star hotels have a foreign exchange service for exchanging cash and travelers' checks, usually only for their guests. However, the exchange rate may be lower because it is not the official bank rate. Remember, some hotels in remote areas do not offer exchange service. You should take enough money before you visit these areas.

2. Exchanging at all branches of the Bank of China.
Foreign banknotes and travelers' checks can be exchanged at all branches of the Bank of China in China. You should keep your banknotes clean, undamaged because even slightly torn will be rejected. Furthermore, don't forget to take your passport with you when you exchange banknotes at banks. It is necessary! Travelers' checks are good choices for the travelers who will have a long journey in China.

Tips: Don't exchange money with vendors in the streets or private shops which are illegal and sometimes counterfeit money will be given.

Credit Cards & ATMs
Visa, MasterCard, JCB, Diners Club and American Express are widely available for withdrawing money, shopping and other transactions in major provincial cities in China.

ATMs can be seen everywhere in most of the major cities, such as airports, hotels, department stores, banks and streets. However, most of the ATMs are only accepted the Visa and MasterCard. Chinese and English menus will be displayed on the same screen or even each language has its own screen.

Tips:
1. ATMs can not be found in remote cities and villages. Moreover, the shops, hostels and restaurants there can not accept any credit cards, even Chinese credit cards. Please carry sufficient cash with you before visit these places.
2. Different ATMs of different banks have different limits on the sum of withdrawal each time, with the most permitting sum of 20,000 Yuan per day.
3. Handling fee is needed.

Travelers' Checks
Travelers' checks are accepted by most of the banks in China. Please take travelers' checks in US dollars in order to avoid additional exchange rate charges.