Shadow Puppets is a kind of folk drama in which people use animal skins or cardboard silhouettes to act out stories. Behind a white curtain, the performers manipulate the characters while telling stories in popular local tunes, accompanied with percussion instruments and strings that have a strong local flavor.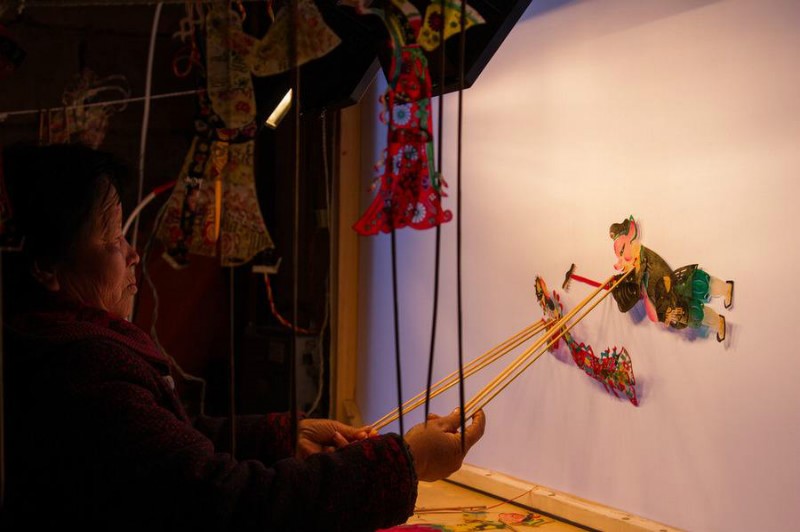 History
More than 2,000 years ago, a favorite concubine of Wu Emperor of the Han Dynasty died of illness. The emperor missed her so much that he lost the desire to rule. One day a minister happened to see children playing with dolls, whose shadows fell vividly on the floor. Inspired by the scene, the clever minister came up with an idea. He made a muppet of the emperor's wife and painted it. When night fell, he invited the emperor to watch a puppet show behind the curtain. At the end of each busy day, the emperor went into his garden, eager to visit his shadow wife and hear her stories once again.The emperor was very happy and liked it. The story recorded in the official history book is believed to be the origin of shadow puppetry.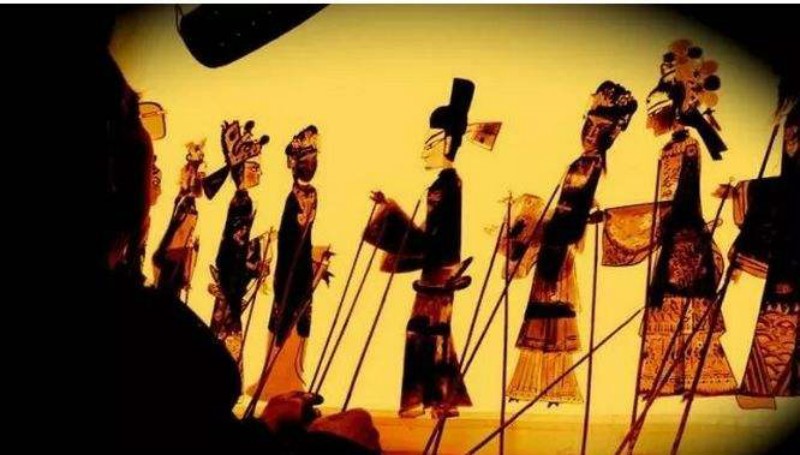 How to Make
China is a vast country, and shadow puppets from all over the country have their own characteristics. However, most of the production procedures of shadow puppets are the same. They usually go through eight processes, such as skin selection, skin making, drawing, carving, coloring, ironing and stitching, and hand-carving over 3,000 knives. The artistic creativity of shadow puppetry draws on the techniques and styles of silk paintings, stone paintings and brick paintings of the Han dynasty.

Features
Shadow puppetry has won the hearts of audiences with its melodious music, delicate sculptures, bright colors and vivid performances.
In order to overcome the limitation of seeing only the side of the puppet, shadow puppets use exaggeration and heavy dramatization. Puppet faces and costumes are vivid and humorous. Gorgeous colors, elegant shapes, and flowing lines make puppets into works of art. One figure requires up to 24 steps and more than 3,000 cuts.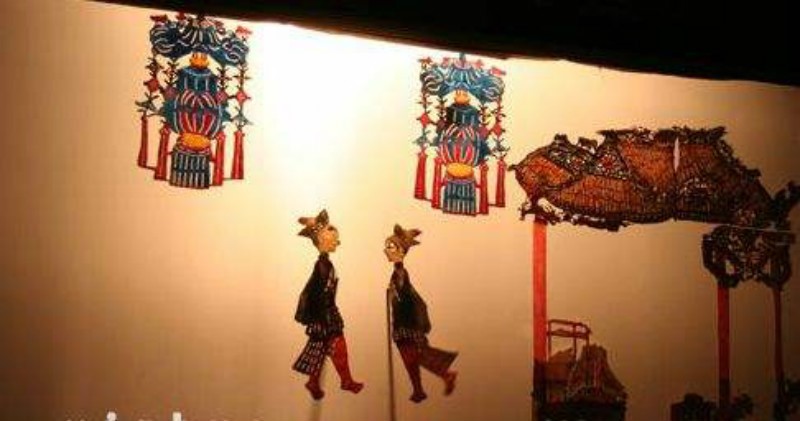 Each of these characters has a large head and a small body, which is tapering down. A man has a big head and a square face, a broad forehead and a tall and strong body, without much masculinity. A woman has a thin face, a small mouth, and a slender body, but not very plump. Mildness and gentleness are the standard of Chinese beauty. Scholars wear robes and are elegant, while generals wear uniforms that remind people of bravery and valor.

The design of these characters follows the traditional moral evaluation and aesthetics. The audience can identify a character by his mask. Just like the mask in Beijing Opera, the red mask represents integrity, the black mask represents loyalty, and the white mask represents betrayal. Positive people have long, narrow eyes, a small mouth and a straight nose, while negative people have small eyes, a prominent forehead and a drooping mouth. The clown has a circle around his eyes that shows a sense of humor and frivolity before he performs anything.