Chengdu, the Capital of Sichuan, is the city of gastronomy. Sichuan cuisine has a long history and it is very famous throughout the world. Sichuan cuisine is one of the eight Chinese cuisines. Sichuan style includes the tastes of Chengdu, Chongqing and some other places in the province. Sichuan cuisine dishes are featured with hot, spicy and fish-flavor taste, colorful appearance, abundant using of seasonings especially pepper and prickly ashes and various cooking methods. 
History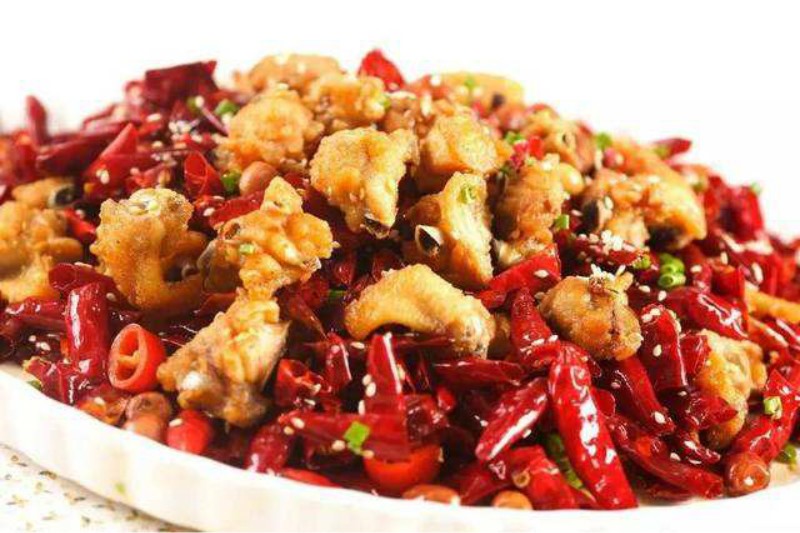 The origin of Sichuan cuisine can be traced back to the Qin dynasty. During the Qin dynasty, some cooking methods and dishes appeared in the Bashu region, which is now Sichuan and Chongqing. During the Sui and Tang dynasties, Sichuan restaurants in Bashu increased. There has been a great advance in cooking. During the Song dynasty, Sichuan cuisine developed its own unique style, which was different from other cuisines and gradually spread beyond Bashu. Pepper was introduced to China in the late Ming and early Qing dynasties and used in Sichuan cuisine. It enriched the flavor of Sichuan cuisine and invented new dishes at that time, which is regarded as the beginning of modern Sichuan cuisine. Later, more kinds of chilies were added to the Sichuan recipes, gradually forming the spicy characteristics of modern Sichuan cuisine.

Feature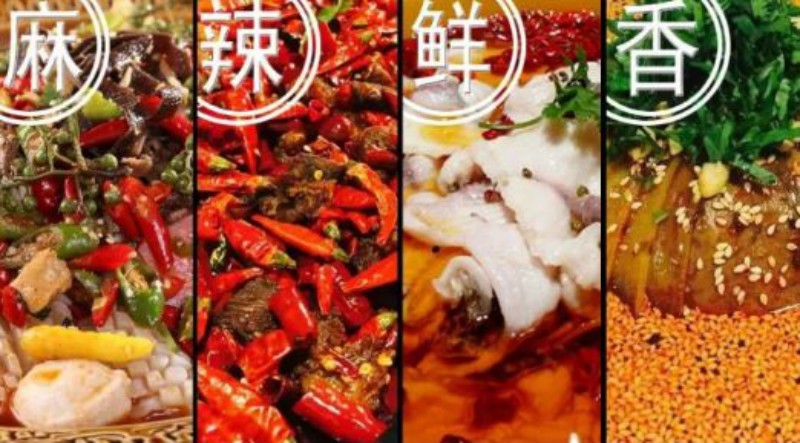 Most Sichuan dishes are spicy. Both flavors are created by the heavy use of spices like chili, Sichuan peppercorns, bean paste, ginger and garlic, which are both spicy. Among them, bean paste is called the soul of Sichuan cuisine, while chili and Sichuan peppercorns are the roots of Sichuan cuisine. The strong chili flavor is to stimulate the taste buds and appetite in the hot and humid summer weather, but also to make Sichuan people feel warm in the cold winter. Sichuan has high humidity and many rainy or overcast days. Hot pepper helps reduce internal dampness, so it was used frequently in dishes, and hot dishes became the norm in Sichuan cuisine.
Masterly used cooking techniques are sauteing, stir-frying without stewing, dry-braising, Pao (soaking in water) and Hui (frying then braising with corn flour sauce). Sichuan cuisine is famous for its distinct and various flavors, the most outstanding ones are fish flavors, pepper powder boiled in oil, strange flavor and sticky-hot.

Top Sichuan Cuisines 
Hot Pot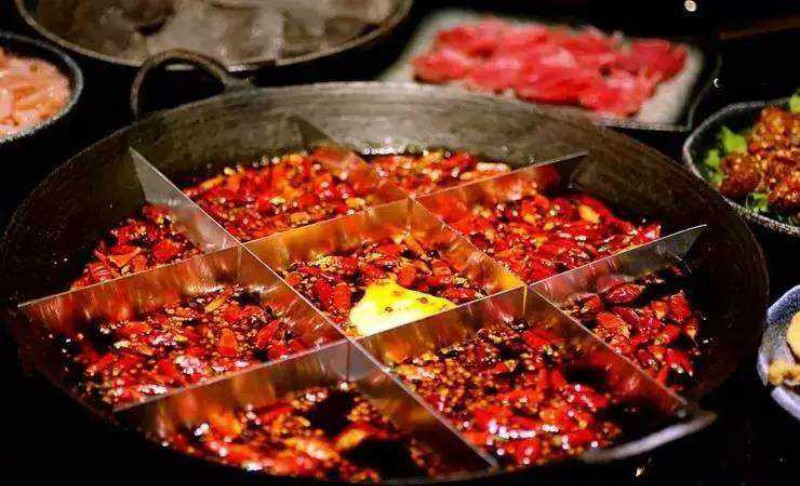 Sichuan hot pot is famous for its spicy food. The soul of hot pot is a soup base made of various seasonings. It is usually simmered in a metal pan in the middle of the table. Hot pot is heated from bottom to top. Various ingredients include various meats, tofu, vegetables and fungi. In fact, Sichuan people believe hotpot should be "the spicier, the better", so the spices of Sichuan hotpot feature all kinds of chilies and peppers.

Kung Pao Chicken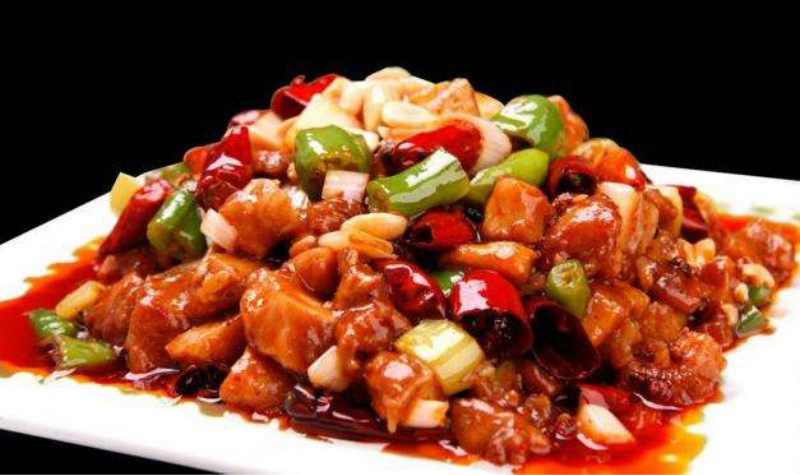 Kung pao chicken is a typical Sichuan dish. It's fried with diced chicken, dried peppers, peanuts and cucumbers. The dish tastes tender and smooth. In the Western countries, Kung Pao Chicken is widespread and has become the representative sample of "Chinese food", just like what pasta is for Italian cuisine.

Mapo Tofu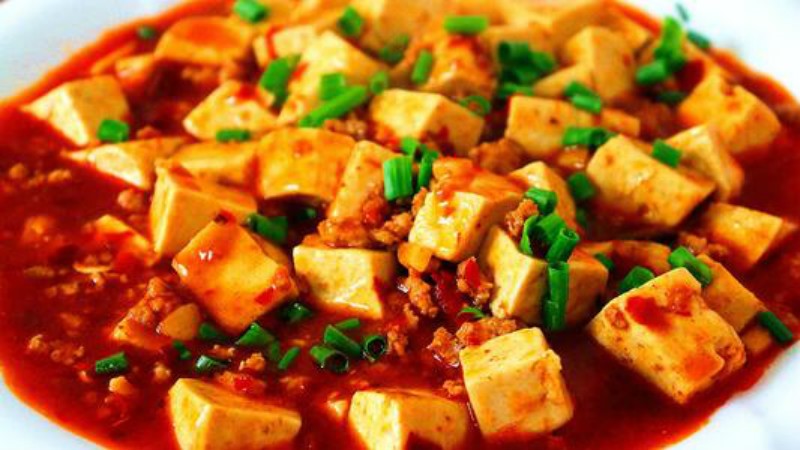 Mapo tofu is made from tofu, ground beef or pork, chilies and Sichuan peppercorns, which highlight the characteristic of Sichuan cuisine -- spicy. Mapo Tofu was created in 1862 during Qing Dynasty. Mapo tofu is the most famous spicy dish in Sichuan cuisine. The dish is not only popular among domestic diners, but also attracts a growing number of international gourmets.