The Silk Road is a historically important international trade route between China and the Mediterranean. Because China silk comprised a large proportion of the trade along this ancient road, in 1877, it was named the 'Silk Road' by Ferdinand Von Richthofen, an eminent German geographer.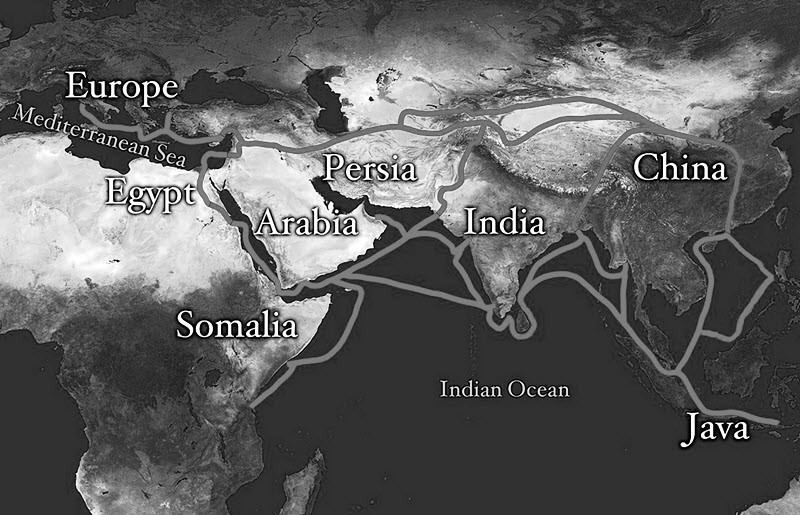 It is now included in the World Heritage List of UNESCO. 33 historical sites are along the road in total and 22 of them distribute in Shaanxi, Henan, Gansu and Xinjiang of China.
History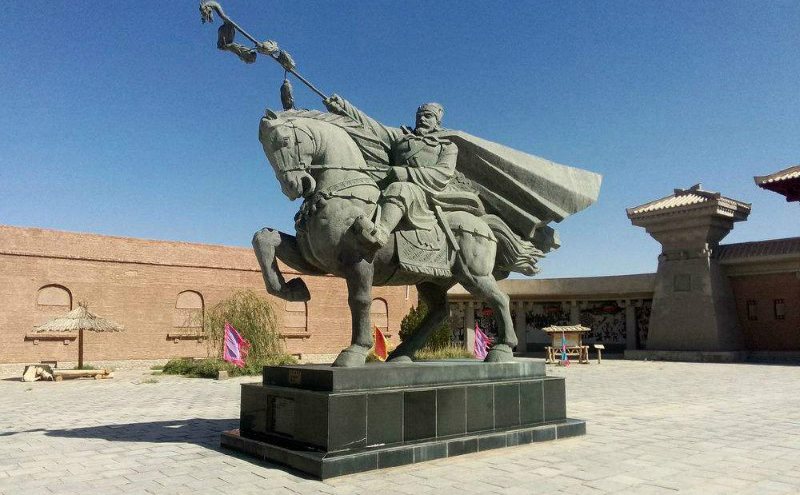 With a history more than 2,000 years, the Silk Route in China can be dated back to the Han dynasty (207 BCE – 220 CE) in ancient China. Though the Silk Road was mainly a trading route, it was started as a political mission in the first place. During the West Han Dynasty, the contemporary king Wu had sent an ambassador called Zhang Qian to visit western region countries to seek for potential allies to fight against the Huns which was a threat to central China in the north at that time. Zhang Qian brought a large amount of treasures from China which was mainly high quality exquisite silk to present to those kings and loads in west regions as a gift of good will. It was a treacherous journey and Zhang Qian didn't succeed until the second time he made his journey west years later. He was a brave explorer, a brilliant diplomatist and the first man broke down the barriers between the ancient China, western regions and the central Asia. What he did made a great foundation to the Silk Route formation in later years.
Today, the ancient Silk Road is more like a historical textbook for everyone to read and to catch about what happened during that ancient time. It played a significant role in the development of the civilizations of China, the Korea, Japan, the India, Persia, Europe, the Horn of Africa and Arabia, opening long-distance political and economic relations between the civilizations. In June 2014, UNESCO designated the Chang'an-Tianshan corridor of the Silk Road as a World Heritage Site.
Route
Maritime Silk Route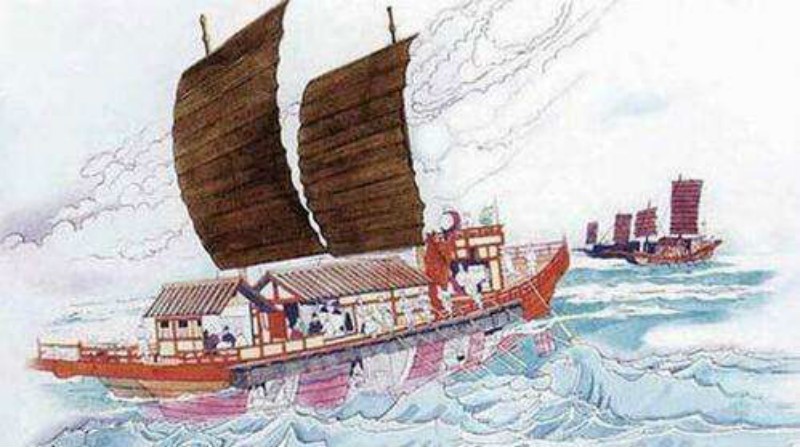 The East China Sea Route enjoys a long history of about 3,000 years. It was during the Zhou Dynasty that Ji Zi, a court official, was sent on a journey east, setting off from Shangdong Peninsula's Bohai Gulf and navigating his way across the Yellow Sea, which led to the introduction of sericiculture (silkworm farming), filature and silk spinning into Korea.
When Emperor Qin Shi Huang united China, many Chinese fled to Korea and took with them silkworms and breeding technology. This sped up the development of silk spinning in Korea. These new skills and the technologies were subsequently introduced into Japan during the Han Dynasty. Since the Tang Dynasty, the silks produced by Jiangsu and Zhejiang Provinces were directly shipped to Japan. Many Japanese envoys and monks were also able to travel to Chang'an (now Xi'an) along this sea route.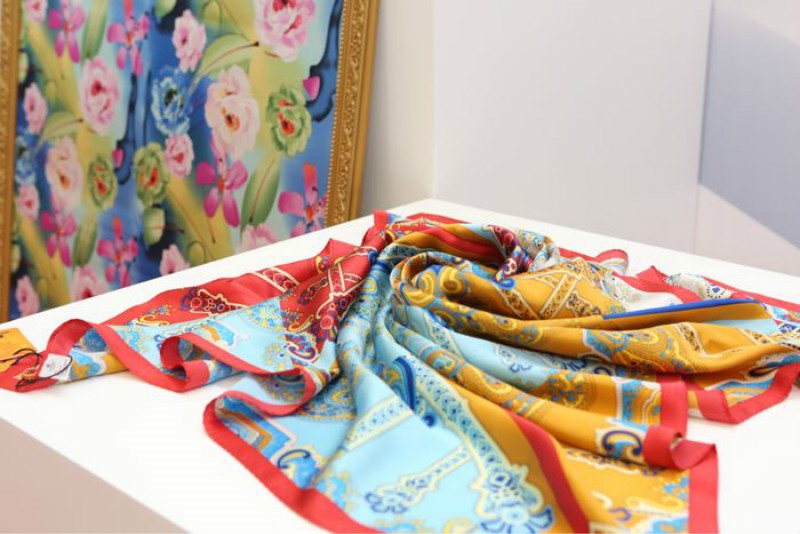 Guangzhou represented the starting-point of the South China Sea Route, which extended across the Indian Ocean and then on to various countries situated around the Persian Gulf. The types goods dispatched for trade consisted mainly of silk, china and tea, while imported merchandise included a variety of spices, flowers and grasses – hence it being commonly referred to as the sea's 'China Road' and the sea's 'Flavor Road' The route was first used in the Qin and Han Dynasties, and increased in popularity from the Three Kingdoms Period (220-280) to the Sui Dynasty (581–618). Up until the Tang Dynasty Anshi Rebellions (755–762), this route was viewed as a secondary alternative to the Silk Road, However in the latter half of the eighth century, owing to the scourge of wars in the vast Western Regions, trade volumes along the Maritime Silk Road boomed as those on its overland counterpart steadily declined.
Southern Silk Road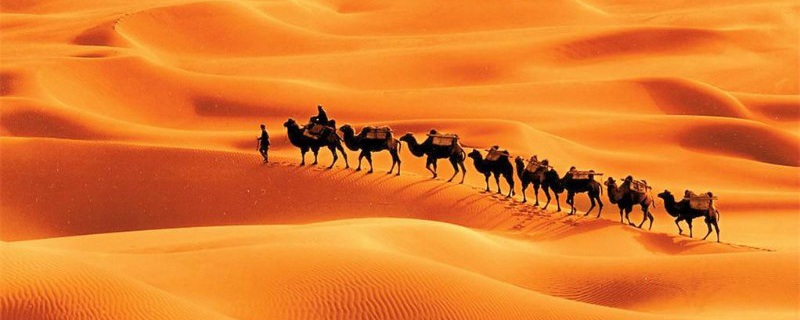 Zhang Qian, an important explorer in the Han Dynasty, opened up the historically important Silk Road during the reign of Han Emperor Wudi (141BC–87BC). When he set out on his first journey to the Western Regions, he found bamboo staffs of Qiongshan (Yingjing County of Sichuan Province) and delaines of Sichuan Province in Daxia (Balkh) in 128 BC. Merchants told him that these goods were bought from Juandu (now India); therefore, Zhang Qian guessed that there was a trade road between Sichuan Province and India.
The Southern Silk Road was mainly composed of West Route (Maoniu Route) and East Route (Wuchi Route). The West Route originated from Chengdu, wandered through Sichuan Province via Ya'an City, Maoniu (Hanyuan), Qiongdu (Xichang), and took traders to Myanmar (Burma) by way of Dali, Baoshan and Tengchong. Then its ancient trade route extended through to Juandu (India), Bangladesh and even Middle East. The East Route was very narrow and had only five-feet wide, so it was also called 'Wuchi Route'. It began from Chengdu, passed through Yibin, Zhaotong, Qujing and reached Kunming, where one branched road went to Vietnam and the other one wound to Dali, joining the West Route.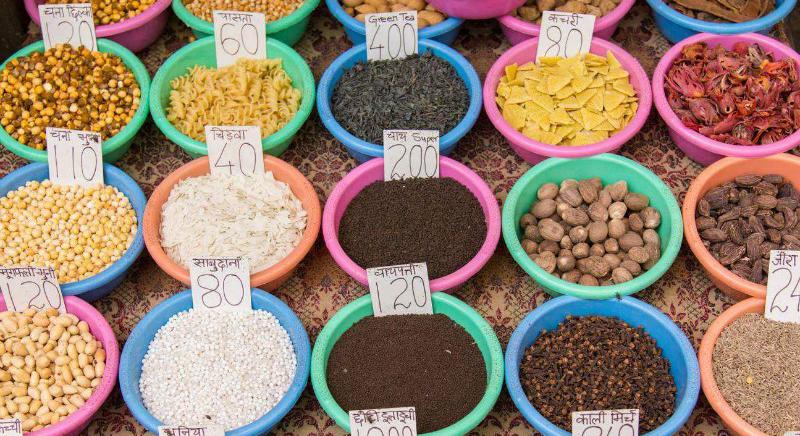 Tips
Food and Drink
On the Silk Road travelers will easily notice the Islamic influence on eating habits in northwest China. Remember that pork is forbidden in Islamic food. The various nationalities you can encounter along the road have their own typical drinks and food. Unlike people in other parts of China, in northwest China people often drinks tea with their meals or even when snacking a piece of bread. In restaurant, popular refreshments like Coca-Cola, beer and fruit juice are always available. You should try local drinks like kumiss, frozen yogurt and tea with milk.
Language
While traveling along the road, the visitor can encounter about 20 different nationalities (ethnic groups) some of which, like the Uigur, Tibetan, and Mongolian speak their own language and have their own writing. Cultural exchange was considered very important during the development of the new unified national economy.
Some ethnic groups began learning Mandarin (the official Chinese language) and adopted the lifestyle of the Han people (the major ethnic group in China). Chinese became the official language in the autonomous regions. Today, Chinese can be easily used among these nationalities.
What to Pack
Take clothing for a wide range of temperatures and comfortable shoes. Even during May and October, topography and climate along the Silk Road vary greatly. Some stretches of the road are high and cold, others low and dry. Take enough skin care product. Lotions and creams to supplement enough moisture are necessary, because you are going to pass several gobi and desert with dry weather. Pay more attention to the influence of your skin made by the dry climate.
Carry basic medical supplies, perhaps a small first and kit plus medicines for ordinary ailments like cold medication, health pill, adhesive bandage, etc…for such medicines cannot be bought along the route. Take care of your personal credentials, wallet and mobilephone. Do not burden your trip with more baggage than you can easily carry. It is best to travel fairly light but well prepared.