In China, where you choose to shop depends on what you want to buy and what style of shopping you like. Especially in big cities, there are more and more luxury department stores and shopping centers. If haggling and getting good deals are more to your liking, head to flea markets, street markets and night markets.
From the roadside stall to the large-scale modern shopping mall, from the common store to a popular supermarket, China has numerous perfect places to shop that can satisfy all buyers' desires.

Department Stores
There is usually a specific downtown area where you will find at least one main department store and a market. In the department stores, you pay the price shown on the ticket. There is no bartering. Department stores are very generalized, carrying everything from shoes to appliances. They will have a lot of products, but maybe available in only one style or one color. When you make a purchase, it is generally not returnable. There is seldom a guarantee. There are no fitting rooms to try on clothes. Whenever you need something like everyday necessities, snacks or even clothes, you can immediately go there for your favorite things. Don't forget to try bargaining: you may get a special price.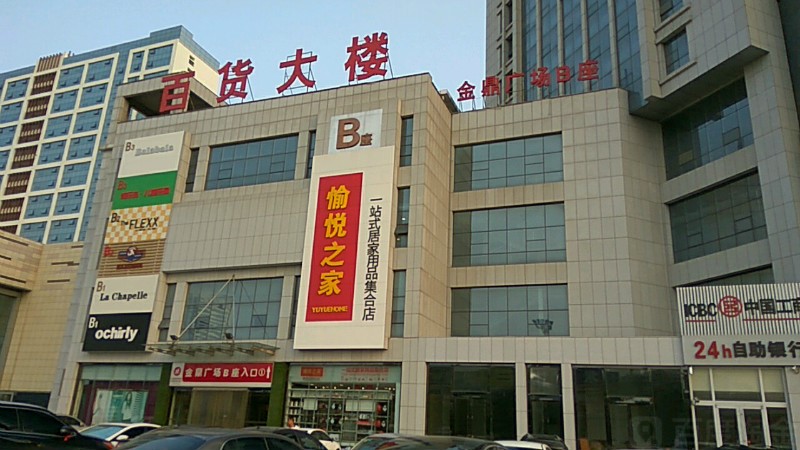 Business Street
Big cities in China have distinctive commercial streets where local products can be bought. The same kind of goods are usually sold on the same street, which makes shopping easier and saves you time. You may find four valuable learning tools, paintings, handicraft, silk embroidery, jades, pottery, furniture, musical instruments, boutiques, even flowers, as well as grocery stores or food streets. Larger cities also have a walking street of shops - which is always a favorite place to spend several hours looking for a bargain.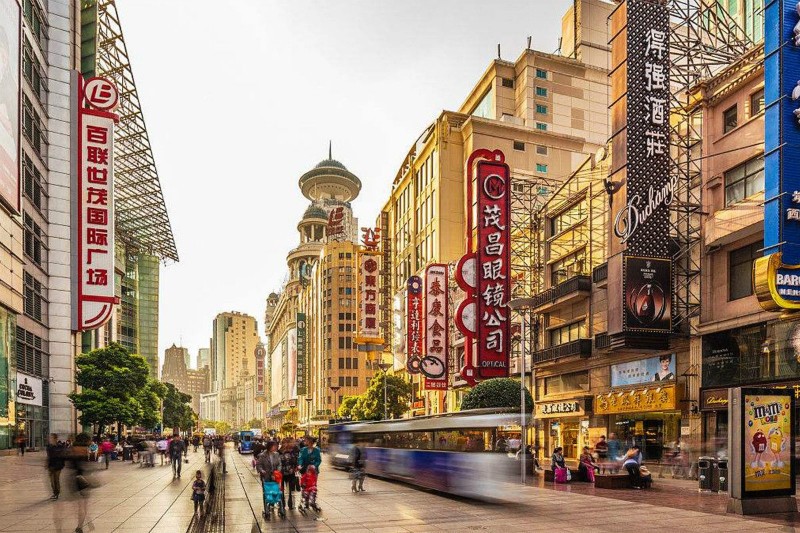 Small Shops and Markets
Generally, you can barter down about 30% off the price quoted, however, if you are a foreigner, they may double the price quoted and try to make some money off you. So, for the first little while, when shopping in China, it is best to take someone Chinese with you, or know the going prices before you decide to barter.However, some of the best bartering happens when you decide that the price is just too high and you don't want it that badly, you turn and walk away, and then the store owner comes running after you and concedes to the price you originally wanted. Best to learn a little Chinese - especially numbers, currency, and how to say "too expensive" (tai gui le).
Shopping Mall
On the busy streets in the city center, there are usually large upscale shopping malls, which not only have domestic brands, but also many well-known international brands. Daily necessities, cosmetics, household appliances, bedding, clothes, and all the high-end items you want can easily meet each of your needs. Bargaining is rarely accepted, but there are usually special promotions or end-of-season sales at attractive prices.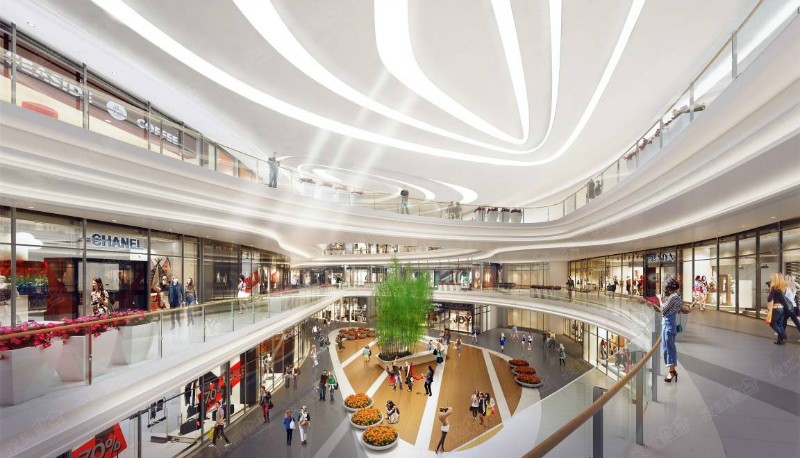 Supermarket
Many world-famous supermarket chains, such as Wal-Mart, Carrefour and Metro, have entered the Chinese market by opening dozens of branches in most major cities. Domestic brands such as Home World, Trust-Mart and Renrenle are also popular among Chinese. You have to pay what the price tag shows since bargaining is unacceptable. Make sure your bags are stored in the Locker Service before you start your shopping. Many large supermarkets sell local specialties, which is a good place to shop when you want to bring some local specialties for your friends or relatives.