Xiang Cuisine, also known as Hunan Cuisine, is one of the Eight Cuisines of China. Hunan cuisine has been formed since Han Dynasty. Hunan cuisine is mainly divided into three local flavors: Xiangjiang region, Dongting Lake region and Xiangxi mountain region. It has an aromatic and spicy flavor as pepper is the most important condiment. Hunan cuisine has a wide range of ingredients and varied tastes. Hunan dishes focus on spicy, fresh, soft and tender. The cooking is famous for simmering, stewing, steaming and frying. Hunan food is actually hotter than Sichuan food.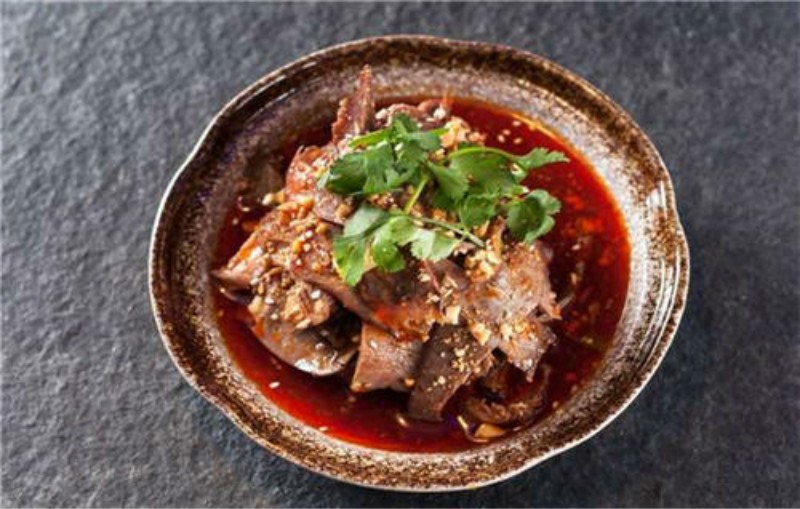 History 

Hunan cuisine history is pretty long and is not shorter than other cuisines. From the Neolithic sites in Hunan Province, a large number of exquisite pottery and wine utensils, as well as the remains of grains and animal bones unearthed with these pottery were measured.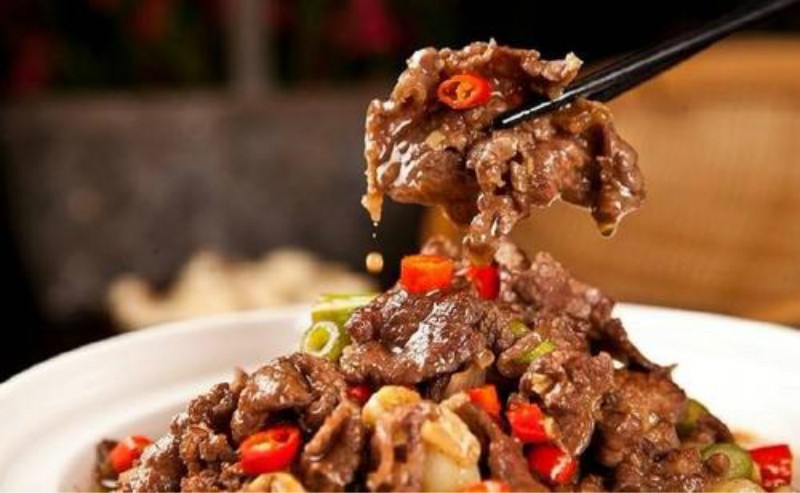 It is confirmed that the ancestors of Xiaoxiang began to eat cooked food as early as eight or nine thousand years ago. During the Spring and Autumn period and the Warring States period, Hunan was mainly the place where the Chu and Yue people lived. It may be originated from the banquet after worship ceremony in ancient Shu State in Eastern Zhou Dynasty. In late Warring States Period, the ingredients and cooking methods had been quite mature. Up to Western Han Dynasty, there had been a variety of dishes in Hunan, and those Hunan food formed its own characteristics in material, cooking methods and flavors. In Tang Dynasty (618 - 907 AD), Hunan cuisine dishes had been quite rich and different Hunan food was cooked for different occasions, like those for birthday, wedding, funeral and promotion. Later, it had a wider influence across China. It welcomed its golden age in Ming and Qing Dynasties. As the pepper was introduced into China, the spicy flavor of Hunan cuisine was confirmed. Meanwhile, advertised unconsciously by many chefs and renowned persons who were from Hunan, it became more and more popular.

Feature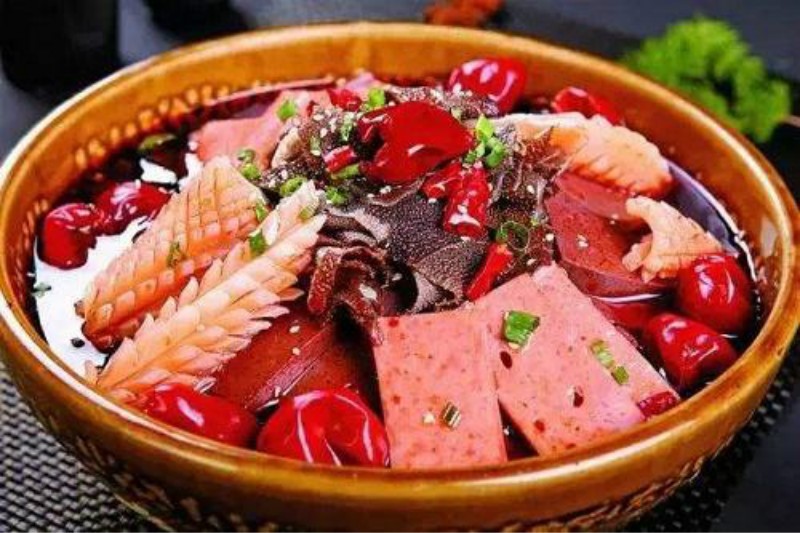 Hunan food is actually hotter than Sichuan food. Hunan people love chili very much, and most Hunan cuisine recipes include chili, either dried one of fresh one. They also invent a great variety of methods to cook chili with different flavors. Hunanese use vinegar with the pepper. It serves to stimulate the taste buds and make them tingle, so you can better perceive the wide range of flavors and the rich variety of ingredients and spices.
There are various cooking methods in Hunan cuisine. The most remarkable skill is stewing. There are not a few kinds of stewing: stewing with sauce, water, clear broth or milky broth, etc. Stir-frying is also a prominent cooking skill of Hunan cuisine. In addition, braising, curing, steaming, frying and other skills are of equal importance. In Hunan cuisine recipes, the ingredients cover a wide range of products, from plants, to land animals and seafood. Honey is enjoyed in some dishes, and sugar is used in some dishes and candy. They like sweet food, but not as much as the Cantonese further south.

Famous Zhejiang Cuisines
Steamed Fish Head with Chopped Chili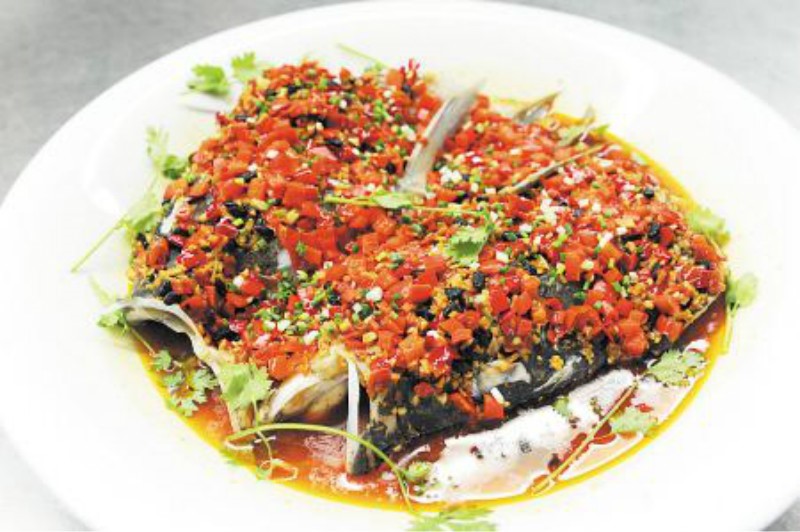 This is one of the most famous dishes in Hunan cuisine. It combines fish and red pepper, presenting a unique taste. This dish originated in the Qing Dynasty. The fish in Steamed Fish with Chopped Red Chili has a strong taste because of the spicy red chili, but rather tender and fresh.

Stinky Tofu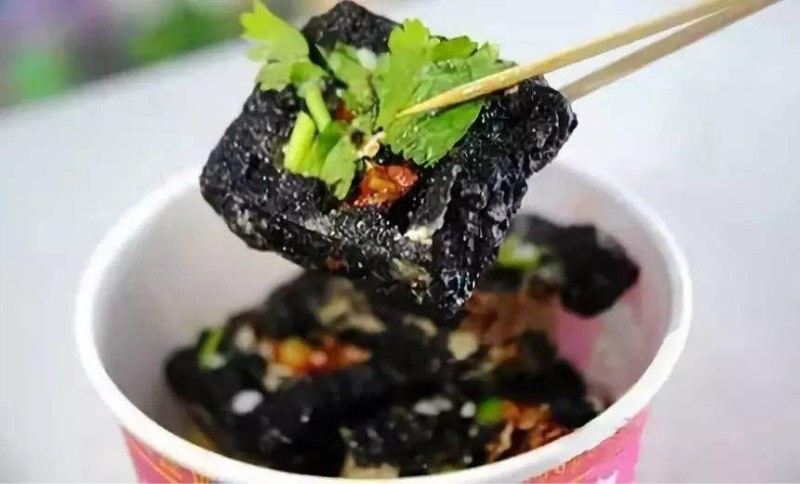 Stinky tofu, a fermented tofu dish which has a very strong acrid odor, is also called "fragrant tofu". It is extremely delicious with aromatic and spicy taste. The hard surface is crispy, and the inside is flavorful with sauce. It is a snack that is usually sold at night markets or roadside stands or as a side dish in lunch bars rather than in restaurants.