Zhejiang cuisine, also called Zhe cuisine, one of the eight traditional Chinese cuisines, is originated and popular in Zhejiang Province of China. Zhejiang cuisine specializes in quick-frying, stir-frying, deep-frying, simmering and steaming, obtaining the natural flavor and taste. Special care is taken in the cooking process to make the food fresh, crispy and tender. Most Zhejiang cuisine dishes taste fresh and light and maintain the original flavor of ingredients. Fresh seafood, river food and seasonal ingredients are widely used.
Zhejiang province, located on the east coast of China, is known as the land of fish and rice. The fishery is densely packed, the aquatic product resource is rich, has the economy fish and the shell aquatic product more than 500 kinds, the product is rich, has the special characteristic, has the universal praise.
History
Zhejiang cuisine has a long history. As early as the end of the Spring and Autumn period, Zhejiang cuisine has many famous dishes. Since the Northern and Southern dynasties, it has become more and more mature. To the Tang dynasty, gradually formed its own primitive system. In the Southern Song dynasty, cooking absorbed many characteristics of northern cuisine through cultural exchanges. During the Ming and Qing dynasties, a unique style of Zhejiang cuisine has been formed

Feature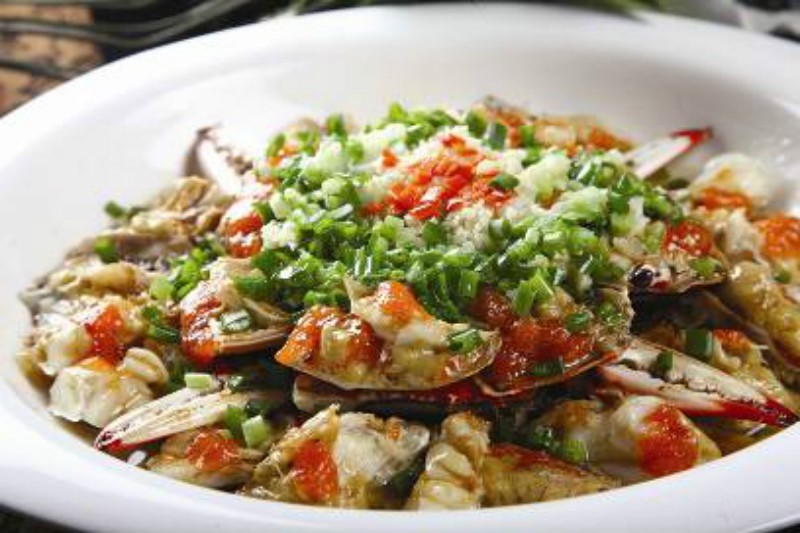 A wide variety of seafoods are used to make Zhejiang dishes. Unlike most Western seafood restaurants where the main dishes include a few varieties of fish and oysters, the people of Zhejiang can eat all these and things from the sea most people have never seen such as sea cucumbers and varieties of sea vegetables that you can explore. Chefs of Zhejiang cuisine value cutting techniques, and Zhejiang cuisine is exquisitely crafted, full of transformations and rich in local flavors.
Zhejiang cuisine has the light and fresh flavor as a whole, which focuses on maintaining the original taste of raw materials. In addition to condiments, the scientific arrangement of ingredients is also excellent. Fresh bamboo shoots, hams, mushrooms, winter mushrooms and green vegetables that have a light taste are usually added to dishes. To cook seafood and freshwater fishes, the ingredients and seasonings used are all to improve the fresh flavor.
Famous Zhejiang Cuisines
Fried Shrimps with Longjing Tea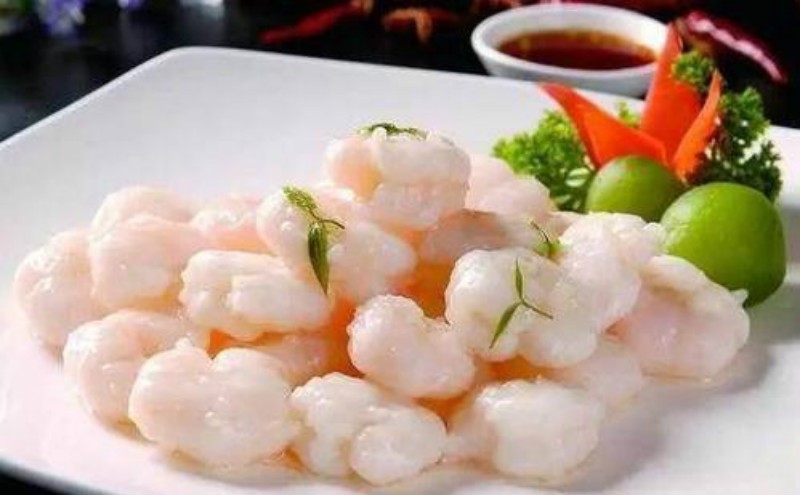 Fried shrimps with Longjing tea, just as its name implies, refers to shrimp meat cooked with the tender shoots of Longjing tea and is a famous dish with the local features of Hangzhou. The shrimp meat is jade-like white and fresh; the sprout is virid and fragrant with elegant color and unique taste; this dish can freshen eaters' mouth and stimulate their appetite after having it for the endless aftertastes, which can be rated as a special one in Hangzhou cuisines. The fried shrimps with Longjing tea is a famous course with a prominently traditional flavor of Hangzhou.

Beggar's Chicken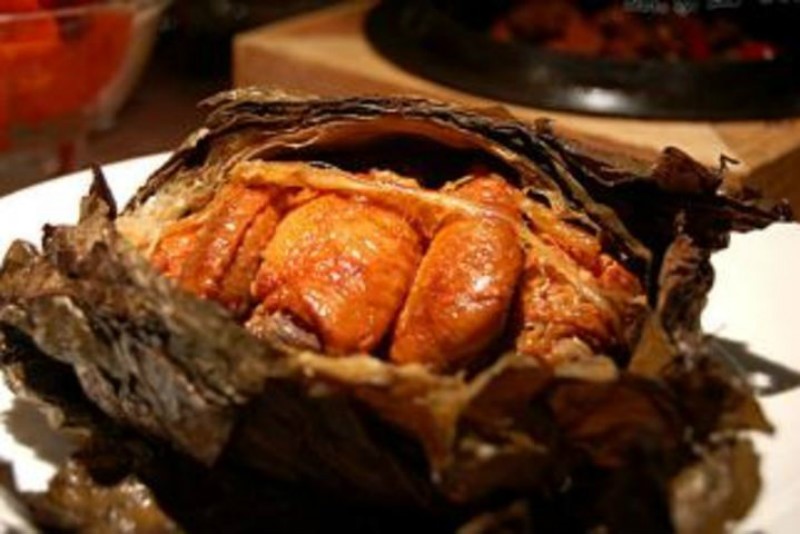 Legend has it that Beggar's chicken was invented by a Hangzhou thief. The story goes that because the thief had no stove, he wrapped the stolen bird in clay and baked it in a hole in the ground; another version explains that he was a hungry thief who found a way to cook his bird and keep it and its aroma secret.

West Lake Fish in Vinegar Gravy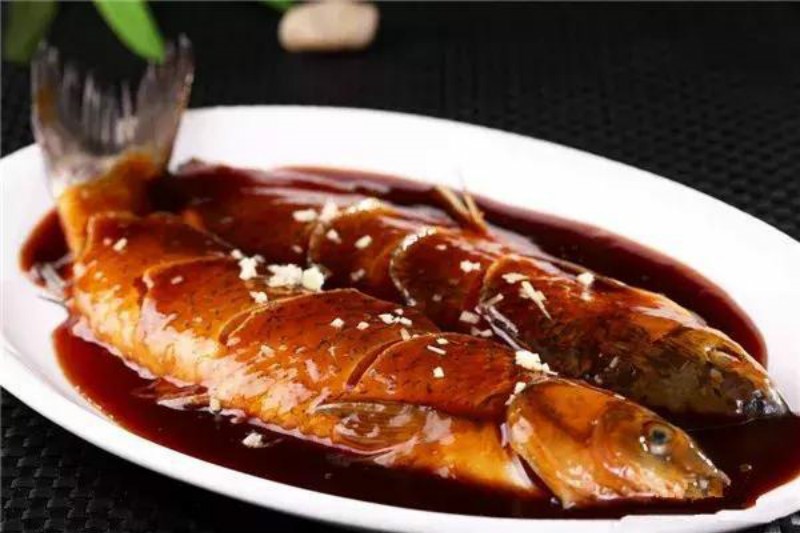 West lake fish in vinegar gravy is a traditionally famous dish with ethnic Han's local flavor of Hangzhou Zhejiang. The dish is usually cooked with grass carps. As soon as the fish is fried, the smooth and glossy mix of sugar and vinegar will be poured on it; the pectoral fin holds up and the fish is tender, tasting like crab with sourness and sweetness.
It's said that a woman nick-named Sister Song operated a restaurant outside the ancient Qiantang Gate near the West Lake, Hangzhou, serving delicious fish soups. One day, Zhao Gou, Emperor Gaozong of the dynasty visited the lake and happened to have the fish soup. He spoke highly of the soup and awarded Sister Song. After that, Sister Song Fish Soup became renowned. Later, Sister Song developed her cooking skills and invented another dish - West Lake Fish in Vinegar Gravy.