Chongqing Zoological Garden
Chongqing Zoological Garden is situated in the western suburb of Chongqing with undulating green hills, wriggling ravines, and clear waters. In the Garden, the zigzag paths lead to seclusion; an artificial lake is built at the foot of hills, all kinds of birds are flying above and resting on the lake; and the plants on the isle in the middle of the lake is imposingly verdant. The zoo, which began to be built in 1953, occupies 60 hectares of land. It is the largest zoological garden in Southwest-China and one of the large-size in the whole country.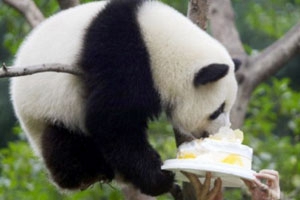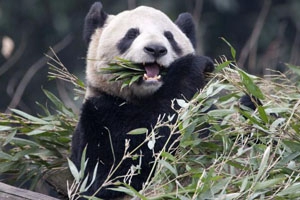 In these years when many rare birds and animals are on the verge of extinction, zoological gardens have become the most important sites for their protection. Now Chongqing Zoological Garden is raising over 1, 000 birds and animals of 170 species. In the Panda Ground which is built at the foot of a hill and at the side of a little stream there live charmingly naive giant and lesser pandas and their offsprings. The pandas, together with the golden monkeys, as good-will envoys of the Chinese people, have visited the United States, Canada, and Japan. When the two years old giant panda "Star of Sichuan", who was horn and raised in this garden, visited South Korea, people there warmly welcomed her, and it aroused quite a sensation. At the same time the giraffes, flamingoes, lion-tailed monkeys, ostriches, mandrills, and Arabian baboons from the United States, Canada, and Japan also successively come to settle down in the garden.
In the zoo, there are some teahouses, restaurants, snack counters, and middle-and small-sized entertainment facilities to provide visitors a joyful and elegant touring environment.