Hangzhou Transportation
As a modern tourist city, with its huge transportation hub, including airways, railways, highways, and waterways, Hangzhou now is capable of providing you convenient transportation.

Getting There and Away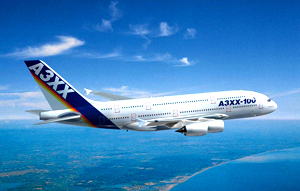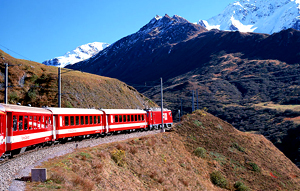 By Plane
Providing passengers with great convenience, standing in about 30 kilometers (some 19 miles) from the downtown in Hangzhou is the Xiaoshan International Airport. With more than 35 regular domestic flights, daily flights to major cities and bigger tourist cities in China, and 2 international flights to Korean and Bangkok, Thailand and 4 joint flights, now there are 8million passengers taking planes from this airport every year. You can also take planes to and from Hong Kong and Singapore. If you are in the city center and want to go to the airport, you can take the aviation buses for 20 Yuan. Taxis are also available there, but it takes a little bit more expensive, you have to pay for about 100 Yuan.

Ticket Office:
No. 390, Tiyuchang Road, Hangzhou
No. 193, Qingchun Road, Hangzhou
CAAC Inquiry Number: 0571-85154259

By Train
You can find that the large transport terminal for eastern China--Hangzhou, has two arterial railways: Shanghai-Hangzhou and Zhejiang-Jiangzxi Railways with subsidiary railways of Xiaoshan-Ningbo Railway, Jinhua-Qiandao Lake Railway and Hangzhou-Changxing Railway. Among these railways, many trains are starting in Hangzhou. It is available and convenient for you to take the daily services from Hangzhou to China's major cities. The Hangzhou Eastern Train Station is where some trains passing through stop.

Ticket Office:
Wulinmen Ticket Office: No. 199, Wulin Road
Huansha Road Ticket Office: No. 147, Huansha Road
Railway Station Inquiry Number:
0571-87829424 (New Train Station)
0571-86450514 (East Train Station)

By Long Distance Bus
As the hub for transportation in Zhejiang Province, the long distance bus transportation in Hangzhou are really good. Its highways, like the Ningbo-Hangzhou Highway connects Shanghai and Nanjing; while Hangzhou-Anhui Highway connects with Huang Shan (Yellow Mountain). There are four long distance bus stations in Hangzhou: East, West, and South and North bus stations. You can also find many buses to the neighboring areas including Nanjing and Shanghai.

Shuttle Bus Schedule (Just for reference)
East Bus Station
Service Line:0086-571-86948252
Address: 215 Genshan Xi Road
Shuttle Bus Destinations in Zhejiang: Tongxiang, Jiaxing, Shaoxing, Ningbo, Tianta, Luqiao,Jiaojiang,Wenlin,Shanghai,Suzhou,ChangshuWuxi,Taizhou,Changzhou,Zhangjiagang,Nanjing,Lianyungang,Zibo,WeifangDongying,Guangfeng,Shangrao

South Bus Station
Service Line:0086-571-86064785
Address: 89 Qiutao Road
Shuttle Bus Destinations in Zhejiang:
Shaoxing,Ningbo,Yiwu,Dongyang,Lianxi,Jinhua,Quzhou,Luqiao,Jiaojiang,Wenzhou

West Bus Station
Service Line:0086-571-85021941
Address: 89 Tianmushan Road
Shuttle Bus Destinations in Zhejiang:
Longyou, Quzhou, Jiangshan, Kaihua, Lianxi, Changshan, Songyang, Suichang, Chunnantonglu, Linanchangshu, Taizhou, Changzhou, Qitong, Nanjing, Yancheng, Siyang, Baoying, Yishang, Wuhan, Jindezheng, Huangshan, Yanshi, Xiulin, Taiping, Jingde, Qimen

North Bus Station
Service Line:0086-571-88097761
Address: Huayuan Gang Moganshan Road.
Shuttle Bus Destinations in Zhejiang:
Anji, Deqing, Moganshan, Huzhou, Changxing, Huangmei, Huangshi, Maanshan, Wuhu, Hefei, Jiuhuashang, Anqin, Nanjing, Zhengjiang, Suzhou, Changzhou, Jiangyin, Yangzhou, Wuxi, Xuzhou, Lianyugang, Sheyang, Pinhai

Getting Around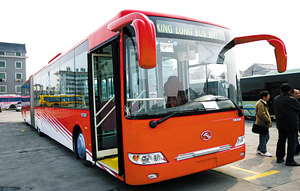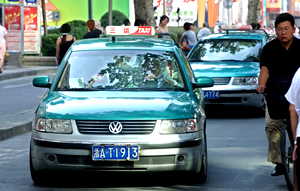 Public Bus
You will be very contented with the public transportation in Hangzhou. Public buses can take you to almost everywhere in the city. Here is one thing that is very important for you: recognize the number of buses. Among the buses numbers, those prefixed by "K" are air-conditioned; prefixed by "3" are running to the neighboring rural areas, while "5" to special lines. It will help you a lot and avoid going wrong.
Taking buses is very cheap. It takes only 1 Yuan for bus numbering one or two digitals (e.g. No 8, No 13) and trolleys preceded by "1" (eg.No.132) , while you have to pay 2 Yuan for air-conditioned buses. Prices for special bus lines and buses running to the neighboring rural areas vary according to the bus condition and distance (the starting price for a general bus is 1 Yuan and 2 Yuan for an air-conditioned one).

Bus Information:
No. 7 Downtown Train Station to Lingyin
No. 11, East Train Station to Cuiyuan
No. 20 East Train Station to Ceramics Market
No. 28 East Train Station to Yuquan
No. 504, Yanan Road to Jiuqi
No. 505, Zoo to Lingyin
No. 507 Around the West Lake and Lingyin
No. 508 Zoo to Longjing
No. 538 Lingyin to Song Dynasty Town

Bicycle
The best way to travel around Hangzhou is Bicycle, especially at the West Lake area. It not only provides you freedom to enjoy the charming views, but also helps you to rule out parking problems in any scenic spot. Do not worry about getting lost. Taking a map and it will show you the right way to go. What's more, bicycles are easy to get since many hotels along the lake offer bicycle renting for tourist to their convenience. You will find that there are bicycles for rent within the scenic place, even in scenic areas like Su Causeway, Hangzhou Amusement Park, and Hangzhou Future World Land Park.

Taxi
Taking a taxi to loop around the city is also a good choice for you. You can find it very easy to take a taxi. It is also usually very easy to stop one in street, which is priced according to fee register. For 4 kilometers, it takes you about 10 RMB. But from 4 kilometers to 8 kilometers, every kilometer will take you 2 RMB. Travelling by taxi, you can appreciate Hangzhou from a special angle.