Jiayuguan Transportation

Getting There

Thanks to its footing as a major tourist destination on the Silk Road, Jiayuguan has in recent years rapidly become a transport hub only slightly less important than the provincial capital Lanzhou or Dunhuang. The city can now conveniently be accessed either by air, railway or bus.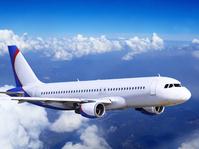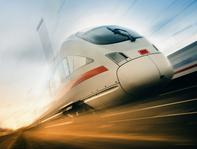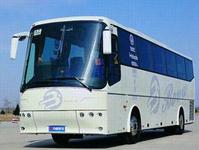 By Air
There are five weekly flights from Lanzhou and Dunhuang to Jiayuguan, not flying on Tuesday and Saturday. There are also infrequent flights to Xi'an (RMB1, 180) and Urumqi. For detailed information, go to the CAAC office at 4-3 Xinhua nanlu in town, to the south of the Jiayuguan Hotel, or call them at 0937-6226237. The airport is about 12km northeast of the city proper and a taxi should cost around RMB40. A cheaper choice is the CAAC bus, which meets every flight.

By Train
Traveling by train is also fairly convenient. The railway station is just 5km from the city center, a RMB10 ride by taxi or a mere RMB1 ride by mini bus No.1 from Xinhua nanlu. The Lanzhou-Xinjiang Railway line traverses the city proper. There are regular trains to Beijing, Chengdu, Korla, Lanzhou, Shanghai, Urumqi, Xi'an and Zhengzhou. For tourists traveling between Lanzhou and Jiayuguan, the tour train leaves one city in the morning and arrives at the other in the evening. The ticket office is at 8-2 Lanxin zhonglu (Tel: 0937-6288777). 

By Long Distance Bus
State-level Expressway No.312 connects Lanzhou with Xinjiang via Jiayuguan. From here, you may either go north to Mongolia or head straight south to Golmud, Qinghai Province. There are five daily buses between Dunhuang and Jiayuguan, a leg of about 400km that takes about nine hours. You may also take a daily sleeper coach to Lanzhou (RMB160, 16 hours). There are also quite a number of buses to Zhangye. Be careful of the indirect buses, which may double the original five-hour journey. The Long Distance Bus Station lies on the main highway in the city proper, about 1km southwest of the central roundabout.

Getting Around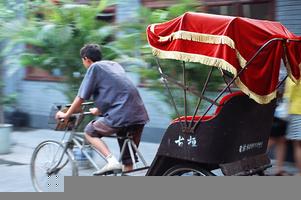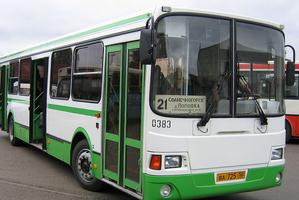 You can find different modes of transport in town--taxis, motorbikes, minibuses and buses form a huge pool around the Jiayuguan and Great Wall Hotels. To go to each attraction, you will generally be charged about RMB12 for each hour the driver has to wait, although you have the discretion to drive the price down with your bargaining technique. It is also fairly easy to travel in town by hiring a bike for about RMB2 or RMB3 per hour, so long as you do not mind braving the occasional gusts of sandy and dirty wind. Hotels with bike hire include the Jiayuguan, the Great Wall and the Youth Hotels.