Shopping in Anshun
Local Specialties and Souvenirs
Nowadays, Anshun has been developed into an important market and commercial centre. Its local products are diversified, including batik products (also known as the wax-printing) which are addressed respectfully as the first dye in Asia; kitchen knife, scissors and leather knife, Buyi Carpet and the green tea.
The region produces a lot of batik. Some of the batik on sale in Dali and most of it in Yangshuo are from Guizhou. There also various other handicrafts. There are a group of stores selling these along the West side of the main street just North of the bus station, halfway downtown from the train station which is at the South end of that street.
Anshun Batik
Anshun is particularly distinguished for its batik work. A story descends generation by generation, saying that the making of wax-printing began more than two thousand years ago when wax from a convenient beehive dribbled carelessly over some linen waiting dyeing. People were surprised at the beautiful and delicate patterns and started to make them on purpose.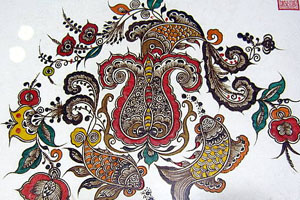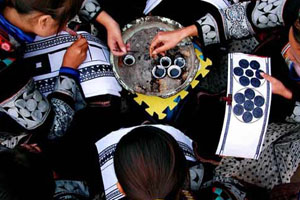 Anshun Buyi Carpet
The Buyi Carpet of strong ethnic characteristics has great artistic value. The carpet has been exported to many countries in the world.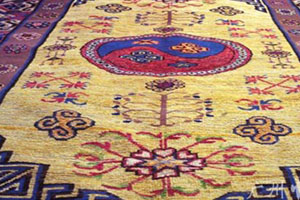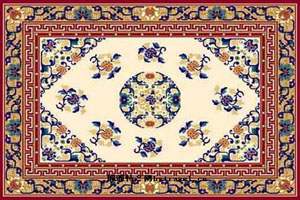 The Kitchen Knife, Scissors and Leather Knife
The Kitchen Kinfe, Scissors and Leather Knife are the well-known "Three Knives (San Dao)" in Anshun. They are very durable and with great ethnic beauty. The knives have won many prizes over the country.
Ethnic embroidery
Ethnic colorful embroidery, mainly made by Buyi and Gejia minorities, are not only durable and charming, but also highly artistic.
An Liquor
An Liquor is clear and transparent. It offers a pure, mild and mellow soy sauce fragrance that lingers. It has won many prizes in the country and also around the world.
Shop Index
Friendship Shopping Mall
Add: Nanhua Rd, Anshun
Tel: 3222598
Anshun Folk Batik Village
Add: 6# Suite 2, Bldg B, Peace Minidistrict, Anshun
Tel: 3344136
Anshun Batik Factory
Add: #46 South Zhonghua Rd, Xixiu District, Anshun
Tel: 3222651
General Factory of Wax-printing
No.46, Nanhua Rd, Anshun, Guizhou, China
Tel: 3226179