When in China, most travelers want to bring back some wonderful mementos for themselves, or friends. As a fantastic shopping paradise, China would never let you down. However, with so many options available, shopping can be time-consuming, confusing and exhausting. Here I will tell you which gifts are worth buying in China.
For Woman
Buying a gift for a woman is something that's not too difficult, and if you happen to know her interests well, then it becomes even easier! But when you're in China, the options are overwhelming. Here are some of the options. We hope this helps you narrow down your search.
Qipao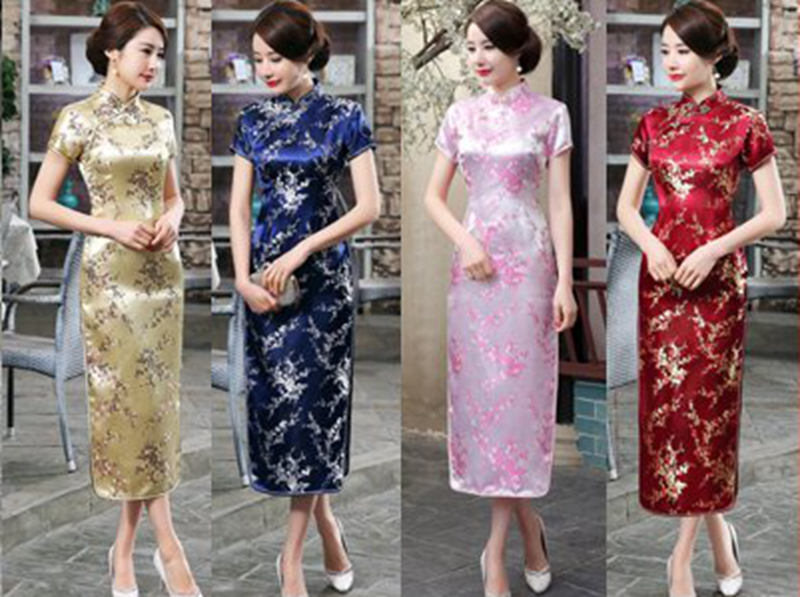 Surely you have seen the traditional Chinese dresses, called qipao, with the high collar and form-fitting bodice in movies. This dress has become a symbol of Chinese fashion and has been long cherished for its simple elegance.

The qipao, a unique Chinese one-piece dress, features a high neck, close fit, and straight skirt, with a high slit on one or both sides. If you want a unique souvenir or a gift for yourself or for your female friend or relative, a qipao can be a nice choice. Beautiful women in tight-fitting qipaos, which accentuate their curvy figures, were a common and eye-drawing feature in Shanghai, particularly in the early 20th century. Still fashionable in China, they are less common, and usually reserved for evening wear and weddings.
Hanfu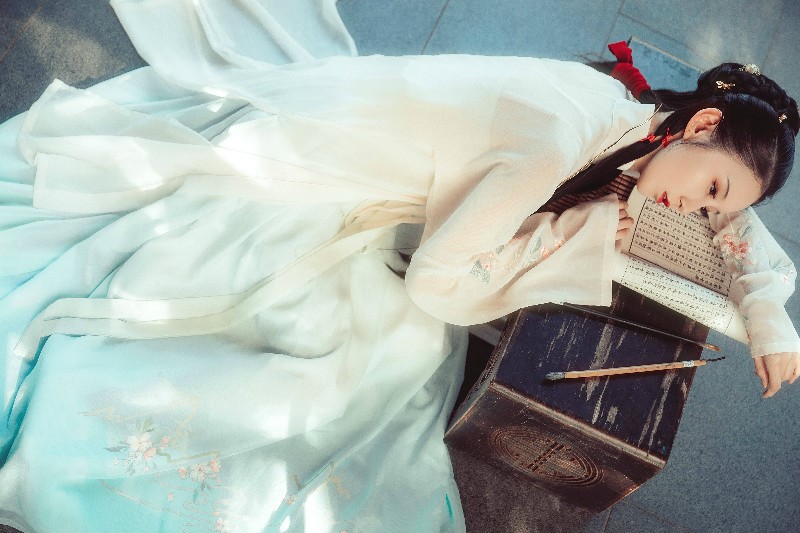 Hanfu takes its name from the times of the Han Dynasty. A complete set of Hanfu, covers the clothing, clothing accessories, jewelry etc, and reflects the rituals of Chinese culture from that era. The traditional garment has a cross collar and extends to the knees, usually extending over trousers or a skirt . Perhaps the most distinctive feature of the hanfu is the billowy sleeves, trimmed with silk cuffs. The revival and modernization of ancient Chinese clothing is a small trend happening in China region.
Silk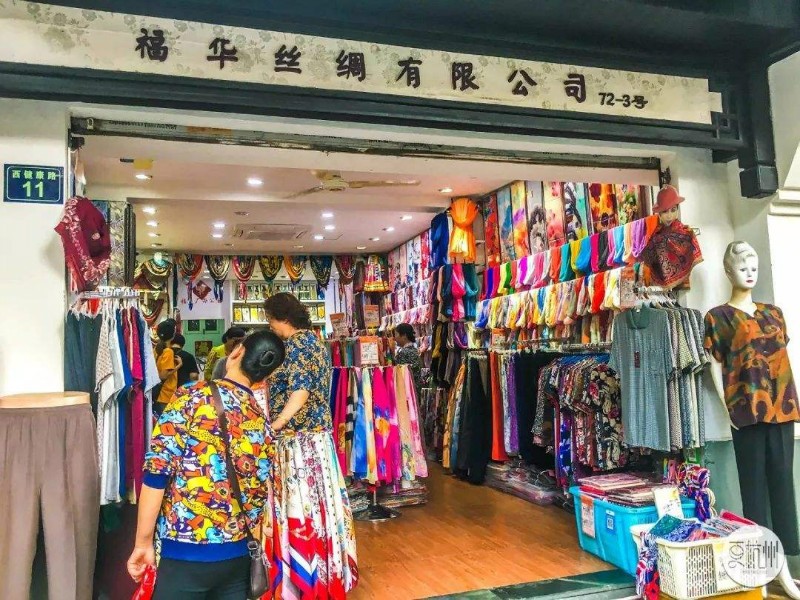 Raising silkworms and extracting silk from them is a process well-recognized as Chinese and deeply entrenched in Chinese culture. One of the most popular things to purchase, from the very days of the Silk Road, silk is as Chinese a gift as they get. The variety is impressive, including silk shawls, silk qipaos, delicate silk slippers, stunning silk robes and pajamas, silk linen, hair accessories made of silk and more! You can find genuine silk products in places like the 'Beijing Silk Museum', 'Silk Market' in Beijing, 'Fabric Market' in Shanghai, and other wholesale markets across cities like Shenzhen, Chengdu, Nanjing, etc. Also check out Shanghai Tang, though it is an expensive option.
For Man
When it comes to men, buying something awesome for them tends to be trickier than when buying gifts for women. One has to really know the interests of the guy, and think about what would impress that special man in your life.When you're in China, you luckily have quite a few options to choose from, each unique in its own way, and guaranteed to awe him! We have listed out the top things we think make great gifts for men. We hope this helps you focus and narrow down your search for that special something from China.
Chinese Board Games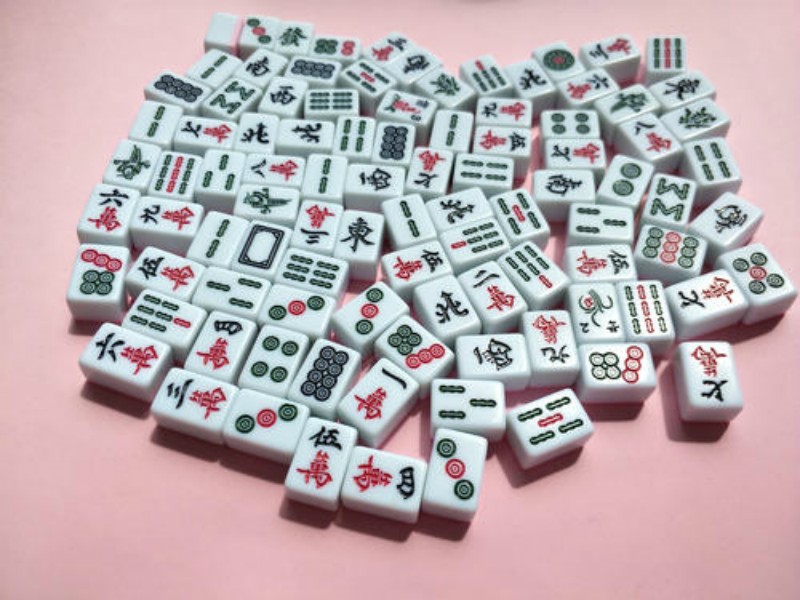 China is known for its board games, some of which are hugely popular. Mahjong is one of the top, most classic board games that comes to mind, and gifting a Mahjong set is a great idea. Some of the other board games that are famous are Chinese Checkers and Chinese Chess. It's easy to find board games across Chinese cities. Explore the wholesale markets, electronic markets, toy shops, tourist hot spots and you're sure to find one of these. It makes a great show-and-tell for your guy.
Chinese Puzzles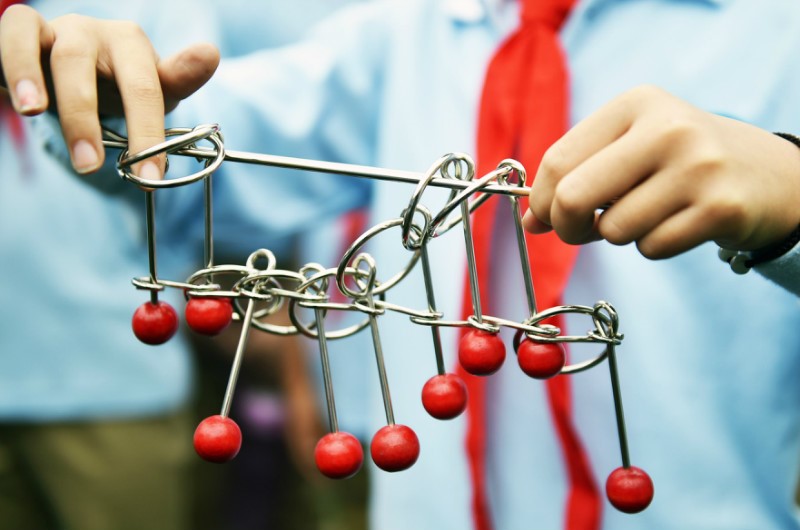 Who wouldn't enjoy a classic Chinese puzzle? In most touristy places across China, you would find puzzle sets which are intriguing and engrossing for those who like a challenge.
You'd typically find two kinds of puzzle sets, one is wooden, and comes in various shapes and sizes of wood blocks, which are to be shaped and arranged in various combinations to achieve results (one variation is known as the Chinese Cross). Easy to spot if you are familiar with burr puzzles (of Chinese origin). The other type is made of metal rings, and is supposed to be linked and then un-linked which is a cool trick!
Calligraphy Sets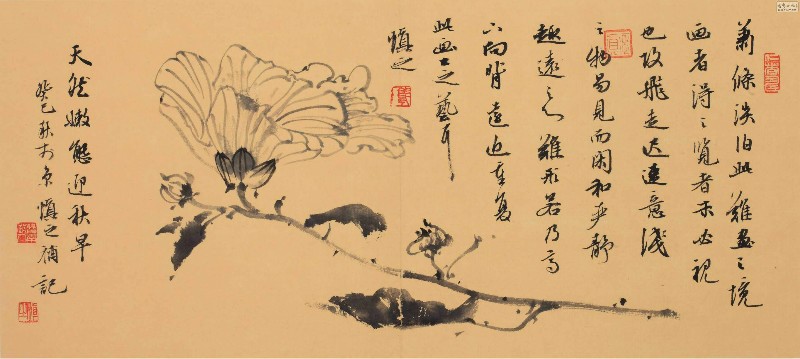 This makes for a really great gift for men. Chinese calligraphy has a rich history in oriental art. For men who are artistically inclined and love to learn about different arts and cultures, one of these sets would be perfect.
You can buy these, which come in all shapes and sizes, in tourist hot spots (fake markets in Shanghai and Beijing), places like Sanlitun in Beijing, Tianzifang and Yu Garden in Shanghai and other similar venues. These contain seals and stamps in various shapes and forms, paint brushes, carving tools, along with the ink in colors like red, black, blue, and more, depending on how complex the set is plus the pricing.
For Children
Buying gifts in China for children can be an entertaining and interesting experience. There is a host of options to choose from depending on what category of gifts you are looking for. We have listed out top gift ideas for kids when you are in China, followed by a section on how to buy toys to help you. Hopefully, this is a clear and exhaustive source for you to move forward with your purchases.
Chinese Kites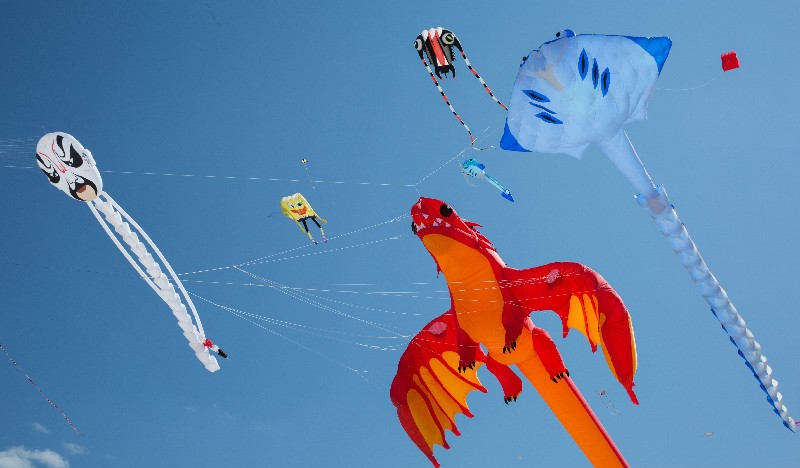 Kids love kites. The ones in China are extra special, with much more color and shape variations than those found in any other part of the world. Butterflies and Dragons are very common kite themes. Most likely places where you can purchase kites would include major theme and picnic parks and zoos across the country. Weifang, Shandong Province is a region very popular for its handcrafted kites, and is also the place for the annual international kite festival held every April. Weifang kites come in all shapes and sizes, including doves, tigers, goldfish, frogs and various legendary figures, all telling a story.
The Chinese Stuffed Panda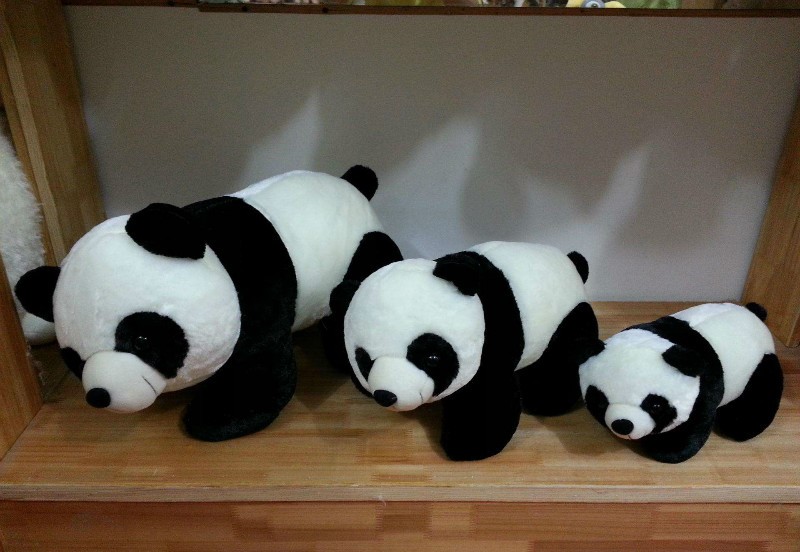 If you are taking your kids to Chengdu to see the pandas, then of course, you cannot possibly leave without the stuffed panda bear as a souvenir and toy to remember this remarkable experience. Besides the panda reserves, Chengdu is a lively, bustling city that kids tend to love. As for getting that panda bear, you can pick it up in all parts of China, in touristy spots and wholesale toy markets.
Chinese Opera Masks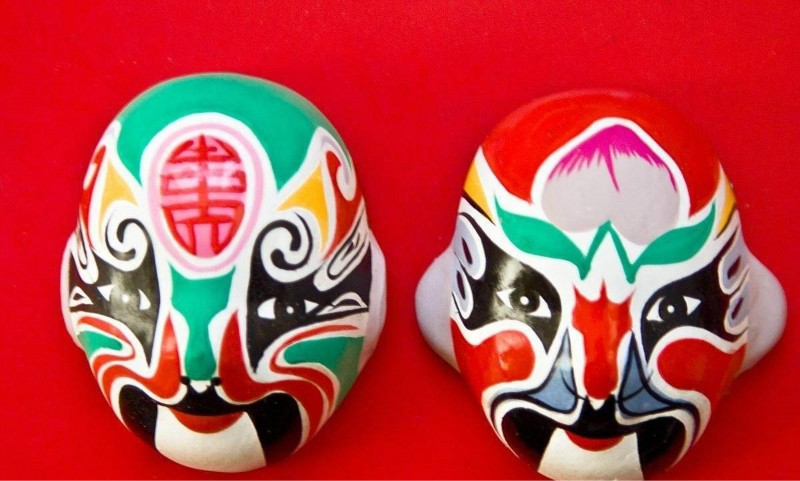 These are dramatic, very colorful, painted masks that any child would love to own. Not only are they great to fuel your kid's imagination, they are also a great toy that teaches them storytelling, so best to know a bit of the history behind these opera masks. You'll find these more easily in Beijing than anywhere else. These masks represent the rich Chinese Opera that dates back to the ancient Tang Dynasty. What's more, these masks are sure to inspire the kids into making their own masks.