Tianshui Transportation

Getting There

Located in the southern part of the Yellow Soil Plain between Xi'an and Lanzhou, Tianshui is one of the major transport hubs for Gansu, Sha'anxi and Sichuan Provinces. It is fairly easy to travel within and beyond the province from here. One point to make clear is that the city hosts two centers rather than one--Beidao for the train station and Qincheng for the bus station.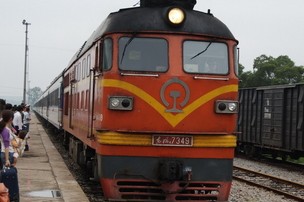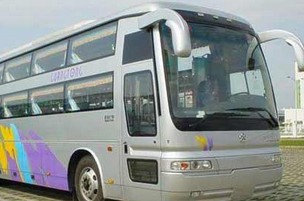 By Train
Tianshui, the first stop for trains coming into Gansu Province from the east, is a critical point for travelers going to west China. Since even the most express trains stop here (about 30 daily trains travel both ways via Tianshui), the city is a most convenient stopover for those visiting Lanzhou (6 hours), Dunhuang, Jiayuguan and Zhangye and other cities along the Silk Road.

Since it is on the Xi'an-Lanzhou railway line, there are also quite a number of daily trains (that take about 7 hours) going both ways .You may also take trains from here to Urumqi, Xining, Luoyang, Zhengzhou and Chengdu. Trains traveling west go through Tianshui mainly between 11:30am and 1pm and hourly from 7pm to 7am the next day. Those heading east mainly pass the city between 12:45pm and 7pm and hourly between 11pm and 7am.

By Long Distance Bus
National Highway No.310 and 312 both traverse the city, linking east with west China. The most frequently used route is the part from Tianshui to Lanzhou (daily 6:00am, 6:00pm sleeper), which takes about 10 hours because of the circuitous road. As an alternative, you may also take a bus in front of the railway station at Beidao. It is possible from Qincheng to take a bus to Luoyang (6:00am), Xi'an (6:00pm), Xining (5:40am), Linxia (6:30am), Yinchuan (5:40am) and Guyuan (7:00am).