Beijing-Hangzhou Grand Canal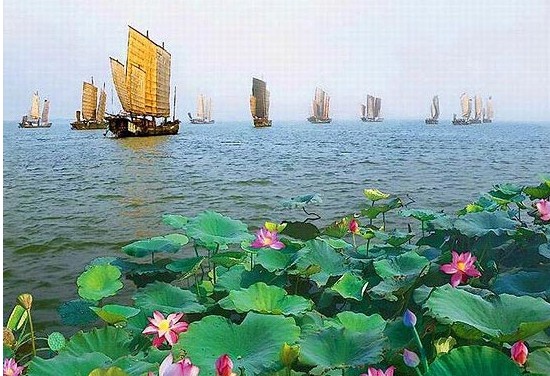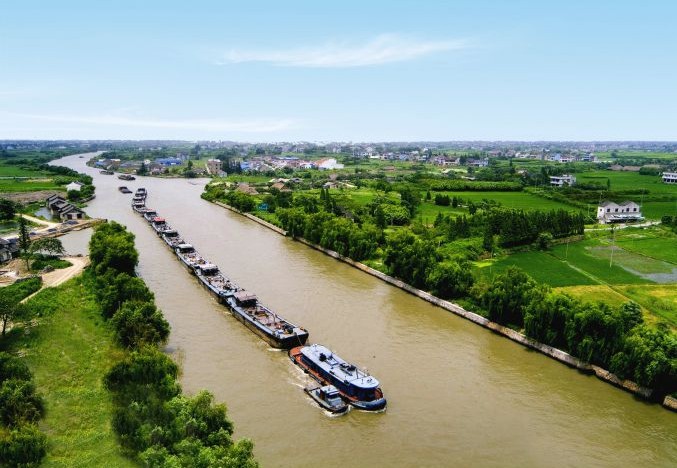 Beijing-Hangzhou Grand Canal is also known as the Grand Canal.It is the world's oldest and longest canal, far surpassing the Suez and Panama Canals, the next two giant canals of the world. The canal goes from Beijing in the North to Hangzhou, the capital of Zhejiang Province in the South, flows through Beijing, Tianjin, Hebei, Shandong, Jiangsu, Zhejiang Provinces, and interconnects the five rivers; Haihe, Yellow, Huanhe, Qiangtang, and Yangtze.
The Grand Canal is a great engineering project created by the ancient Chinese. It is also a precious human heritage left by the ancestors. In 604AD, the emperor Yangdi of the Sui Dynasty left his capital city - Changan (today's Xian) and cruised to Luoyang, a city which interested him. The next year, he ordered the capital to be moved to Luoyang and Great Canal to be built. After six years of efforts from thousands of labourers, the original small canals were connected and formed the new Great Canal which is in total 1,764 kilometers long. The canal was first constructed at the end of Spring-Autumn Period, in the 5th century BC, the Grand Canal was extended in the 7th century, and again in the 13th century. From then on, the Great Canal played an important role in Chinese history, transporting foods and goods from South to North China and greatly promoted the administration and defense of China as a union, strengthening economic and cultural exchange between the North and the South.
Taking a boat along the Canal, you will enjoy the beautiful senery.Here you can not only appreciate landscapes of typical river towns in southern China, including ancient dwellings, stone bridges of traditional designs and historical relics but also taste delicious foods and experience the unique culture.It has become a full of distinguishing cultural tour route.