China Tea Museum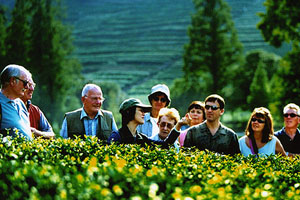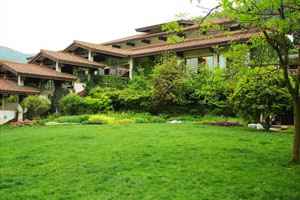 China Tea Museum is located at the foot of the southern peak in the Dragon Well Village, covering an area of 3.7 hectares. It is a national museum feature on tea and tea culture. It features a typical gardening style of the south of Yangzi River, looks simple, natural, elegant and tasteful.
The museum is clustered around the tea plantations. Inside the museum, the flower corridors, fake hills, ponds and water-side pavilions are well integrated. So they make it as the park in the south of the Changjiang River where has the clean atmosphere and can feel the closeness to nature.
The exhibition hall is divided into 5 rooms, including tea-growing history, famous teas, tea customs, and tea sets. The tea culture, customs and history in China are presented in detail here. There is a tea house called "Tea  Aroma Hall" where people can have a rest and a cup of tea as well. China Tea Museum is not only an exhibition hall for presenting the tea history of China, but also a center for academic exchanges on tea culture research. The International Peaceful Exchange Hall has the display of tea cultural exchange and the transient show revolves around the tea .
Location: Shuangfeng Village, Longjing Road, Hangzhou
Entrance Fee: Free
Transportation: Take Bus No.27 or 3 and get off at Shuangfeng stop.