Suzhou Opera Museum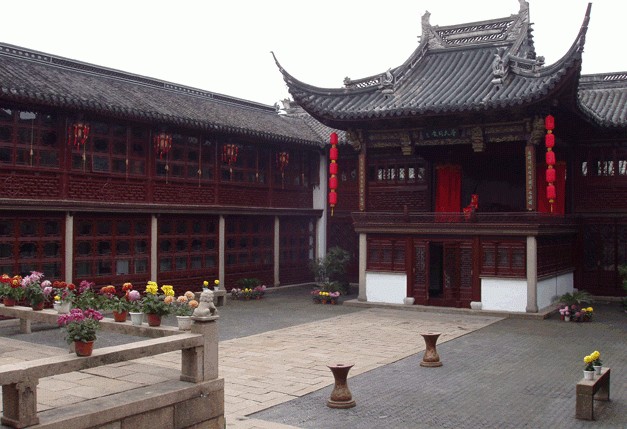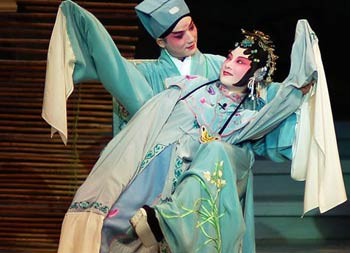 Suzhou is not only famous for its elegant classical gardens and traditional culture but also famous for its gorgeous operas. Suzhou Opera Museum is the best place for those who want to learn about operas in Suzhou. The Suzhou Opera Museum, located in Suzhou of Jiangsu Province, is a special museum of Chinese local art history. The Museum, prepared in 1982 and completed and opened to the public on October 14, 1986, is one of the major historical sites under the protection of the province.
Inside the Local Opera Museum is a Tower for Music Makers, a building showing courtesy left from the Qing Dynasty (1644-1911). The main building is a classical stage with the arched roof and caisson ceiling so designed that a very good sound effect is produced. The boxes on the east and west sides and the great hall in the rear form a theater with the oriental classical beauty. In the west compound of the Museum are the Nanmu (Phoebe nanmu) Hall, the Mandarin Duck Hall, pavilions, corridors, a courtyard, houses, ponds and rockeries. An orchestra of painted sculptures playing the courtesy music is arrayed according to the traditional form in the Tower for Music Makers to show the grand occasion of welcoming the guest in those years. On the classical stage the Kunqu (a local opera in Suzhou area) opera, the Suqu opera (a local opera of Suzhou) and Pingtan(storytelling and ballad singing in Suzhou dialect) are irregularly staged in a traditional way. In the Mandarin Duck Hall is a teahouse Shuchang (a place of entertainment where Pingtan performance is given) in imitation of the Qing Dynasty. Three special exhibition rooms are arranged for the Kunqu opera, the Suqu opera and Pingtan respectively in addition to the display of the Suzhou national musical instruments. The display integrates the architectural relics with the historical relics, movement with standstill, audio effects with visual effects, and the past with the present.
The Museum has collected several block-printed editions of the Kunqu opera left from the Ming Dynasty, the original rubbings of the local opera scripts, the rare handwritten copies of the Kunqu opera, the Suqu opera and Pingtan left from the Qing Dynasty, the original handwritings and things left behind by the well-known deceased singers such as Ma Rufei, Wu Mei, Yu Sulu and Wang Jili.
Location: No.14 Zhongzhanjia Street, Suzhou
Entrance Fee: Free
Opening Hours: 8:30-16:30
Transportation: Bus No.202 or 204 could lead you there.