The Tiger Hill
Tiger Hill was not the Tiger Hill before the King of the Wu Kingdom buried his father here. It is said that three days after the burial, a tiger appeared before the tomb, so people named it the present name --Tiger Hill. This 36-meter-high hill with 1000,000 m2 of area is one of the most popular resorts in Suzhou, where is praised as the must-visit-place in Suzhou by Su Dongpo, an eminent poet in North Song Dynasty (960-1127).

The architectures are the main cultural relics in Tiger Hill, which goes pretty well with the circumstance around. Most of the architectures here, including tower, palace, bridge, pavilion and tomb, were built in the ancient time, some are in Five Dynasties (907-979), some are in Song Dynasty (960-1234) and Yuan Dynasty (1206-1370), the other are in Ming Dynasty (1364-1644) and Qing Dynasty (1644-1912). The architecture designs are of great significance in the development of Chinese architecture.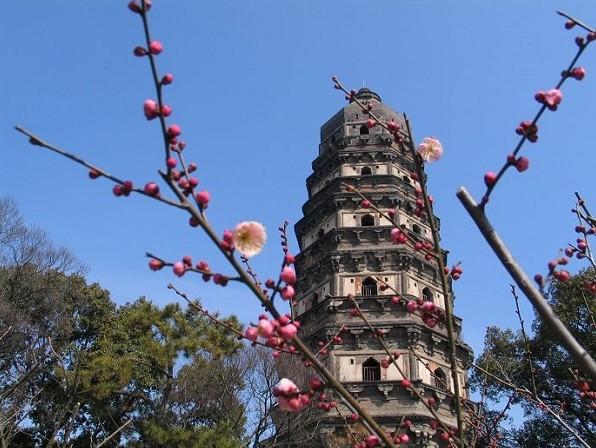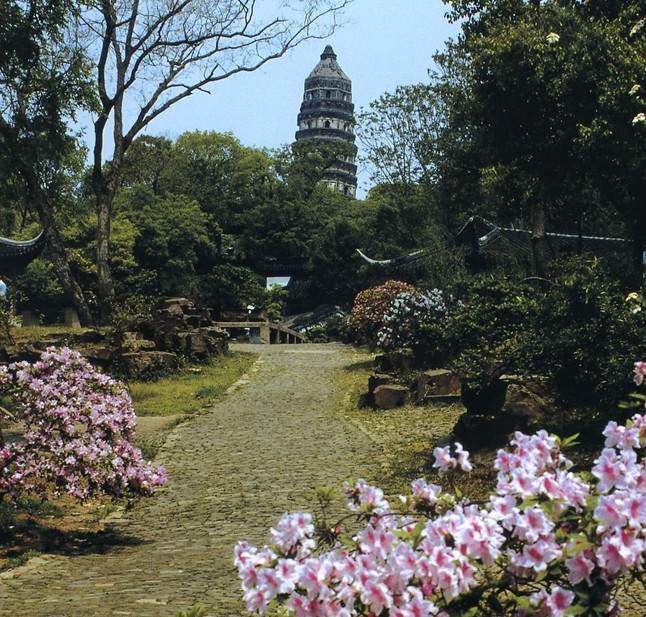 The most attractive scene is the 48-meter-tall Yunyan Tower, which is hailed as the Oriental Leaning Tower of Pisa, while the most mysterious one is the Sword Pool (Jian Chi), where is said hides a secret behind the tomb of the King of Wu State.

Tiger Hill is lively place where many festivals and celebrations are hold. The Flower Festival in spring, the local temple fair in autumn and the Tourism Festival of Suzhou are included. Thus it is a good place to go for you expedition of Chinese culture and customs.

Opening Hours:
7:30--17:30 (from March 1 to November 15)
7:30--17:00 (from November 16 to February 29)
Ticket Price:
40 CNY from October 31 to April 15
60 CNY from April 16 to October 30
Free for the disabled, the soldiers, the kids under 1.2 meters and the people over 70
Location: At the end of Tiger Hill Road, Suzhou
Transportation: Toru Bus No. 1 and 2, and Bus No. 32, 146, 816 and 949 will bring you here.