Wuzhen Town
Wuzhen is an old water town dating back one thousands years ago. It became a tourist attraction recently. The town is located about 17 kilometers north of the town of Tongxiang, in northern Zhejiang Province. Wuzhen embraces all the features of a waterside town in the Ming and Qing Dynasties, which is characterized by water lanes, old buildings, stone bridges.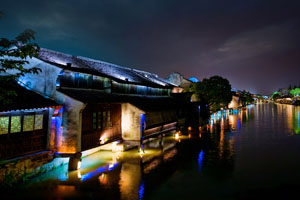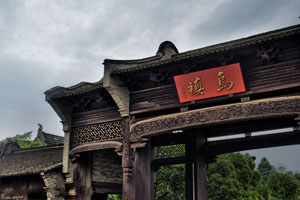 A time-worn shiny slabstone-paved street runs through the lovely town, on both sides of which stands century-old wooden architecture involving in pubs, restaurants, pawnshops, weaving and dyeing establishment, and other business. Water lanes and creeks spanned with stone bridges in various designs crisscrossed the town. Old waterside houses, corridors scatter around anywhere.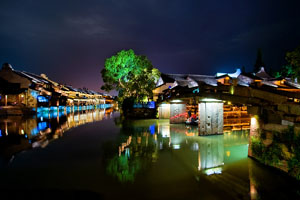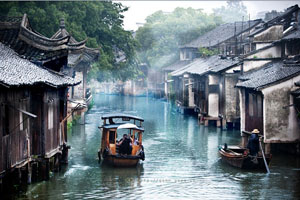 There are many sites of historical and cultural interest in the town .it was home to many successful candidates in the highest imperial examinations. The Lizhi(Aspiration) Academy of Classical Learning of the Qing Dynasty which witnessed the educational prosperity here still remains its original style. The well-known Chinese revolutionary writer Maodun was born here. The Form Residence of Mao Dun now is open to public. It is the renovation of the Mao family home for generations.
The town is still a living area, where daily life goes on as it has for the last thousand or so years. Coppersmiths, wood-caver and silk-spinners work at their age-old crafts. Bicycle rickshaw drivers exchange stories as they wait for passengers. People cart water, cook meals and tend their gardens. You can saw huddles of locals gathering in a square happily playing chess, old grannies pushing cabbages in rickety wooden carts. They seem contented and most of all they seem to enjoy observing the passing parade, which provides a constant source of amusement.