Zhouzhuang
Zhouzhuang, an ancient town with a history more than 900 years, is praised as the Water State for it is surrounded by clear and peaceful water. Most of roads are waterways that link all the buildings up, in which boats shuttle back and forth fluently, on which stone bridges lying there leisurely and along which ancient architectures are shinning with local flavors. It is safe to say that Zhouzhuang is a much pretty place for people to live in and travel around.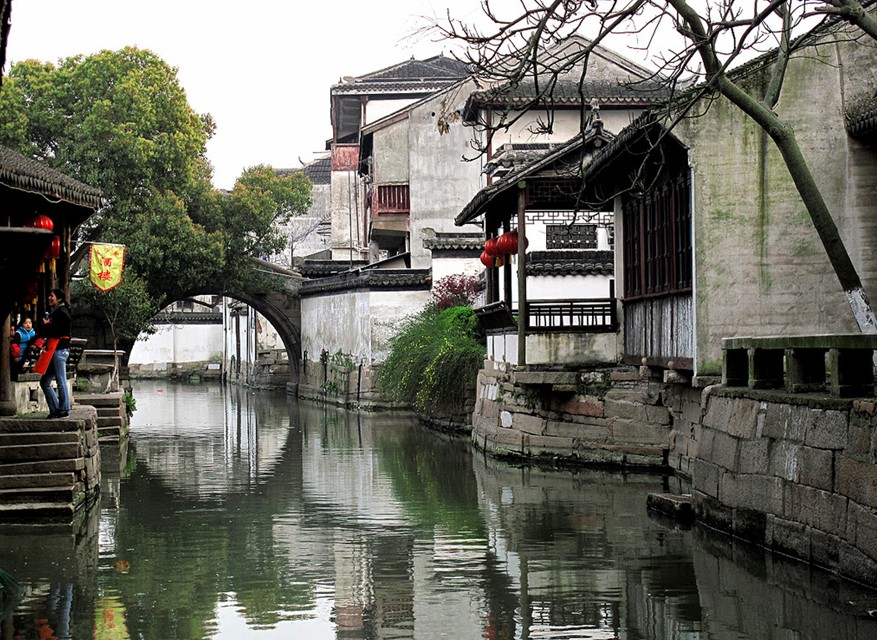 As a coastal town, Zhouzhuang has its edges in the exchanges of culture and business. Thus in this peaceful town, you can experience many colorful cultures and customs, among which the most traditional one is "Yao Kuai Chuan" -- a local boat race, and "Da Tian Cai" -- a local blessing activity. Zhouzhuang, a Five-star scenic spot, was reputed as the Famous Historic Cultural Town in China in 2003, and has been enjoying many reputations as follows.
The World U.N. Cultural Heritage
The World's Most Attractive Water Land
Top 10 Favorite Resorts for the European
Top 50 Resorts Worthy of Visiting for Foreigner
The Model of Environment Improvement Prize of Dubai Awarded by U.N.
Opening Hours
: 8:00--15:00 (day trip) 15:00--20:00 (night trip)
Ticket Price:
100 CNY for day trip
80 CNY for night trip
40 CNY for boat trip around the town
Free for the children below one meter
Half fare for the kids between 1 and 1.4 meter, and the people between 60 and 70 years old.
Location
: Kunshan City, Suzhou
Transportation
: Tour bus and shuttle bus from Shanghai, Nanjing, Suzhou and Zhejiang will bring you here.