Shenzhen Transportation

Getting There

By Air
Shenzhen Baoan International Airport (ZGSZ) is 32 km (20 miles) away from the city center. Flights from the main cities in China such as Beijing, Shanghai, Chengdu, Kunming, Dalian, Chongqing, Wuhan, Xiamen, Hangzhou, Guiyang, Xi'an, Hohhot, Guilin and Taiwan as well as from the international cities like Auckland, Singapore, Bangkok and Jakarta and Aomori can get to Shenzhen directly. There are 3173 domestic flights and 326 international flights setting out every week from here.

Getting to Airport
1. Bus from Other Cities
There are highways linking Shenzhen to Hong Kong, Macao, Guangzhou, Dongguan, Huizhou, Zhongshan and Zhuhai, therefore it is convenient to get to Shenzhen Airport from other cities nearby.

2. Airport Shuttle Buses
Hualian Mansion—Airport: The buses can be available every 20 minutes from 7:30 to the last flight and it takes 40 minutes and 20 CNY.

3. Airport Expressway
No.1 Hualian Mansion—Airport: It can be available every 15 minutes from 6:00 to 21:00 and it takes 1 hour and 20 CNY.

No.2 Railway Station—Airport: It can be available every 15 minutes from 06:30-20:30 and it takes 1 hour and 20 CNY.

No.3 Longgang District Shuian Community—Airport: It can be available every 40 minutes from 06:30-20:30 and it takes 90 minutes and 35 CNY.

No.4 Longgang District Pinghu Lake—Airport: It can be available every 30 minutes from 06:00-20:30 and it takes 1 hour and 25 CNY.

No.5 Gongming Bus Station—Airport: It can be available every 25 minutes from 06:20-21:00 and it takes 1 hour and 6 CNY.

No.6 East Yantian Huaqiao Community —Airport: It can be available every 15 minutes from 06:20-20:40 and it takes 25 CNY.

No.7 Zhangshubu Community Station—Airport: It can be available every 25 minutes from 06:20-20:30 and it takes 80 minutes and 22 CNY.  

No.8 Shenzhenwan Port—Airport: It can be available every 10 minutes from 06:30-21:00 and it will takes you 15 CNY.  

No.9 Huanggang Port—Airport: It can be available every 30 minutes from 06:30-21:00 and it takes 45 minutes and 20 CNY.  

No.10 Shekou Port—Airport: It can be available every 30 minutes from 06:30-20:00 and it takes 8 CNY.

Ticket No.: 0755-87772000            Service No.: 0755-23456789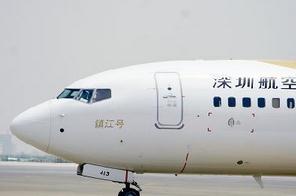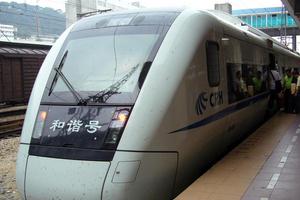 By train
Shenzhen Railway Station, located in the Luohu District—next to the Luohu Port, has been service for 20 years since 1991.

From the Shenzhen Railway Station bullet trains to Guangzhou are available every 10 minutes from 6:15 to 23:30, which takes only 1 hour and 80 CNY. Besides, trains setting out here can take you to Shanghai, Beijing, Guilin, Wuhan, Huaihua, Xian, Zhengzhen and Shenyang etc.

In addition, it is convenient to get to the station. Buses No. 1, 2, 7, 8, 12, 17, 18, 25, 28, 38, 61, 82, 83, 97, 101, 102, 205, 207, 302, 306, 309, 330, 337, 352, 386, 387, K302, K528, K528, K528, K528, K533, K538, K545, K548, N2, N4, N5, N7, N14, N15, N18, N19 and N20, and subway No. 1 will ride you here.

Shenzhen Train Station phone: 0755-2328647

By road
As one of the most developed cities in China, Shenzhen is also a hub of transportation, thus you can reach it by any vehicles that you name it, of course the coaches and schedule buses are included.

There are more than 10 Long Distance Bus Stations in Shenzhen from where you can get to most of the main cities in China, like Shanghai, Beijing, Hong Kong, Macao and Guilin etc.

Buji Bus Station phone: 0755-28759230
Lo Wu Bus Station phone: 0755-8231670
Baoan Bus Station phone: 0755-27785540
Shekou Bus Station phone: 0755-26693270
Songang Bus Station phone: 0755-27088600
Longhua Bus Station phone: 0755-28114401
Nanshan Bus Station phone: 0755-26666978

Other Way
Subway No.1 and motor boats from the ports of Shenzhen can also take you to Hong Kong and Macao.

Getting Around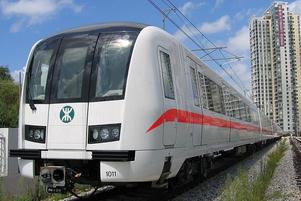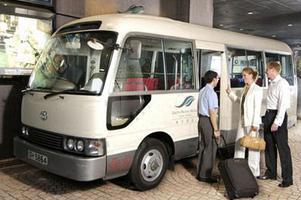 Taxi

 
Available Area
 Time
Flag-down Fare  CNY
Over 2 km (CNY) / km
Red
Throughout Shenzhen
Daytime (6:00-23:00)
10
0.6/0.25km
Night      (23:00-6:00)
16
0.6/0.25km
Yellow
Throughout Shenzhen
Daytime (6:00-23:00)
10
0.6/0.25km
Night      (23:00-6:00)
16
0.6/0.25km
Green
Baoan and Longgang District Only
Daytime (6:00-23:00)
6
2.4/1 km
Night     (23:00-6:00)
7
2.4/1 km
Note:
1. If your itinerary is over 25 km, you need to pay the equipment reposition charge, which should be 30% of your itinerary.

2. If there is any emergency you need to handle, the taxi can wait for you; however, you need to pay 0.8 CNY for each minute.

Buses
Shenzhen is furnished with a sophisticated bus system that is generally self-service ticketing. The fare is CNY 1 or CNY 2, and you have to prepare the coins or smackers of CNY.

Subways
There are 4 existing subway lines in Shenzhen, namely the No. 1 from Luohu to Shenzhen University, the No. 2 from Chiwan to Window of the world, the No. 3 from Caofu to Shuanglong and No. 4 from the Children's Palace to the Futian Port. Other 8 lines are under construction.

Note: No Smoking, Eating and Drinking

Shuttle Buses
There are also many buses come and go among the 6 districts in Shenzhen, and the fares vary from the distances.