Shopping in Shenzhen
Local Specialties and Souvenirs

Fruits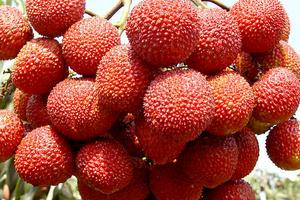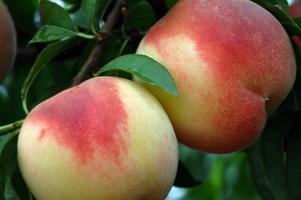 Litchi
Owing to the particular geographic and climate environment, the litchi yielded in Nanshan Litchi Orchard are so succulent and delicious that numerous people are attracted when the harvest season comes. Litchi Festival is held every year in June.
In the 1.3 million m2 large orchard, litchi trees are all over the maintain, among which more than 600 are as old as 100 years and more than 260,000 are older than 50 years. Therefore, litchi yielded in Nanshan is doubtlessly tasty and of special flavor.

Sweet Peach (Tian Tao) and Jingui Orange
Apart from litchi, sweet peach is another well-known fruit produced in Nanshan, which has 70-year history and can be as big as a fist.
Yielded in Pingshan, Jingui and Malan, Jingui Orange are popular with the local people for the endearing appearance and the fresh and natural flavor.

Seafood
Shajing Oyster
Located next to the Pearl River, Shenzhen is abundant in seafood. Oyster, a kind of seafood that are rich in protein, produced in Fushui, Xixiang, Shekou, Shatou and especially in Shajing, Baoan District is popular among the Hong Kong, Macao and Southeastern Area.

Abalone
Abalone is the most precious food in China, which is a kind of shellfish that contains high protein. The abalone produced in Dapeng Wan, Shenzhen are thought highly by the tourists.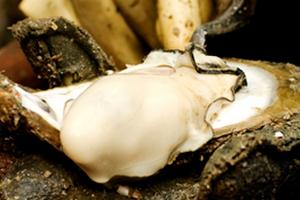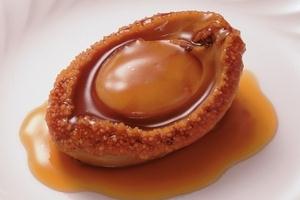 Daily Articles Shopping

Dongmen Shopping Street
As one of the most popular 18 shopping streets in China, Dongmen Street is also the oldest commercial street in Shenzhen. People in Shenzhen would say you haven't been to Shenzhen, if you don't go to Dongmen Shopping Street. Over the past years, Dongmen Street has been developed into a modern shopping street that combines shopping with entertainment and tourism.

Most of the buildings along this aged street are of local flavor. For example the European style overhang (Qilou), a symbolic building of this traditional mall, is special sightseeing, thanks to which people can shopping and hanging out in the streets away from the sun and rain.

It is easy to come here for there are over 30 bus lines and a subway across this zone and over-bridges linking with other shopping centers have been well developed.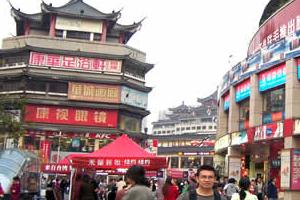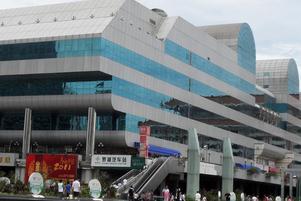 Luohu Commercial City
By comparison with the Dongmen Shopping Street, Luohu Commercial Zone is more lively and developed. Shopping buildings, cinemas, dancing halls, KTV, cafeteria and financial service center are also newly constructed according to the high-grade designs.

Being located next to the Luohu Bus Station and the subway No. 1 makes it convenient to get here.

Huaqingbei Commercial Zone
Here is not so much a traditional shopping center as an electric products shopping zone. This modern zone was built in the place where there was a factory district before 1995. The SEG Plaza here is the second tallest skyscraper in Shenzhen with 71 floors, and is the tallest concrete mansion in the word.

It locates in Huqnqing Road N., Futian District. Buses No. 101, 105, 113, 204, 209, 213, 215, 222, 223, 228, 301, 311, 320, 370, 420, 423, 433, 453, 462, 507, 511, 455, 456, 465, 483, 514 and 541 can bring you here. From the railway station, it takes you 45 CNY to come here by taxi. 

Shenzhongnan Commercial Zone (Midsouth of Shenzhen)
This commercial zone has been well developed years ago. The Shun Hing Square (Diwang Dasha), the tallest concrete skyscraper in the Asia, is a comprehensive commercial center that completed in 1995. In addition, the Suibao Department Store and the Baden Bar Street together with the Zhongxin Plaza and Wanxiang City will make here a Fashion City in Asia.

From the Shenzhen Railway Station, bus No. 101, 102, 103 and 215 will bring you here, or you can take the subway No. 1 to the Theater.