Shopping in Changchun

Local Specialties and Souvenirs
Ginseng
Ginseng is honored as No.1 of herbal plants. It is one of three treasures of Dongbei (northeast part of China). Wild ginseng of Changbai Mountain is of top-class.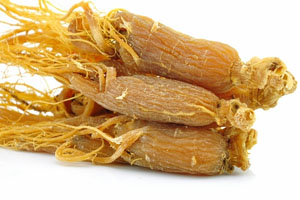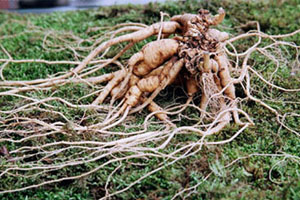 Deer's Antler
Deer's antler is one of three treasures of Dongbei. It has a very high value of nutrition. It is mainly produced in Changbai Mountain area, coming from newly born antlers of the spotted deer.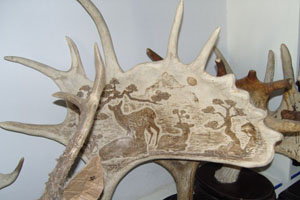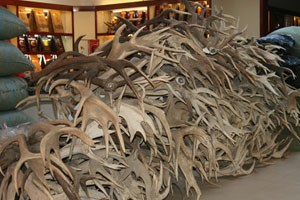 Woodcarvings
Changchun woodcarvings are of exquisite shape and design, high quality and rich content.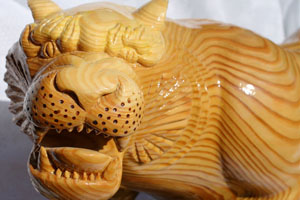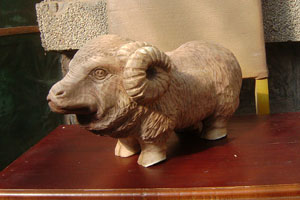 Shop Index:
Changbaishan Shanhuo Zhuang
Address: No.6, Tongzhi Lu
Specialty: deer products, wild ginseng, bee products, wild ganoderma lucidum (a type of mushroom), etc.
Jilin Provincial Art Association
Address: No.3, Dong Minzhu Dajie
Specialty: curios, paintings, handcrafts, specialy local product
Jinghuage Gallery
Address: No.2, Xinmin Dajie
Specialty: paintings, calligraphies, curios and handcrafts
Puppet Emperor's Palace Curio Street
Address: No.5, Guangfu Beilu
Specialty: calligraphies and paintings, tourist souvenirs, special local products
Daily Articles Shopping
Shop Index:
Charter Shopping Center
Address: No.99, Chongqing Lu
Charter Shopping Center provides visitors commodities of top-grade international, Asian and Chinese brands. It is one of the top shopping malls in Changchun.
Changchun International Commercial Center
Address: No.2, Liaoning Lu
Address for Youyi Lu branch: conjunction of Ziyou Dalu and Renmin Dajie
It is located in front of Changchun Railway Station, Designed according to modern business center buildings.
Changchun Parkson Shopping Center
Address: No.2, Guangming Lu, Chaoyang District
Changchun Parkson Shopping Center is located in the downtown area, it is a Malaysia chain shopping center, providing you clothes, cosmetics, jewelries and bags etc.
Changchun Department Store
Address: No.77, Renmin Dajie
Changchun Department Store is the largest general merchandise center throughout Jilin Province.
Changchun International Trade Center
Address: No.79, Renmin Dajie
Changchun International Trade Center is Located in the downtown area, it is one of top-grade shopping centers in Changchun.
Hengkelong Supermarket
Address: No.73, Tongzhi Jie
Wal-Mart Supermarket
Address: juncture of Xi'an Dalu and Chongqing Lu