Shopping in Taiyuan

Local Specialties and Souvenirs

Briefing
Different rice wines produced here, most notably the Fenjiu Wine (Feng jiu), that has long been known throughout the country and in limited form abroad, and the other popular brand called Green Bamboo Leaf Wine (Zhuyeqing) together with the vinegar are highly recommended specialties.

Fenjiu Wine (Fen jiu), originally brewed in the Northern and Southern Dynasties at least 1,500 years ago, is one of the oldest brands of wine in China. Noted not only for its unique fragrance but also for its taste (and after-taste, of course), it is now acknowledged as one of the eight most famed wines in China. Its debut at the international arena was made in 1916 at the International Exhibition in Panama, where it won a gold medal for its unparalleled quality. Today, it is an important export item for the province

Shanxi Vinegar (Shanxi lao chengcu) is known in China as one of the four most famed kinds of vinegar, along with those in Zhenjiang, Sichuan and Fujian. The Shanxi people are so proud of their product that it is often claimed to prevent high blood pressure, hepatitis and skin diseases. Many Shanxiese, when travelling away from home, apparently carry a small bottle of this powerful stuff to combat loneliness.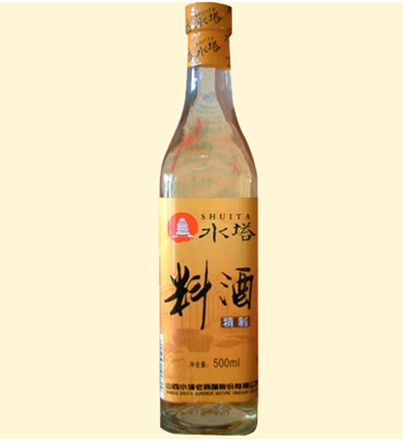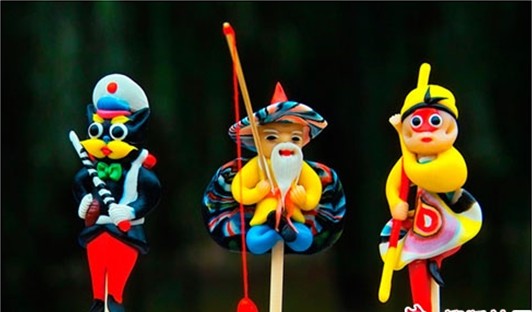 Dough Figurine (Miansu or Mianren) making is a traditional Chinese art form with a history longer than one hundred years. Dough Figurine is a fairly simple art, somewhat similar to the gingerbread men making in the west. First the dough is molded into all kinds of shapes, with images of figures, animals, fruits and more; the shapes are then steamed in a bamboo steamer and then painted with pigments.

Other items of possible interest include the lifelike dough figurines, dates, apples, walnuts, colored glazed-products, fur coats, gold and lacquer inlaid wares, fine glassware, jade carvings as well as a number of traditional Chinese herbs.

Shop Index:
Night market
Add: Liuxiang nanlu

Friendship Store (Youyi shangdian)
Add: No.45 Yingze dajie

Arts and Crafts Store (Gongyi pin shangdian)
Add: No.54 Yingze dajie

The Antique Store (Guwan shangdian)
Add: No. 15 Jiefang lu.

Daily Articles Shopping

Shop Index:
Guidu Department Store
Location: F1, No. 19, Liucang Nan Lu, Taiyuan, Shanxi
Guidu Department Store is located in the Liu Xiang Commercial District, the busiest street in Taiyuan. The department store sells brand-name clothes, decorative household goods and gymnastic equipment.

Huayu Shopping Center
Location: No. 181, Kaihua Si Jie, Taiyuan City
Situated at the junction of Jiefang Lu and Kaihua Si Jie, this shopping center is both up-market and comprehensive, focusing on shopping, dining and entertainment.

Wuyi Shangsha (Wuyi Shopping Building)
Location: at the Wuyi Square, 100 meters south of the Taiyuan Railway Station. You can get there by public bus No. 811.
Surrounds: Tiantian Snack Street
This is a venue for high and middle-range goods.

Wuyi Dalou (Wuyi Building)
A famous department store with a long history, Wuyi Dalou was once the pride of the local people. Although the environment is now a little jaded, it enjoys a great reputation in Taiyuan.
Here you will find a variety of goods ranging from stationery, clothes and food to household appliances and cosmetics.

Tianlong Dasha (Tianlong Building)
Situated at the junction of Yingze Dajie and Xinjian Lu, Tianlong Dasha is one of China's 100 top large retail stores.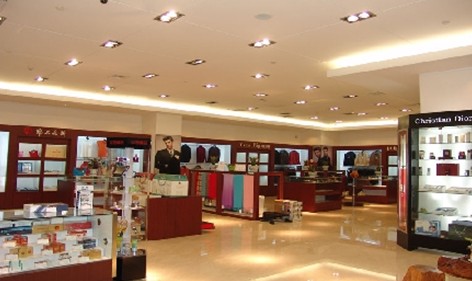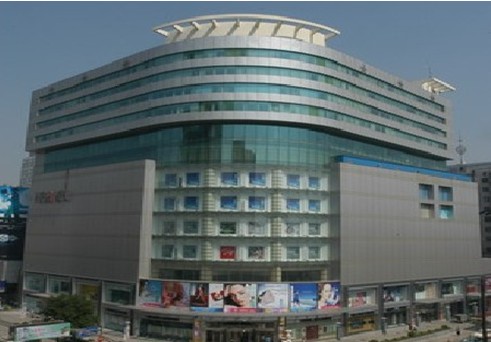 Large Supermarkets:
Meet All United Supermarket
Location: No. 40, Jinci Lu Yi Duan, Taiyuan City

Huayu Storage Supermarket
Location: in Liu Xiang, the most bustling commercial area in Taiyuan. It has a number of branches in the city.

Hualian Supermarket
Neighboring Jian Cao Ping, Jiefang Bei Lu of Taiyuan, is this very large supermarket. It attracts many customers by its discounted prices; however, it is necessary to have a membership card to enjoy the benefits.

Tangjiu Shopping Center
Located on the Jianshe Nan Lu, this shopping center was established by the Sugar & Wine Company and it is possible to buy drinks and wine at more competitive prices than elsewhere. In some of the residential areas the company has branches that open on a 24 hour basis for your convenience.

Tianlong Supermarket
The Tianlong Supermarket is situated on Taoyuan Bei Lu. There is a snack area on the second floor and the food here is very reasonably priced. It is also a place for a rest.