Shopping in Zunyi

Local Specialties and Souvenirs
Zunyi is home to the national wine. Long time ago in the Western Han Dynasty (206BC-8AD), Zunyi produced the wine that Han Emperor Wudi praised as "extremely tasteful". Today, a batch of brand wines represented by the national Maotai Wine and Dongjiu Wine, including Xijiu Wine, Meijiao Wine, Zhenjiu Wine, Yaxijiao Wine and Nutritious Wine for Longevity and Happiness, earn the reputation of "Famous City for Wine Culture" for Zunyi.

Chinese Mao-tai
Mao Tai is China's national drink and was designated as such in 1951, two years after the founding of People's Republic of China. It is named after the town of Mao Tai in Guizhou province (in south west China) where the drink originates from. It is made from wheat and sorghum with a unique distilling process that involves several fermentations.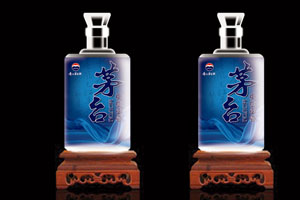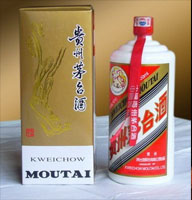 Mao Tai is distilled from fermented sorghum and is not for the faint hearted. It is classified as jiangxiang (sauce fragranced) because it offers an exceptionally pure, mellow soy sauce-like aroma that lingers after it is consumed. The alcohol content varies from 53% by volume down to 35%.
Mao Tai has often been used on official occasions in feasts with foreign heads of state and distinguished guests visiting China. It is the only alcoholic beverage presented as an official gift by Chinese embassies in foreign countries and regions.

Dongjiu Liquor
Dongjiu, one of China's brand-name liquors, has been produced at Donggongsi in northern Zunyi for over 200 years. The major raw material, sorghum, is fermented with wheat and rice yeasts and over 130 medicinal herbs. After steaming and distillation, the new liquor is mixed with a quantity of old liquor using strict procedures. Dongjiu's unique fragrance is rich and strong. Its sweet taste lingers long after drinking. It contains 60 percent alcohol.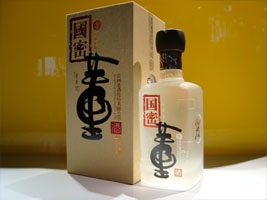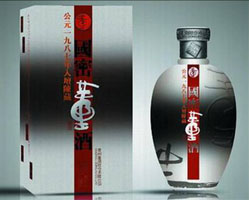 Dongjiu Liquor adopts high quality jowar as its raw material and the underground spring of Shuikou Temple, which is 8km away from the factory west, as its brewery water, it is produced through unique technology and process. It is appraised to be crystal clear, rich and pleasing taste with remaining flavor.
Dongjiu Liquor is different with Luzhou-flavour type, Fen-flavor type, Maotai-flavour type, Sanhua-flavour type; it has its unique style for its pleasing herb taste and nourish taste. According to the opinion of the state liquor tasting committee, Dongjiu liquor is chosen as the representative of "other fragrance type". In order to protect this famous traditional product, the Ministry of Light Industry listed Dongjiu Liquor technology and receipt in the confidential items of science and technology at the grade of "confidential" in 1983, and in 1996 the National Administration for Protection of State Secrets restated that this item was state secret and no publicity was permitted to leak the secret.
Owing to the three features (technology, style and fragrance ratio) of Dongjiu liquor, it was chosen as Guizhou Famous Liquor in 1959. 
Tea
Zunyi is located on east side of Yungui Plateau. The climate is suitable for teas. There are more than 2,000,000 acres of tea plantations in the area. Zunyi Maofeng Tea is one of four famous Guizhou teas. Meijiang tea, broken black tea and Wuzhen Tea are top grade teas as well.

Realgar Deposit Crystal
It is orange-red in color and translucent. It is no easy to make handicraft article out of it. Zunyi is abundant in realgar. The extraction is difficult. Thus, the Carving Crafts is precious due to small production capacity. It is usually made into Buddhist statue, three gods(god of luck and prosperity ,longevity),historic figures, Ruyi (a kind of mascot ,decorative items and accessories etc.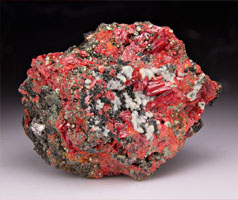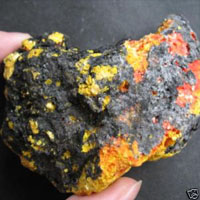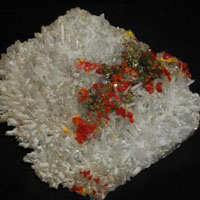 Eucommia Bark
Eucommia bark comes from the eucommia, or hardy rubber tree. The tree is a member of the rubber family and is found in the Sichuan, Yunnan, Guizhou and Hubei provinces of China. Mature trees can reach a height of 50 feet; however, the tree is not killed to obtain the bark. Instead, small patches are peeled away from trees 10 over 10 years old in the late summer and early autumn. The inner bark contains a white, rubberish liquid that accounts for eucommia's healing properties.
Eucommia bark is highly recommended in Shennong's compendium of materia medics, first herbal masterpiece in Chinese history due to its superb functions. In traditional Chinese medicine, eucommia bark has sweet, warm properties. It is associated with the liver and kidneys, and is considered the primary herb used to increase yang functions in the body. Eucommia bark strengthens the bones and muscles, heals injured and weakened tissues, and can treat lower back and leg pain, stiffness and arthritis.
The quality eucommia barks come from the plantations in Sichuan and Guizhou province. Zunyi Eucommia Bark Plantation is one of biggest of its kind in china. The quality and production capacity is improving.
Zunyi Red Chili Pepper
Zunyi is one of major production bases for red chili pepper in China with more than 30,0000 acres. Shuiyang red cluster pepper is one of seven famous red chili peppers. It is named after its growing postures, which all points to the sky. Shuiyang red cluster pepper was exported to Southeast Asia countries as early as 1950s.Now; it has been sold to America and Japan. Xiazi chili pepper city has been established to promote its development. It is named after pepper city by China Ministry of Agriculture in 1999.
Zunyi Tribute Rice
Zunyi enjoys the fame as barn of northern Guizhou province. It has a long history of producing tribute rice. Famous brands are: Haihong, Maoba and Hongjiang etc. Nowadays, the rice has been put into mass production and sold in most of supermarkets.
Recommended Shopping Places

Dingzikou
It is located in the center of the city, and it is the business center for shopping and entertainment.10 minutes walk from Zunyi conference site and 20 minutes from Zunyi railway station.
Pedestrian Street
Zunyi Pedestrian Street is located between Gongyuan Road and Hongqi Road. There are many shops selling small items and specialties with fair price along the street.
Zunyi Modern Capital
Location: No.103 Zhongshan Road, Honghuagang District
Tel: 0852-8919133