Eating in Harbin

Famous Local  Snacks
Hotpot and Harbin beer.Can be found anywhere in Harbin.
Assorted Meats on a Stick . Sold on every street, try asking for grilled bread buns, its really good. Finish everything off with a egg and tomato Gada Tang (soup). No more than ¥10 for 6-7 kabobs and soup.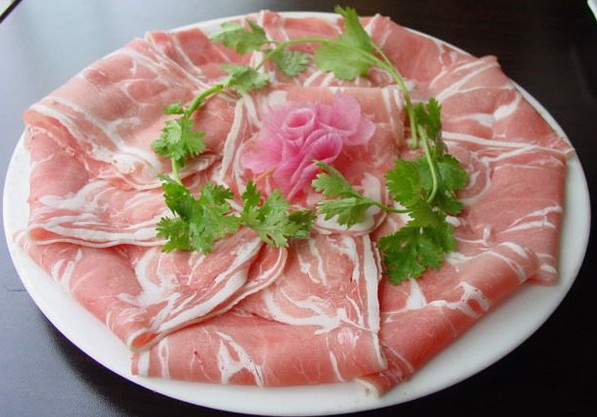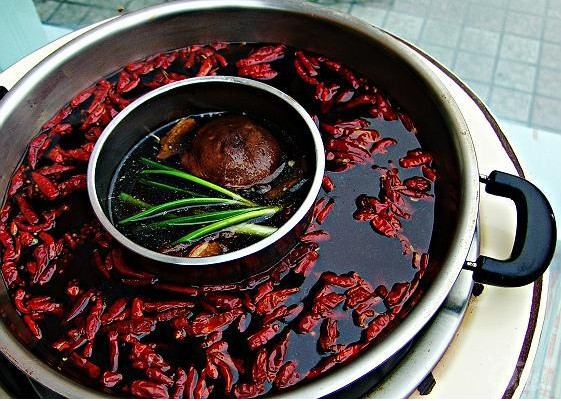 Harbin Smoked Sausage. A treat only known to Harbin, you see stores selling it everywhere, it is REALLY good.
Russian Breads. Lots of Bread and pastry stores around the city, including Zhongyang Dajie.
Haws. Hawthorn fruit stacked on sticks and served covered with a sweet sauce.
Lamb. Lamb with spices grilled over coals served with sesame flat bread from the nice Uighur guys (from Xinjiang province) on a street between Hong Bo Shopping Center and Guogeli Dajie. ¥5 will buy you a good meal.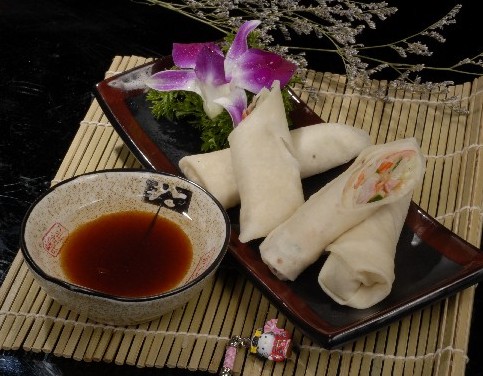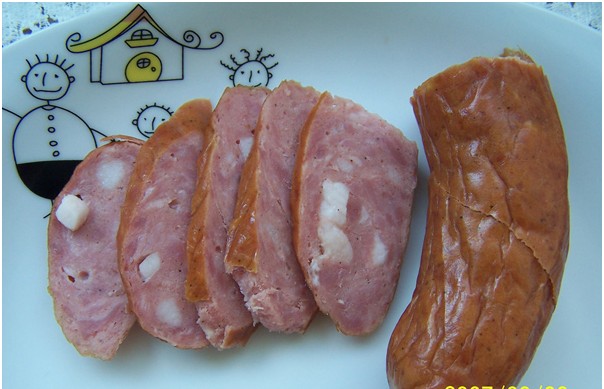 Harbin Spring Rolls. A tasty wrap of potato strips, cucumber, sausage and egg all with a spicy sauce. Sold on the street or in most markets (even Walmart). If you want a real spring roll experience go to Lao Changs on Zhongyang Dajie (mentioned below). ¥2-5.
Restaurants

Oriental Dumplings King
Address:38 Zhongyang Avenue, Daoli District
Unbelievable dumplings at a great price.
Old Sandpot House
Address:98 Zhongyang Avenue, Daoli District
Delicious small Dongbei snacks like dumplings, grilled breads.
Little Seven Fish
Address: 81 Hongwei Road, Daowai District
Spicy grill Sichuan style.

Western
Hamama's Kofi House
Address:#2 mugong road unit 104.
A little Cafe near Harbin Institute of Technology run by a Papua New Guinean and his Taiwanese wife. Western food like burgers, milkshakes and an omelet breakfast. Good strawberry and banana smoothies and carrot cake but some of the other items on the menu a bit variable. Coffee is fairly good too.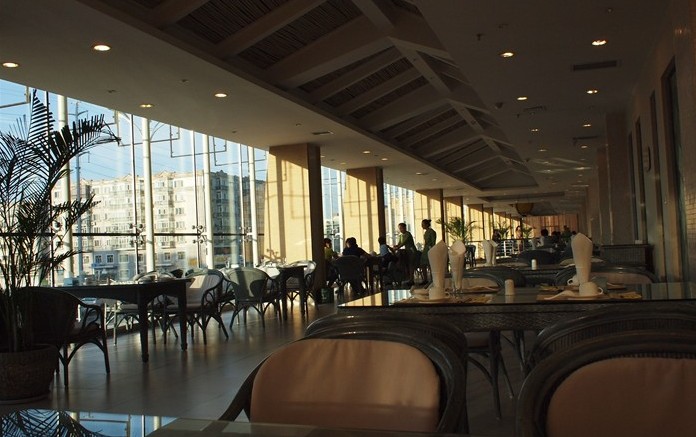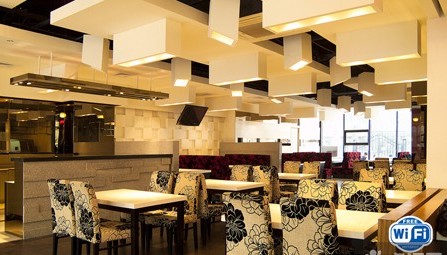 Qianlima Baihe Liaoli
Address:777 Xianfeng Lu.
Affordable Korean food in an upscale environment, packed with Chinese families and businessmen out on the town for a dinner.
Gaoliyuan . A chain found all over Harbin that is consistently good.
Marhaba Arabian , Hanguang Street 1-19 (Near Harbin Institute of Technology). This is a great mom and pop sized restaurant which has some low and medium priced dishes. If you don't know Arabian food, the dishes are similar to many Indian and Lebanese dishes. They also have hookahs/shisha with flavored tobacco if desired Address:黑龙江 Tel Number: 0451-86304277 .
Cafe Russia , (Near the Flood Control Monument of Zhongyang Dajie). The owner is half Chinese, half Russian, and has created a fantastic atmosphere that feels like a high-class cafe in London or Paris. Elegant furniture, tasteful music, a working grandfather clock (with chimes) and a display to commemorate one of the last White Russians who lived in Harbin make this a place well worth visiting. Service is good too. The name in Chinese is 'Luxiya' i.e. Lucia -> 'Rossiya' (Russia).
Pizza Hut , Zhongyang Dajie (Near the Flood Monument). Standard pizza hut faire. Another Pizza Hut is on Guogeli Dajie.
Katusha, (Right beside the Flood Monument of Zhongyang Dajie). A genuine Russian restaurant. Its owners are from Yakutsk and most patrons are Russian. The menu is now translated in English as well. You can get some of the best Russian food available in China, not to mention genuine bread and butter imported from Russia. Make sure to get there early as the restaurant closes at 9:30pm and not all dishes will be served after 8:15pm