Eating in Huangshan
Famous Local Food
Hui cuisine, as one of the Eight Major Cuisines of China has experienced over 100 years of history, which is characterized by braising in soy sauce, stewing and steaming as well as the strict principles of choosing materials, and the freshness and tenderness.
Famous Local Dishes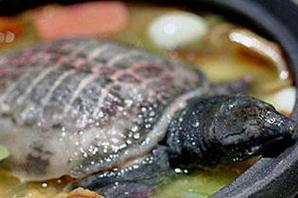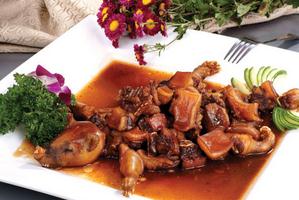 Turtle Soup with the Pickled Gammon
The turtle is the local bred, which is rich in nutrition. When this dish is cooked, the soup is pure and taste sweet and refreshing, while the gammon is fine and nice. A bowlful of Turtle soup will increase your appetite greatly.
Braised Masked Civet
The masked civet is bred in the mountain, which cooked with the pear will be tasty. When this dish is cooked, this precious dish looks shiningly golden and tastes nice and sweet but slightly salt. It is a popular but hard-to-get dish when winter falls.
Pickled Mandarin Fish
This is a traditional dish popular among all the families in Anhui province. By adding the streaky pork and bamboo shoot from the mountain, cook gives this refreshing dish a strong local flavor.
Stewed Pigeon with Chinese Herbal
Stew the pigeon together with the local herbal in the casserole on the charcoal fire. The pure and refreshing soup tastes great, while the pigeon tastes smooth and slightly sweet.
Huizhou Odorous Bean Curd
Odorous bean curd is a tough bean curd following fermenting, the surface of which is a layer of 'hair'. It is fried, braised in soy sauce, steamed and baked. Every style has its own features.
Famous Local Snacks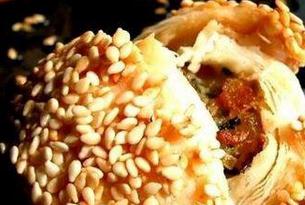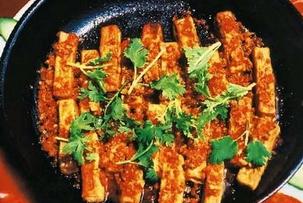 Xie Ke Huang (Yellow Crab Shell)
This snack, which is actually a baked sesame seed cake with a stuffing of meat and vegetables, enjoys a high popularity among Huanshang City. Cakes of this kind, which are convenient to take on a day trip, look like a crab shell, thus people give it this lovely name.
Youjian Mao Doufu (Fried Odorous Bean Curd)
Odorous bean curd is a kind of sour bean curd with a layer of white 'hair' fried in a pan then sprinkled with various seasonings, which is delicious and commonly seen in snack stalls.
Recommended Restaurants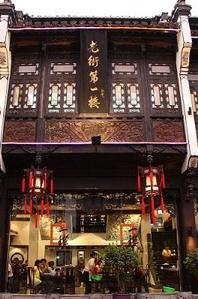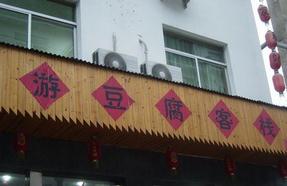 Laojie Diyi Lou
(The No.1 Restaurant in the Old Street)
Tel: 0559-2539797
Location: No. 247, Tunxi Ancient Street, Huangshan City, Anhui Province, China
Description: With moderate prices and elegant sanitary surroundings, it is one of the most popular restaurants in Huangshan City where all the traditional Hui dishes can be got.
Youdoufu Restaurant
Tel: 0559-5565022
Location: No. 5 Tiandu Rd, Tangkou Town, Huangshan City
Huixiang Tucai Restaurant
Location: Jilingshan Rd, Tunxi District, Huangshan City
Description: Local famous dishes like Stewed Pigeon with Chinese Herbal, Braised Masked Civet and Pickled Mandarin Fish are serviced.
Shilin Grand Hotel
Location: North Sea Sight Spot of Mt., Huangshan Scenic Spot
Description: Here offers not only traditional Hui Cuisine, but also additional Hui dishes created by their excellent cooks.