Shopping in Huangshan
Local Specialties and Souvenirs
In this ancient city, cultural specialties, such as the Four Treasures of Scholar and the compass for geomancy use, are very popular among the visitors. Besides, rarely seen natural specialties from the mountains will be the shinning part of your tour here.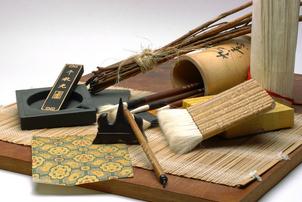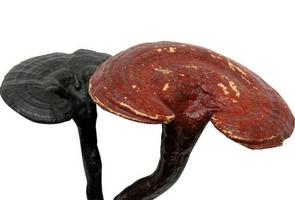 The Four Treasures of Scholar (Wen Fang Si Bao)
The four stationery items, namely the brush pen, ink-stick, paper and ink-stone, are necessary for any Chinese scholar, painters and calligraphers, especially in the ancient China. Huangshan City has long been enjoying the reputation in those scholar essentials it produces since the Tang Dynasty.
Compass for Geomancy Use
When the compass was invented by the Chinese, it has been used as geomantic tool by Chinese, while as a aviation direction guide by the western. Therefore, compass, also called luopan, has been playing an important role in the development of the Chinese geomantic theories, which does do great good to people.
The luopan produced in Wanan is popular among the visitors for its fine and accurate craftsmanship. There are many types of luopan made at Wan'an, among which there are three major categories: San He luopan, San Yuan luopan and Zhong He luopan.
Lucid Ganoderma
Lucid Ganoderma is a kind of precious Chinese herbal medicine with great curative effect, thus the Chinese folks praise it as a lucky plant that will bring luck and fortune to us. The Lucid Ganoderma grown in the Huang Mountain is of special effects for the advantaged geographic conditions.
Tea
If the black tea and green tea are the numbers of the Chinese Top Teas, then the Silver Needle in the black tea and the Maofeng in the green tea are the kings of the Chinese Top Teas. If you tour falls right after the Tomb Sweeping Festival, you will have the chance to get the newly picked tea.
Daily Articles Shopping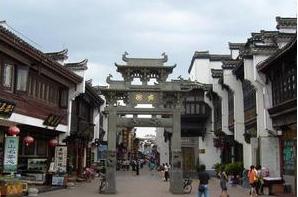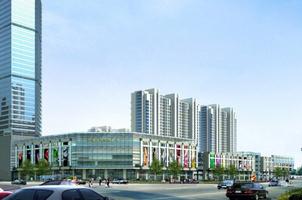 Tunxi Old Street and Yanxi Street in Tangkou Town are good places to go for the real local specialties.
Huangshan Suguo Super Market
Location: Qianyuan South Road, Tunxi District, Huangshan City
Huangshan New Street Shopping Marketplace
Location: Middle Huangshan Road, Tunxi District, Huangshan City
Huangshan Branch of Shanghai Jiadeli Super Market
Location: East Huangshan Road, Tunxi district, Huangshan City