Eating in Jingdezhen

Famous Local Food

In Jingdezhen you can taste the delicious Gan style food as well as Hui Style food. Owing to its aboundent natural resources, Jingdezhen food is part of Gan Style food in Jingxi.
But the local snacks of Jingdezhen is the most foamous such as fried dumplings and cool noodle.
Famous Local Dishes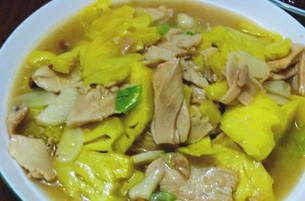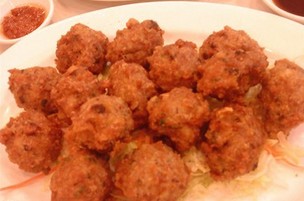 Egg Rolls
It delicious and appetizing and Taste Salty.
Chicken Slices with Pineapple
The chicken is slippery and tender while the pineapple is crispy. Beautifully colored. It taste fresh and salty.
Famous Local Snacks
Deep-fried Crispy Pork Cakes
Features: Crispy and tender.
Taste: Salty and delicious.
Flaky Deep-fried Beef Balls
Features: Golden yellow in color, crispy outside and tender inside.
Taste: Crispy, salty and delicious
Recommended Restaurants

For your reference, the following are the restaurants rated most popular by the locals:
Xiangdemei Restaurant
Address: Jiefang Road 1111
Hometown Restaurant
Address: In Fuliang town
Laoba Sope Restaurant
Address: Shengli Road