Eating in Kaifeng

Briefing

Traditional Bianliang dishes are the major branches of Henan Cuisine. Youyixin Restaurant (in English means another new style restaurant) provides typical Kaifeng dishes such as: Sweet & Sour Carp Softly saut; Quick-fried Kidney; Dunshijin (ten ingredients simmered together); Braised Three Ingredients; Quick-fried Three Crisp, etc. The First Tower of Kaifeng, on the other hand, is well-known far and wide for its special local flavor, such as Guan Tang Bao Zi (steamed dumplings served with sauces poured inside when served). The city is also famous for its fast food in local style all over the area.

Famous Local Food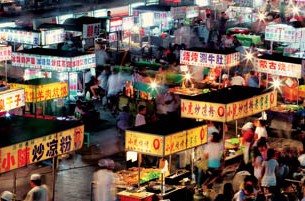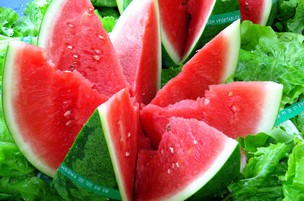 Famous Local Dishes
One of the dishes high up on the menu in Kaifeng is the boneless chicken, duck, dove, and quail, one in another.

Bianliang is famous for watermelon, with thin skin, rich juice, mushy pulp, less seeds, and high content of sugar. It is know as the King of Fruits in summer. The best species of watermelon is the one without seeds.

Kaifeng has long been famous for night fairs, with a great variety of goods and local snacks, such as peanut cakes, pear with ice sugar, hot mutton soup, spices rabbit meat, spiced bean sauce, and flour fried in beef fat with sugar and sesame, and fried bean noodles.

Famous Local Snacks
The steamed dumpling prepared by the No. 1 Restaurant in Kaifeng is small and exquisite in size, and elegant in shape, some resembling to lanterns, others resembling to chrysanthemum, with thin, transparent skin.
Famous local snacks in Kaifeng include noodles with carp, Dongpo pork soup, mashed sweet potato, fried bean noodles, boiled pear with sugar, peanut cakes, and fried eight-treasure rice with sugar.