Eating in Nanchang

Famous Local Food
Nanchang's eating opportunities cover quite a broad range, from local dumpling houses and spicy Hunanese restaurants, to uncomplicated, lightly sauced river food. For the best in this line - fresh fish, crayfish, snails, frogs - as well as vegetables, try the evening quick-fry wok stalls that set up along several streets parallel with the river and north of Zhongshan Lu; those on Xiangshan Bei Lu are particularly good. Other snacks to try are zongzi, light soups and a corn-and-soya bean "salad" with garlic dressing. The best Western-style food is at the Gloria Plaza - breakfast, lunch and evening buffets

Famous Local Dishes
Fish with Bamboo and Ham Shreds
Features: This is a very colorful dish.
Taste: Salty and succulent to the right degree.
Shredded Pork with Green Peppers
Features: The meat is white with a light pink tinge, while the peppers are invitingly green.
Taste: The shredded pork is tender and the green peppers crispy. The dish is salty to the right taste.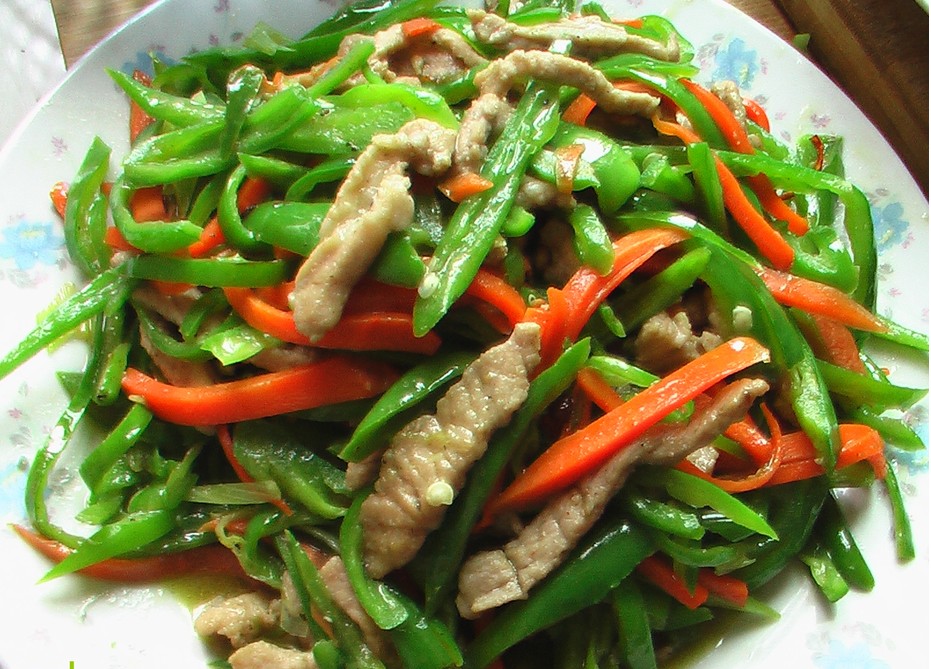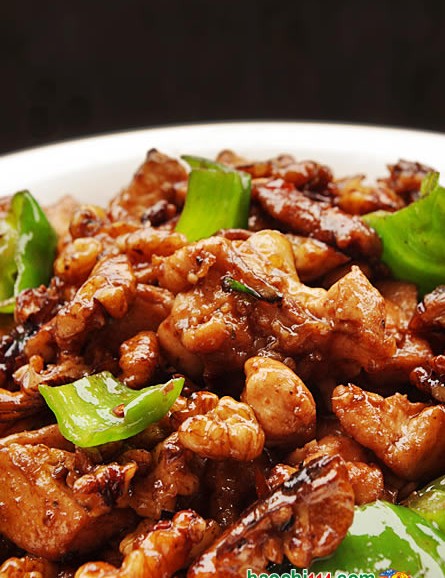 Shredded Pork with Egg
Its golden color and delicious taest are worth for recommendation.
Deep-fried Chicken Dices with Walnuts
Features: The walnuts are fragrant and crispy while the chicken is slippery.
Taste: Salty and slightly spicy.
Egg with Brown Sauce
Features: The eggs have a color like tiger fur and taste very refreshing.
Taste: Salty to the right taste
Pork Ribs in Brown Sauce
It is Brightly shiny. Salty with a sweet touch. The meat is tender and delicious.

Triple Cubes
With its Beautiful combination of colors, the meat is tender, slippery and delicious.

Famous Local Snacks
For your reference, the following are the restaurants rated most popular by the locals: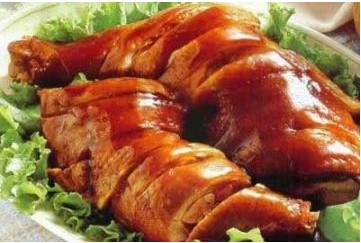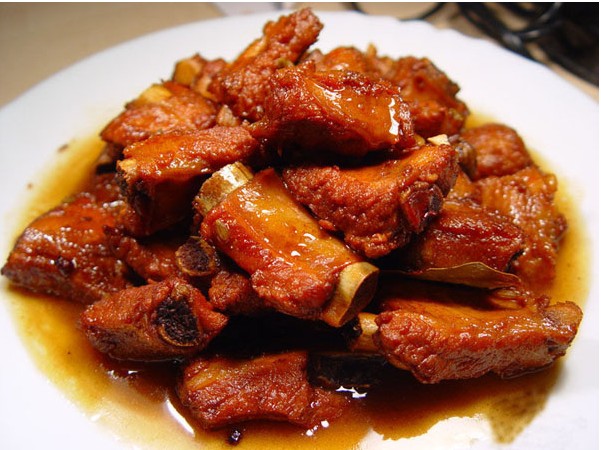 Braised Chicken Legs
Features: The meat is shiny brown and delicious.
Taste: Salty with a slight sweet and sour taste.

Deep-fried Crispy Pork Cakes
It is tasteed Salty and delicious with crispy and tender.
Flaky Deep-fried Beef Balls
It is golden yellow in color, crispy outside and tender inside. Taste crispy, salty and delicious
Recommended Restaurants
"Dao Xiang Ju" restaurant and Tang Wang Pavilion
Add:Binjiang Rjoad
location: In the interchange of Fu He and the Gan Jiang,Nanchang 81 bridge east, the Eastern Bridge on both sides were operating in, echo from afar.
Tel: 0791-6897799 0791-6897288

Hunan Wangcai Guan
Popular, mid-range hot-pot restaurant with front window overlooking Bayi Park.
Location:Supu Lu.
Foucaicun Jiujia
Inexpensive three-storey canteen and restaurant where you can tuck in with the local crowds.
Location: Minde Lu.
Xianlou Xiaochi Cheng
Location: Shengli Lu. Bustling dumpling house, one of several in the area.
Steakhouse
Good-value, sizzling pepper steaks for A?25; also trolleyfulls of delicious Chinese snacks, biscuits and dumplings wheeled around dim sum -style. One of the few places in town with an English menu.
Location: Minde Lu.
Wenxuan Jiulou , Xiangshan Lu. Upmarket tourist restaurant with a full range of Central Chinese cooking.