Entertainment in Nanchang
 Nanchang is both ancient yet modern city, saturated both in Chinese and western cultural flavours.  Many traditional customs in Nanchang - and a cheerful festival atmosphere - can be found at tea ceremonies, stilt dances and other splendid cultural shows and performances.When darkness falls, the whole city is lighted up by coloured neon lamps, and becomes more charming and enchanting. Various entertainments and amusements are at your disposal, including modern nightclubs, saloons, KTVs, bars and pubs. There's always something new and interesting to find in Nanchang's nightlife.
Shows and Performances
If you want to spent your nightlife in traditional Chinese way, enjoying the local Opera- Huang Mei, Tea-Picking Opera, or other traditional songs and dances, try the following places.
Jiangxi Art Theater
Situated on the north of Bayi Square, the theater boasts a wide program of opera, concert, and dance drama. Besides that, it is also one of the biggest cinemas in China, showing the newest and popular movies regularly.
Address: No. 365 Bayi Road
Phone: 0791-6212345
Nanchang Caicha Theater
Caicha Theater is no doubt the most impressive performance venue in Nanchang. Here visitors can enjoy a series of traditional shows and performances, such as Huang Mei Opera, Tea-Picking Opera, as well as other traditional other songs and dances performed in Jiangxi in the 18th century.
Hours: 09:00-20:00
Address: No.319 Zhongshan Road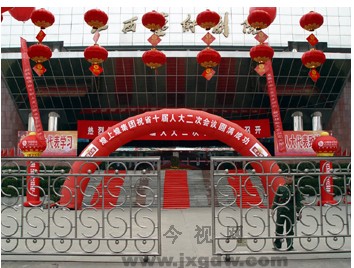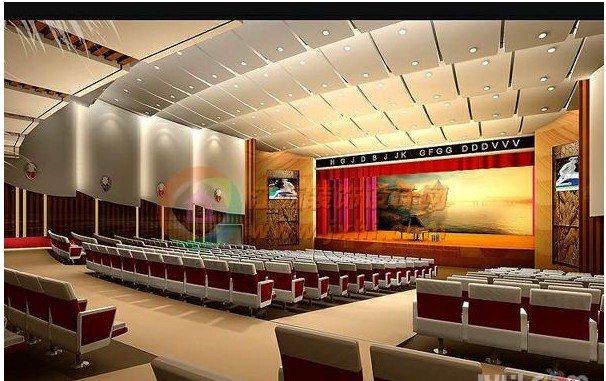 Music Fountain at Quishui Square
It is the largest music fountain in Asia,It could be jetted to an altitude of 128 metres.Every night between 7pm and 9pm the fountain will be switched on and display a show that is supported by light, laser and music. The show is very good and  free. Every night it draws in a huge crowd of people who want to watch the fountain.
Location:Qiushui Square,Honggutan District
Show time: 19:50-21:15 every night

Star of Nanchang
The Star of Nanchang is the world's third tallest ferris wheel at 160 metres(525ft). It was opened in May 2006.The Star of Nanchang has 60 enclosed air-conditioned gondolas, each carrying up to 8 passengers, for a maximum capacity of 480 passengers. A single rotation takes approximately 30 minutes; the slow rotation speed allows passengers to embark and disembark without the wheel having to stop turning.You can have bird view of the city on the ferris wheel.
Location:No.Jiannan Avenue, Gangjiang Park,West Honggutan District
Openinguyaf hours:
Monday-Friday:
AM:8:30---11:30  PM:2:30---10:30
Saturday&Sunday
AM 8:30-PM 10:00
Entrance fee:RMB 60   Tel:0791-6033161 6033990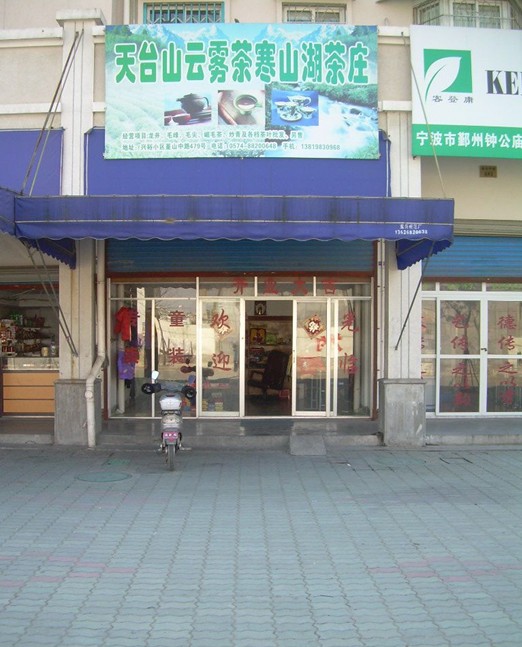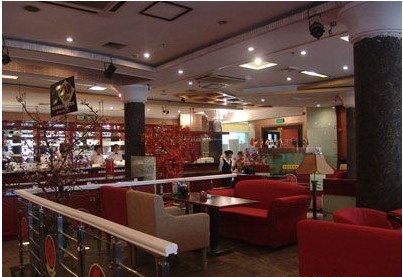 Popular Activities  
Tiantaishan Mountine Tea House        
Address: Gaoshi North Road
Tel: 0795-3997716 8780338 13807958765

Fashaoyou Bar
Address: Yingtai Square
Tel:0795-8311600 13576188715
Huana KTV
Address: Dieshan Road No.478
Tel: 0791- 6709333
Dikale KTV
Address: Erqi North Road No.98 Tel: 0791-6379988 6378988
Rongquan Tea House
Address: No. 43, Gaoqiao Lu, Taijiang Qu
Xianfuge Tea House
Address: 2/F, No. 96, Wusi Lu, Gu Lou Qu
Eiffel Coffeehouse
Address: No. 16, Shengfu Lu, Gu Lou Qu
Shengfu Auditorium Cinema
Address: No. 1, Shengfu Lu, Gu Lou Qu
Other Entertainments and Activities
Nightclubs
Hongse Jingjie Disco Bar
Address: No. 69, Gudong Lu, Gu Lou Qu
Xin Jiazu Entertainment City
Address: 2/F, No. 73, Jiaotong Lu, Taijiang Qu
Red Mill Bar
Address: No. 19, Jingtai Lu, Gu Lou Qu
Haoyoulai Music Bar
Address: No. 20, Bayiqi Bei Lu
In addition, the night spots of Wuyi Square, Dong Jie Kou and Wusi Lu, etc. are all very attractive.