Eating in Qufu

Famous Local Dishes

Dai zi shang chao: It means father takes the son to see the Majesty. The main ingredients are a duck and a dove. First, shed down the feather of the duck and dove, clean them and take out the abdominal contents. Cut down the mouths of duck and dove (keep the tongue of the duck). Then, fry the duck and dove until their skin color become red. Next, put them into the clay pot and stew. Finally, take them out and put the dove into the duck.
Feng huang yu chi: The main ingredients are a chick and shark's fin. First, shed down the feather of the chick and clean it. Cut the chick along the back (don't cut its chest.), break it bones and face it with soy sauce. Then, fry it until the color become golden. Next, add some seasonings and stew it. Finally, put the chick into a plate and make the cooked shark's fin cover it.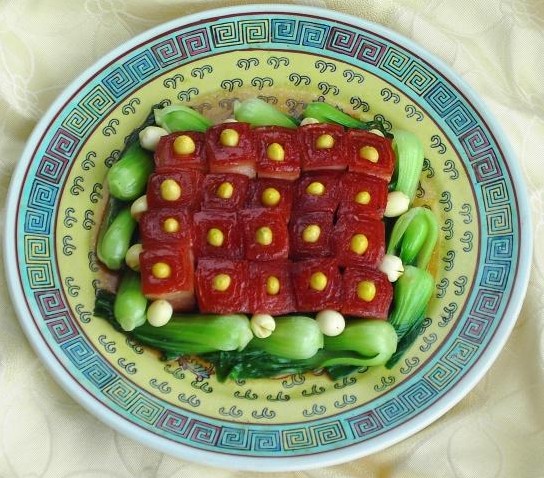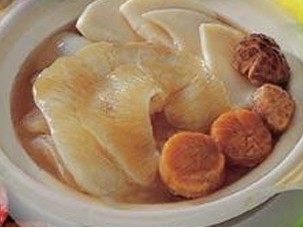 Note: As for the detailed cooking way, maybe, you can have a chance to know in Qufu.
Restaurants

Queli Hotel
Located to the right of the Temple of Confucius, this is a 3-star property featuring antique décor. Its Confucius Restaurant and Western Dining Room as the name implies offers Chinese and western food. They also prepare the Kong Family Feast as well as the Kong Wedding and Birthday Feasts.
Location: No. 1 Queli Street.

Dacheng Tourism Hotel
This restaurant specializes in dishes of the Lu and Chuan cuisines and also offers a variety of snacks.
Location: No. 1 Dacheng Road.
Apricot Altar Hotel
It has fourteen dining halls and features the Kong Family Feast and a wide selection of local dishes.
Location: No.36, Datong Road, Qufu