Eating in Xishuangbanna
Famous Local Food

The major part of folks living here are the Dai ethnic who is famous for the distinctive dishes in Yunnan province. The food materials are from nature, such as the seasonings, the rice, the bamboo shoots and the fishes, all of which make their dishes full of unique flavors.

Famous Local Dishes
Pickled bamboo shoot boiled chicken is a typical dish in Dai cuisine. Getting rid of the sour, pickled bamboo shoot is boiled with chicken. At last, the chicken is fried with shallot, ginger and chili, which are prepared beforehand. With sour and spice, it tastes appetizing and refreshing.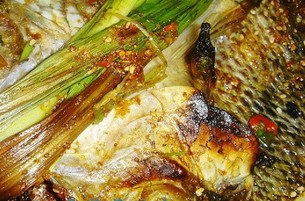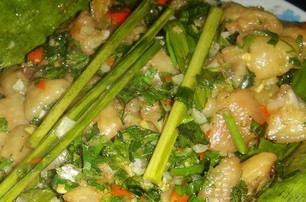 Roast fish with citronella is a traditional dish popular among here. It is made by roasting the fish crammed with salt, shallot, ginger and chili and covered with citronella on the charcoal fire. It is fresh and crisp, with a faint scent of citronella.

Braised chicken in banana leaf is another yum dish for you. Gently beaten with the back of a knife blade and preserved in salt, pepper, shallot, ginger and hot pepper about half an hour, the chicken wrapped by banana leaf is braised in a wooden container. This refreshing dish is delicious and beautiful as well.

Chicken porridge, a popular traditional dish made by Hani people, can be served as either staple food or dish. Chopped-up chicken is stewed in rice with a little amount of ginger, chili, aniseed, salt and lard until the rice and chicken are thoroughly cooked.

Fresh fish Soup in cobbles is the masterpiece of the Bulang ethnic, the cookery of which is somewhat complicated. First, toast the river cobbles in fireplace until get red. Then, put the cooked cobbles into a boiler with clean water and fresh fish. With an aroma of the toasted cobbles, the soup tastes amazingly refreshing and delicious.

Famous Local Snacks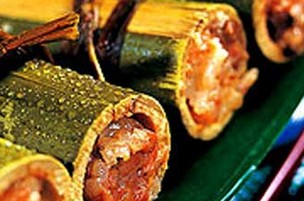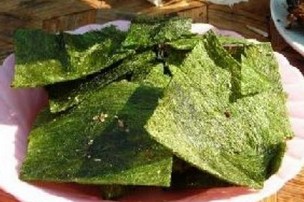 Chrysalides of bee: the chrysalides of Fantu bee, yellow-waist bee, white-feet bee, black bee, and calabash bee can be served as food to be a dish when drinking.

Tomato Nanmi, that is ketchup, is made of tomatoes and other sauces. After cooked and decorticated, tomatoes are pounded to pieces and are pestled thoroughly with shallot, ginger, coriander, chili, and salt. Sour, hot and sweet, it is a good appetizer and be beneficial to digest.

Deep-fried lichen is the most popular dish in this region. Dai people drag and wash the lichen in the river, add some seasonings after being sun-baked and finally make it into the shape of a cake. Mostly it is in the cooking way of being deep-fried and tastes sweet and crisp. In the summer, it can be cooked in the soup or made cold and dressed with sauce. With a faint scent and tasting smoothly, it functions as an antidote.

Recommended Restaurants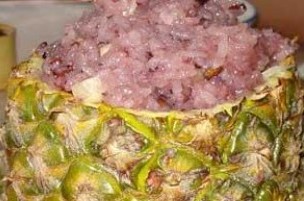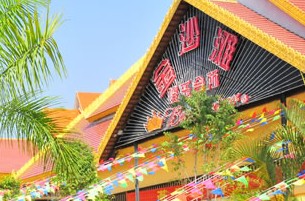 Manjinglan Flavor Street
Next to the street, lies a Dai ethnic village that makes the street full of ethnic breath, such as the designs of the buildings. It is where you can enjoy the original dance performances by the Dai people while you having the sumptuous feast in the restaurants.

Golden Beach
Here is a paradise of barbecue, where there are barbecue of various kinds and distinctive snacks waiting for you, which will come to live when the night falls.

Damanme
It is a Dai Village as the most popular Gourmets Paradise, where all the delicious Dai dishes and snacks can be got. Enjoy the fantastic nightscapes, while tasting the feasts inside the bamboo restaurants, will be a pleasant try.

Dongnan Yuan Restaurant
Telephone: 0691-2153668  
Location: No.10 Road, facing the Central Temple, Development Zone

Suiyuan Restaurant
Telephone: 0691-2154033  
Location: No.14, Baji Road, Jinghong City

Bohai Wan Restaurant
Telephone: 0691-2162529  
Location: No.19, Manting Road, Jinghong City