Entertainment in Datong

Shows and Performances

Jin Opera is the representative opera of Shanxi Province, having the similar costumes, toilette and action with Peking Opera, but different aria. It has strong local characteristics. If you are interested in it, you can have an enjoyment at Datong Theatre.
It mainly shows the local Jin Opera and is busiest over the weekend.
Address: West Yantong Rd
Open hour: 8:00pm-10:00pm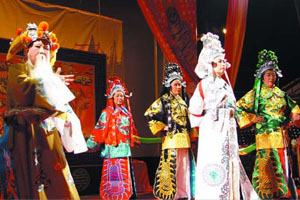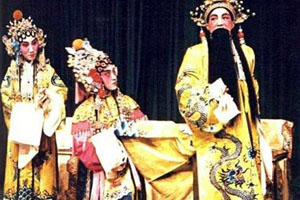 Bars and Nightclubs

 Cite Coffee
You can enjoy a pleasant night here with comfortable environment, attentive service and tasty coffee.
Address: No.68, North Nanguan Street
Habitat Bar
Habitat Bar is very famous in Datong. There is a band performance each night and frequent parties.
Address: South Xinjian Road
Sleekguest Bar
Sleekguest Bar is a good place to meet new friends. Nice country music is played and beers at favorable prices is provided here.
Address: Kangle Street
Bus: Take Bus No.17, get down at the Children's Park Stop and walk south for 300 meters.
Hours: 13:30-03:00
Intel Club
Bars or Clubs are also good choices for entertainment in the evening. Intel Club is located at 257 Dabei Road. It is one of the largest clubs in Datong. There have many modern facilities and excellent services in the club.
 
Red Flag Nightclub
Red Flag Nightclub is locates at No.11 Zhan Qian St. It offers the services as dance hall, KTV, teahouse, sauna & massage and billiards from 9 am to midnight.