Entertainment in Nanning
Many popular bars are to be found along Minzu Da Dao, the long avenue that runs from east to west through the city, bisecting South Lake. Many have a cover charge, and offer a variety of international as well as domestic beers, in addition to the standard supply of liquors. The '100' bar area (near the city library) has a cluster of up-market bars and coffee lounges, many featuring live music. A number of more intimate, low key bars and pubs can be found in the university district in the north west of the city, around University Road (Da Xue Lu) and Mingxiu Road.
Bars and Tea Houses
  
Nanning Paulaner Bar
Paulaner Bar comes about as close as you can to European-style decor in Nanning. Two blue barbershop lights mark the front entrance, while inside is clean, cushy and comfortably lit. This is the place to go for the music you miss and the beer you crave. Paulaner imports dozens of brews from several European Union countries, including Germany, England and Brussels, but don't expect five-star service.
Address: 1/F, Sanyuanyuan, 28 Wangyuan Road, Nanning
Phone: 0771-5709695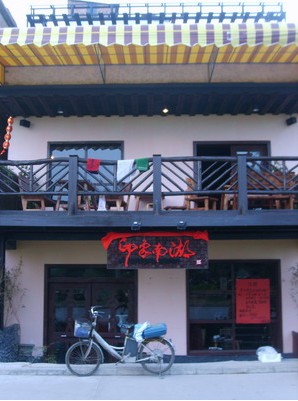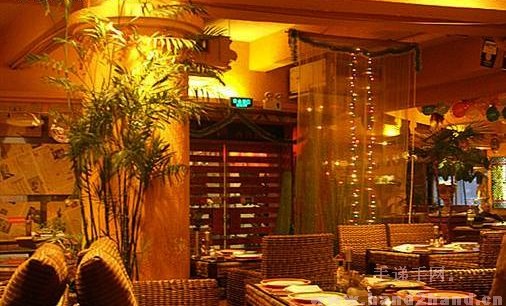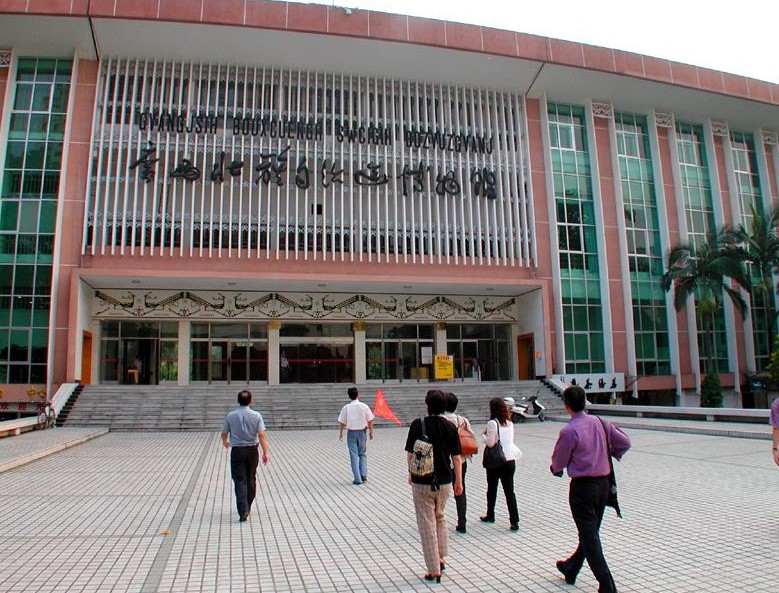 Nanning The Kangaroo Bar& Coffee Shop
You can sit in the Beer Garden and Relax, away from the madding of the hustle and bustle of the city. At present it serves Heineken, Blue Ribbon, Budweiser, Tiger and of course the excellent local Chinese Beers. Additionally, The Kangaroo Bar sells German & Dutch Beers in 5 liter kegs. It also serves basic Chinese food as well as Western food such as sandwiches, Australian Hamburgers and much more.
Address: Xinghu Road, Nanning
Phone: 0771-2659543
Nanning Baby Bar
On Taoyuan Road, towards the river, near a big club called Baby Bar, there is a place that has live guitar playing every evening. Very relaxed and nice environment serving an array of drinks and beers.
Address: Taoyuan Road, Qingxiu District, Nanning
Phone: 0771-2803777
Nanning City Bar
R&B, Hip Hop and Progressive House are the usual offerings at City Bar. House band plays the occasional set, though new songs are very rarely introduced.
Address: 57 Taoyuan Road, Qingxiu District, Nanning
Phone: 0771-5302288
Hours: 8:00pm-3:00am
Nanning Gudingxiang Teahouse
Taiwanese and Mainland Chinese tea cultures blend at Gudingxiang Teahouse.
Address:18-19F, Wende Mansion, 57 Jinhu Road, Nanning
Phone: 0771-5538700
Nanning Changyuchuan Famous Teas
Established in 2001, Changyuchuan offers public and private tea ceremony performances and tea sampling. They also conduct retail and wholesale trading in tea leaves, tea sets, and calligraphy brushes and inks. Tea can be purchased on the first floor (RMB20/seat); move to the second floor to enjoy the ambiance while drinking a hot cup of tea.
Headquarters
Address: 22-3 Tiantao Road, Nanning
Phone: 0771-2812299
Fax: 0771-5307768
Jinhu Flagship Branch
Address: 35 Jinhu Road, Nanning
Phone: 0771-5566711
Nanning Juyaxuan Teahouse
Tea ceremonies are performed to delicate, live zither music.
Address: 37 Xinghu Road, Nanning
Phone: 013471157000
Other entertainments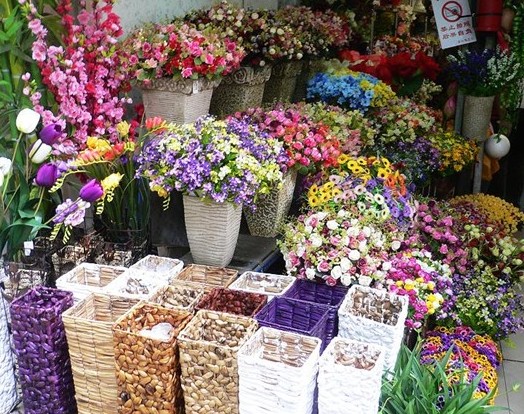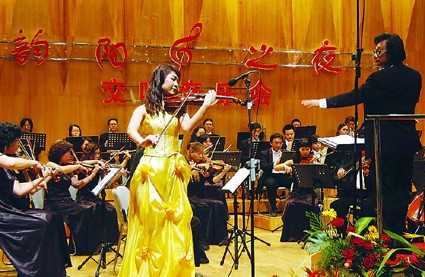 Nanning Bird and Flower Market, Yuanhu Rd (at the Zhonghua Rd intersection, and right behind People's Park (Renmin Gongyuan)). An eclectic mix of flowers, shrubs, pot plants and all thing floral, as well as a vast array of birds, fish, and other pets. Thrown into the mix is an assortment of household goodies to brighten up an otherwise dull abode: furniture fashioned from tree stumps, traditional Chinese tea sets, carvings, wall hangings, etc. This is an amzingly interesting place to while away an afternoon, and get some truly good-value items. This place is packed out on weekends, and is a notorious place for pick-pockets, who cleverly razor-slash pockets and bags to retrieve any valuable carelessly stowed. Keep money, mobile phones and any valuables securely in zippered compartments inside bags. 
Guangxi Museum , 34 Minzu Dadao (vaguely opposite Minzu Square). 8:30AM-11:30AM, 2:30PM-5PM. Has quite an eclectic exhibition. One hall is dedicated to the bronze drums found in Guangxi and neighbouring Yunnan province. In a way, this is also an exhibition about the early culture of Guangxi. Another hall is dedicated to the various ethnic minorities in Guangxi. There is also an open-air exhibition, with performances, and has houses of some of the minorities. ¥5
Guangxi Concert Hall
This concert hall, situated inside the Guangxi Ethnic Art Palace can hold over 660 audiences. The exact schedules are subject to change and should be checked in the local papers before booking.
Address: 49-2 Minzu Avenue, Nanning
Phone: 0771-2612700