Nanning Transportation

Getting There

By Air
Nanning Wuxu International Airport is 32 km to the west of the city center. Over 50 airlines connect Nanning with domestic cities as well as foreign counties such as Japan, Korea, Malaysia, Singapore, Thailand, etc. In particular, airlines schedule several flights daily to and from major cities like Beijing, Chongqing, Guangzhou, Guiyang, Haikou, Hangzhou, Hong Kong, Kunming, Macau, Nanjing, Qingdao, Sanya, Shanghai, Shenzhen, Taiyuan, Wuhan, Xi'an, Zhengzhou, Dalian, Shantou, Chengdu, Lanzhou, Tianjin, Jinan, Wenzhou, Changsha, Fuzhou, and Zhuhai. The airport shuttle bus runs between the airport and the city. The airport shuttle bus leaves for the center following flight arrivals. 

By Train
Nanning's major railway trunk routes link it with Anhui, Beijing, Chongqing, Fujian, Guangdong, Guizhou, Hebei, Henan, Hubei, Hunan, Jiangsu, Jiangxi, Shaanxi, and Shanghai, Sichuan and Zhejiang.

Tips: It is not easy to buy sleeper tickets at the Nanning sales office, as the city is a mid-route stop rather than a terminus. Therefore it is best to make reservations 5 days in advance or even 10 days earlier during the golden weeks.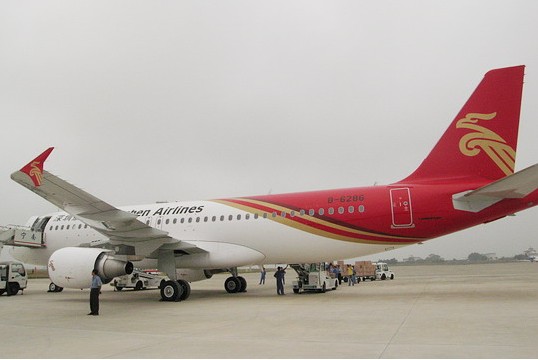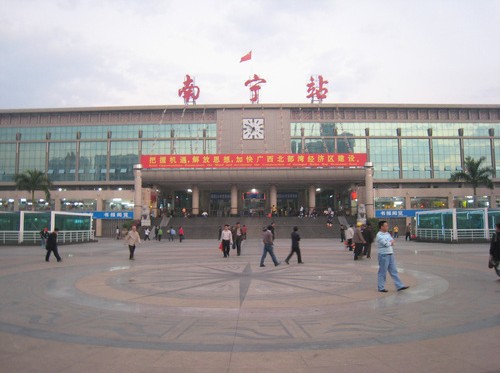 By Long Distance Bus
There are six long-distance bus stations in Nanning. Coaches link Nanning to surrounding cities like Beihai, Qinzhou, Fangchenggang, etc. Long-distance sleeper coaches run between provincial cities like Beihai, Nanning, Wuzhou, Yulin, etc, and cities in the Pearl River Delta such as Dongguan, Guangzhou, Jiangmen, Panyu, Shunde, Zhongshan and Zhuhai, Puning, Shantou and Zhanjiang in Guangdong Province, Changsha in Hunan Province, Wuhan in Hubei Province, Fuzhou in Fujian Province and Sanya in Hainan Province and more.

Getting Around

Public City Bus
As a well developed tourism city, the transportation of Nanning is very convenient. There are 243 buses serving 61 routes in the city. Just be prepared for these buses to be very crowded between 9 am and 5 pm daily. The terminals and attractions are as follows: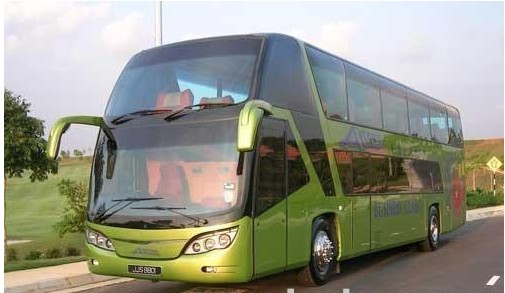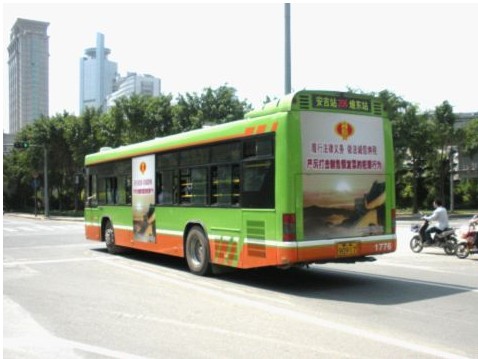 Taxi
Taxies are mostly painted into the color of red. There is an illuminated banner at the top with the sign of "Taxi". Taxi fare for daytime (6.30 to 23) starts from CNY6-7 for the first 2 kilometers (1.24miles), CNY1.4-1.6 per kilometer over 2 km to less than 4 km (2.48miles) and CNY2 for each additional kilometer (0.62 mile) thereafter. For nighttime (23 to 6.30 the next morning), the flag fair is CNY7.8, CNY1.8 per kilometer for 2 km to less than 4 km and CNY2.4 per kilometer from 4 km. The price difference depends on the type of the taxi. The charge of Jetta and Santana is slightly higher than Xiali and Lada. Most taxies are air-conditioned and provide service 24 hours a day.

Motorbike
The number of motorbike in Naning ranks the first in China, so it's called "city on motorbikes". The price of it is low. The motorbike is not only for their own transport use, but also a renting taxi of this city. The locals call it "modi".