Entertainment in Yanan

Shows and Performances

Yangko Festival is held on every Januany 15th in Chinese lunar canlendar.It is one of  cultural activities with a lot of chinese elements in North Shaanxi district. It has attracted numerous scholars  and photographers at home and abroad. Yangko is the combincation of traditional festivities in Northern Shaanxi, folk yangko,drum folk arts,arts of talking and singing and folk musical instrument shows.It is most important tourist festival in Yan'an.The yangko is reflected in many forms such as grand yangko,Ansai waist drum dancing,Yichuan chest drum dancing,Luochuan alligator drum dancing,Huanglong hunting drum dancing,Zhidan fan drum dancing, Yanchuan yangko,zichang trumpet and Ganquan Lotus dancing etc.Since 2005, it has been held periodically every year.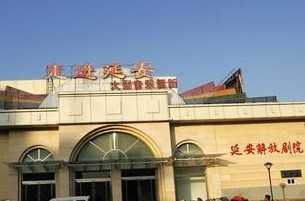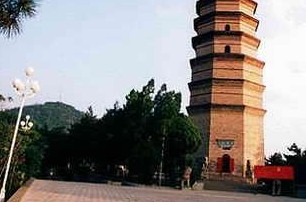 Jiefang Theatre
Address: Beside the Dongguan Bridge, East Street, Baota District
Bus Routes: 1, 4, 8, 11, 18, 19
Yan'an Great Hall
Address: Beida Street, Baota District
Compared with those bustling cities in China, the nightlife in Yan'an is much simpler and quieter. To some extent this is due to the influence of the natural conditions of high altitude and the special climate. The widely fluctuating temperature results in cold and harsh weather at night, preventing people from lingering outside. Another reason is the comparative lag of the local economy. Often residents prefer to watch TV in their homes.
However, Yan'an isn't completely devoid of nightlife. As do the local people, you can take a walk after dinner on the streets or in the squares of the urban area. With the recent progress made in economic development, people desire relaxation and recreational activities, so Yan'an has some entertainment places, including bars, clubs, cafes, theaters and so on. Here are the recommended ones:
Bars and Cafe

Haomen Bar
Address: East Street, Baota District
Yipin Juice Bar
Address: South Street, Baota District
Bus Routes: 1, 3, 11
Zuo An Coffee
Address: East Street, Baota District
Yan'an Cinema
Address: North Street, Baota District