Shopping in Yanan

Local Artworks and Handicrafts
The unique purple clay of Yan'an contains many microelements that not only help create the color, but also have a healthful effect as we shall discuss later. Beginning from 1942, the production of purple clay ceramics in Yan'an is a highly developed art. Tea services, coffee sets, cookers, dishware, craftwork and souvenirs are among the many different ceramic items you can find here. These ceramics are exquisite in appearance and durable in use. It is believed that long-term use of such ceramics can effectively prevent some diseases because of the qualities of the microelements. In addition, the various handicrafts with distinctive local features are excellent souvenirs, including paper-cuts, peasant paintings, New Year pictures, wood engravings, root carvings, embroideries, calligraphic works, pyrographies and so much more. Remarkable and delicate handicrafts can be seen almost everywhere. You can buy some directly from the local rural people or the handicraftsmen in the city.
Besides the purchase of those special local products, do not forget to visit many local shopping malls where the latest in design and style can be found at reasonable prices. All in all, a word of caution is always advisable when discussing shopping. Be careful, choose well, and have a great time!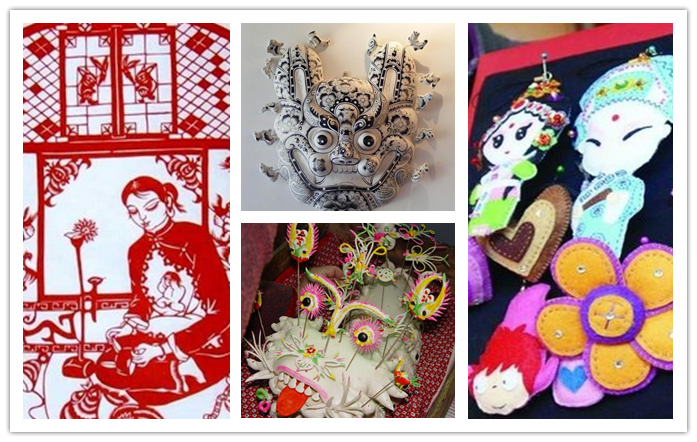 Shopping Places
Erdao Street and Daqiao Street intersect with each other, adjacent to the Yanhe River Bridge. A great number of stores and malls stand by the Streets like trees in a forest, including the Yan'an Department Store, Yan'an Arts and Crafts Company, Yan'an Yasheng Shopping Center, Yan'an Beifang Building, Yan'an World Trade Tower, and Yan'an Commercial City. They sell commodities for daily use, local and special products, arts and crafts and household.
Recommended Shopping Places:
Lirong Shopping Mall
Address: Nanmen Po, Zhongxin Street, Baota District
Range of Commodities: cosmetic, clothing
Yan'an Deparment Store
Address: Daqiao Street, Baota District
Range of Commodities: cosmetic, clothing, home appliances, electronic products
Tel:0911-2112328
Minsheng Department Store
Garments, shoes, hats
Zhongxin St.
Tel:0911-2124897
Zhongyan International Mansion
Address: Erdao Street Commercial Area
Range of Commodities: cosmetic, clothing